Feature in Focus: Alexa Integration
June 26, 2019
By Team MyGate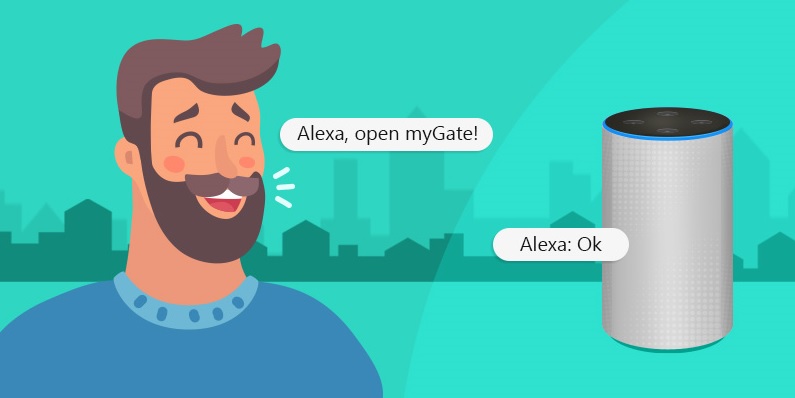 For the times you're too occupied to physically punch in instructions to your security gate, there's the Alexa Integration on MyGate. It allows you to give voice commands to MyGate. Find out how to link the two in this blog post.
What is Alexa Integration?
Alexa Integration is a MyGate feature that lets you perform or use MyGate features using your voice. Instead of using our hands to approve entry/deny entry or use several other MyGate features you can use Alexa to make it simpler. You just have to go to the Amazon website and link your MyGate account under Alexa skills to get you going.
How To Set It Up
For this feature to work, you need to first enable your MyGate account. To do this, follow these steps:
1. Go to Amazon.in and search for 'MyGate' under Alexa Skills;
2. Click on 'Enable' to enable the skill on Alexa;
3. Click on 'Link Account'; enter your MyGate username and password in the new window that opens up;
4. Now you can use commands like "Alexa! open MyGate, Alexa! ask MyGate to raise a security alert" to access your MyGate account;
The Alexa Integration feature, therefore, makes it really simple to communicate with MyGate. Read more about our other convenience features, Pre Approval and Leave at Gate.