Feature In Focus: Communications
August 28, 2019
By Team MyGate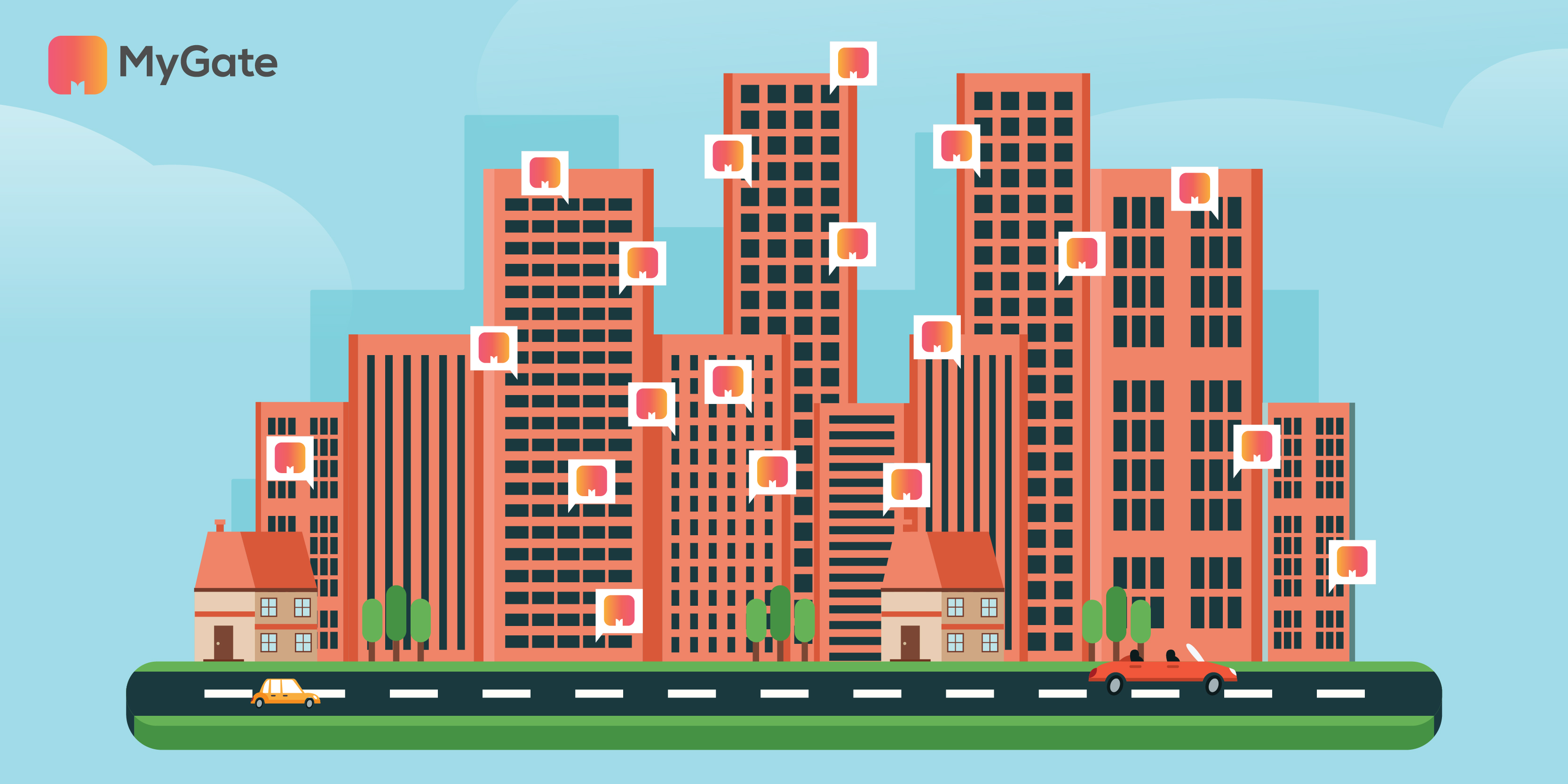 Introducing Zumba classes within your community? Maybe you'd like to announce and spread the word. But, how?… Print handouts?… That's a lot of paper and definitely a lot more to manage.
With 'Communications' as a fresh feature on MyGate, you can now broadcast community updates and always keep the residents aware of what's coming. Not only this, the feature allows you to create polls and send meeting invites, while the residents can initiate and participate in need-based, in-app discussions.
The 'Communications' feature lets you to be in-sync with the latest. It offers the flexibility to hide discussions that don't concern you, without having to worry about missing a critical update that could otherwise go unnoticed in huge chunk of conversations.
What can be done with 'Communications' ?
Create a Meeting: Available to the admins
Looking to call for a meeting to plan an event? The 'Meeting' feature will help you create an invite just as you would do on iCal or Google Calendar. It allows you to list the meeting description, agenda, venue, date & time, and participating groups for attendees' convenience.
The 'Meeting Details' screen lists the meeting whereabouts such as description, agenda, venue, date and time, and attendees.
Start a Discussion: Available to admins and residents
Have an idea for the upcoming event celebration? Check into the 'Communications' section and pen down your suggestions to start a discussion. What's more, you can also participate in event planning, and comment on other ideas that excite you.
A vehicle mistakenly parked at your spot? Trying to shell off that match ticket you now don't plan to go for? Don't stress! Just start a discussion in the 'Communications' section and get quick help.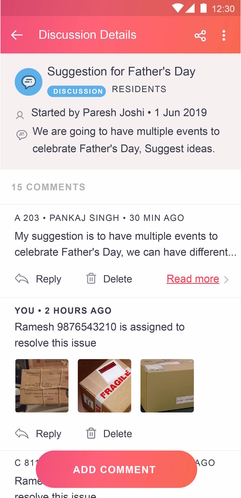 The 'Discussion Details' screen lists multiple ongoing discussions with an option to add a comment or leave a reply.
Run an Opinion Poll: Available to the admins
Create opinion polls to understand what your residents want and make quick decisions. 'Should there be Zumba sessions made available?'… run a poll and know what the residents want.
Your latest feeds on the 'Communications' screen showcasing current meetings, events, polls and discussions.
How It Works
1. Open the MyGate app;
2. Click on the 'Community' tab on the top right section of your screen and select the 'Communications' card.
3. You can either directly start a discussion by tapping the 'Start Discussion' button or choose an option from the 'Type' drop-down at the top left section of your screen.
4. As per your need, you can choose to create a meeting, start a discussion or run a poll.
5. Recent interactions are listed on the 'Communications' screen. You can comment, hide, turn down or accept meeting invites using the quick actions provided.