Feature In Focus: Connect With Residents
June 26, 2019
By Team MyGate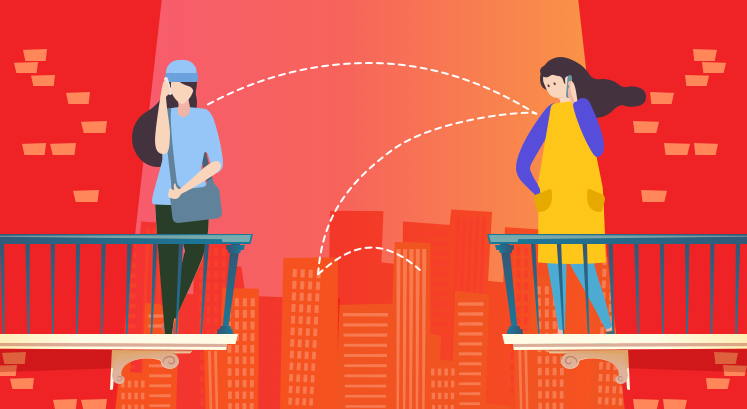 You can now add your MyGate eIntercom number to a community-wide phone directory to easily connect with your neighbours and stay in touch with home no matter where you are.
Why We Built 'Connect With Residents'?
Prior to the launch of this feature, your MyGate app did have an eIntercom and a directory, but the former was only accessible to the security guard and the latter only contained names of residents. We received requests from many communities to enable connections between residents, which is why we built the feature.
Opt-in only: We believe it is up to you to decide whether you wish to add your number to the directory. Therefore, you must opt-in; your neighbours will not be able to view your number unless you do. However, if you do not opt-in, you will be unable to view any numbers in the directory.
Default number: You will be able to choose between your MyGate eIntercom numbers that will be displayed in the resident's directory. If your flat doesn't have MyGate eIntercom numbers, then you can add your registered mobile number to get started.
Daily limit: A daily calling limit is set by your society's admin. So if the daily limit is set to five, you can only call 5 different flats in a day (any number of times).
Why Use 'Connect with Residents'?
Organizing your kid's birthday party and want to invite children from the community? Want to ask your neighbour to lower the volume on a Saturday night? Get in touch from your mobile phone, and reach them even if they're not home.
How It Works
Opting In
1. Click on the 'Residents' card within the 'Community' section.
2. The Connect With Residents page opens up and you will see the Opt-In option. Click Opt-In to enable it.
3. A pop up will ask you to choose one of your eIntercom numbers. This is the number you will be sharing with the community.
4. You now have access to the numbers of all other residents who have opted in (a call button will appear besides all those who have).
Opting Out
1. Open the 'Residents' page from the 'Community' section.
2. At the top of the page, you will see your number displayed; click on it.
3. You can either edit the number by clicking on the pen option or click on the Opt-Out option.
Get offer details for your society