Feature In Focus: Daily Help Payment Management
September 03, 2019
By Team MyGate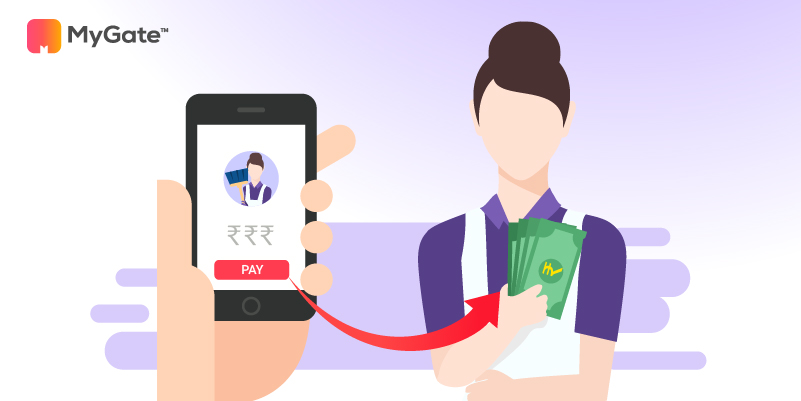 It is always a hassle to launch multiple apps to manage daily tasks on your phone. If only you had an option to get most of your job done using a single app! That's it… this is our sole inspiration behind our latest feature release: Daily Help Payment Management
You have been seamlessly monitoring your daily help's entry, exit and attendance via the MyGate app. With our new feature, you can now manage their payments, too, right from the app. No matter if you pay your daily help in cash or prefer a digital transaction, we have it all covered!
Why we built this feature?
Prior to the launch of this feature, you could manage your daily help via the app, while their payments were being managed separately. Also, for all cash payments, you either maintained a physical log book or made a mental note, which you could barely recall by month-end.
Now, you can not only pay your daily help, in-app via UPI but also record details of cash payments. Since all of this happens on the MyGate app, you needn't worry about referencing multiple locations to pay them right.
How it works
Open the MyGate app
Select the 'Household' tab on your screen
Got to your daily help's profile
Hit the 'Pay Now' button
Enter the amount to be paid and the transaction description
Choose a payment mode; UPI or cash
If you select the Cash mode, enter the date of payment and the amount paid. The transaction will be automatically logged.
Get offer details for your society