Starting in April of 2019, the Government India planned to replace all of the country's existing meters with smart prepaid meters. The topic was again touched upon during the Budget Discussion 2020. This initiative improves billing and collection and is a step in the direction of providing electricity for all. Many residential societies have already introduced the prepaid meters in their community and many more are in the process of doing so.

Benefits include
Consumers can choose their own service provider and rate as per their requirement
Saves cost on manual metering, billing and collection
Consumers can track their electricity use and plan their power purchase better
Recharging your power can be done digitally and instantly
Power thefts can be easily spotted and prevented
MyGate aims to make community life as smooth as possible by offering necessary assistance in one place. With our new 'Prepaid Meter' feature, residents can track their electricity consumption and recharge their installed meters. MyGate has partnered with leading meter vendors such as Crystal , Elmeasure and Radius. Any society that has installed meters from these service providers will have this feature automatically enabled on their MyGate app.

How it works

1. Click the 'Community' icon on your shortcuts
2. Click on the 'Prepaid Meter' icon
3. You will now be able to see your power usage for the month
4. You can click on any transaction and see the breakdown of how many EC, DG and CAM units of power were consumed
5. Click on the ₹ on the top right corner or on the 'Add Money' button on the bottom if you need to recharge your prepaid meter
6. Click on any of the payment options to recharge your meter
7. Once you have clicked on your desired option and completed the payment, you will see a pop up displaying the 'Payment Successful' message and details of your transaction. If you click on the 'I have paid by Cheque/Cash/EFT' option, you must make this payment to your management committee and the society admin will be notified and take care of the payment process
8. To see your meter details such as Meter Number, EC and DG charges etc., you can click on the 'Settings' icon on the top right corner.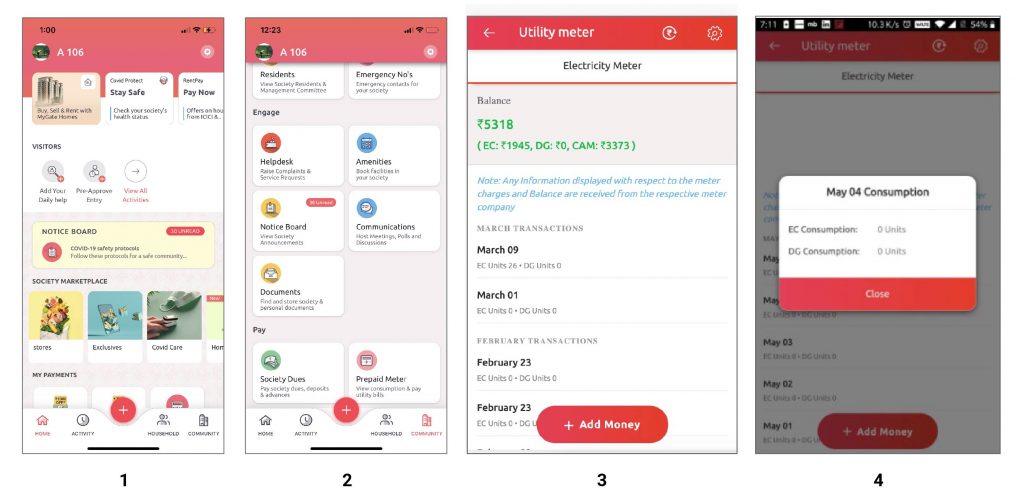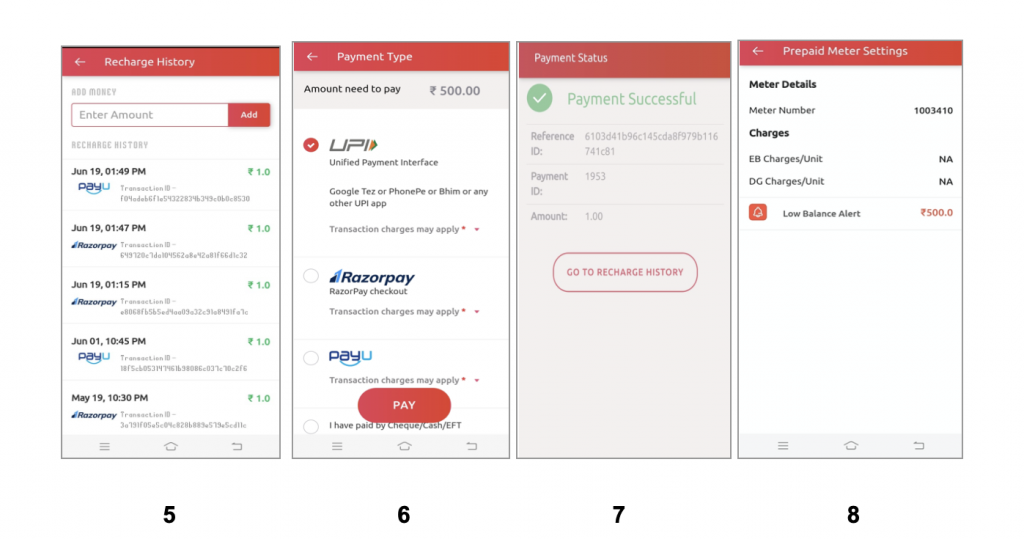 This feature allows you to recharge your meter easily, budget your electricity expenses and monitor your power usage. With this new service, MyGate endeavours to make this transition to a smarter future seamless and effortlessly.
Contact your management committee or MyGate relationship manager to enable Prepaid Meter for your society today!