Your house rent is probably one of the biggest spends you make in a month. You may not have the liberty to skip paying the amount since it's essential to make timely rent payments. This is why MyGate has introduced RentPay on the app. You can now pay your house rent via credit card on a monthly basis and get exciting credit card rewards!
Why pay your rent using MyGate?
– Earn exciting credit card rewards
– Free up cash and get a 45 to 60-day interest-free credit period
– Enjoy the lowest transaction charges on payments via credit cards
– Make UPI payments at INR 4 transaction cost
– Set reminders so you never miss a due date
– Manage all your household payments in one place
– Download rent receipts to claim maximum HRA tax benefits
Here's how you can get started….
1. Click on the Rent Payment widget on the app
2. Click on 'Pay Rent'
3. Add the Landlord's name, the property address, the Landlord's Bank account details and click on 'Next'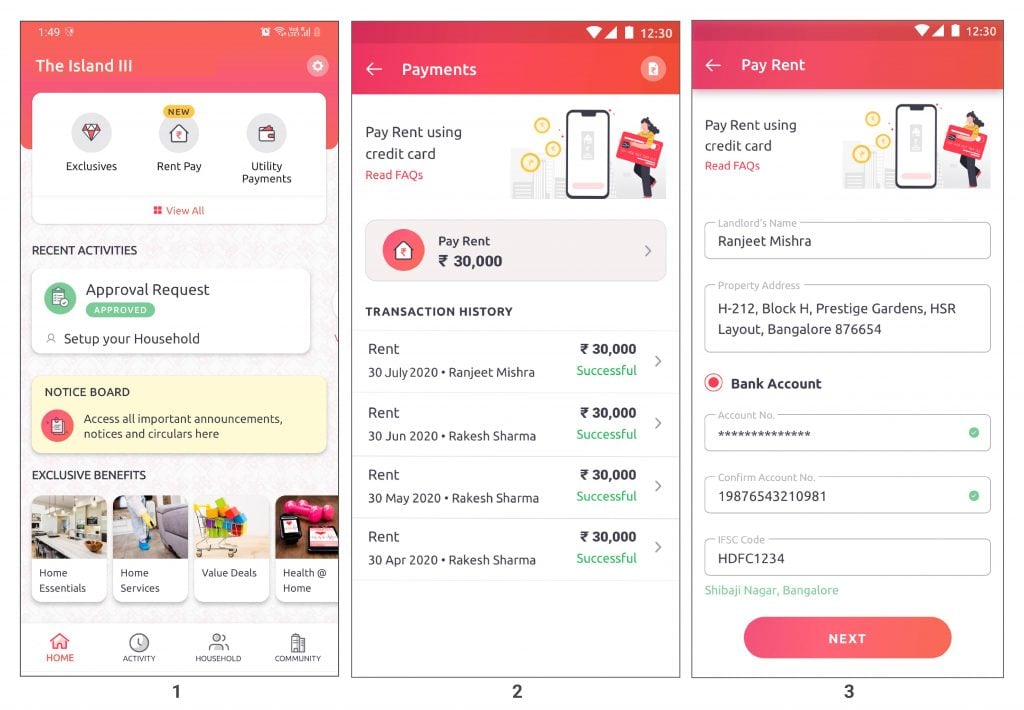 4. Add a note, enter the amount that has to be paid. You can check 'Payment reminder' and edit the date. Click on 'Proceed to Payment'
5. Select the payment mode and click on 'Pay now'
– For UPI, enter the UPI ID
– For Debit/Credit Card, enter the card details
6. View the payment status and download the receipt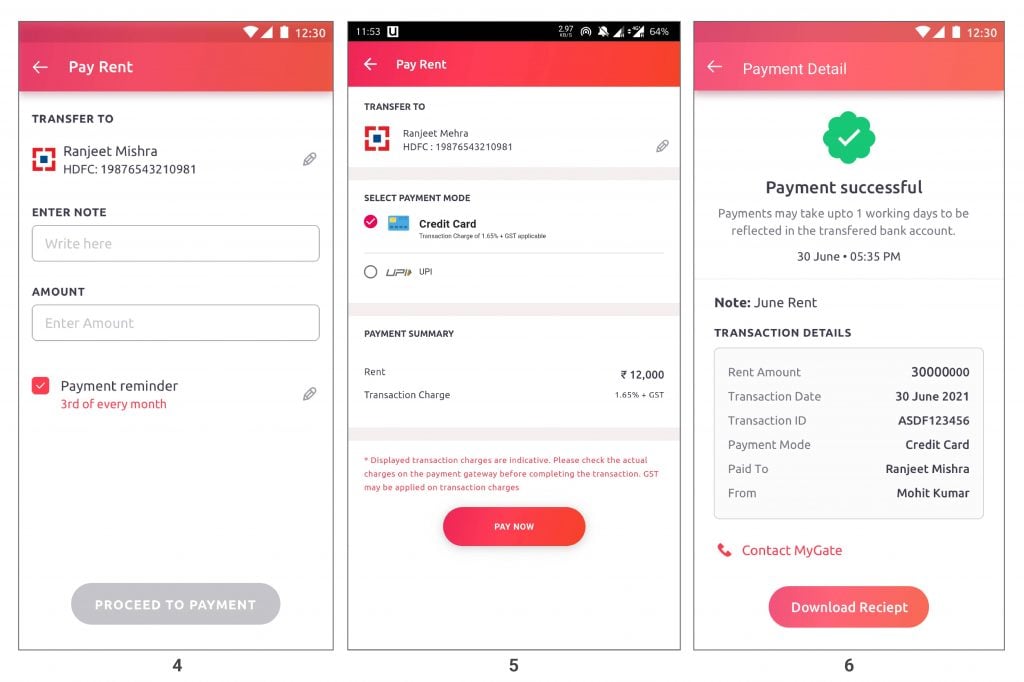 For more details please contact your management committee.