Key improvements include:
Central dashboard: You no longer have to navigate between multiple tabs when handling everyday tasks. Multiple widgets display actionable insights about accounting, visitor entries, helpdesk data, security messages and service providers.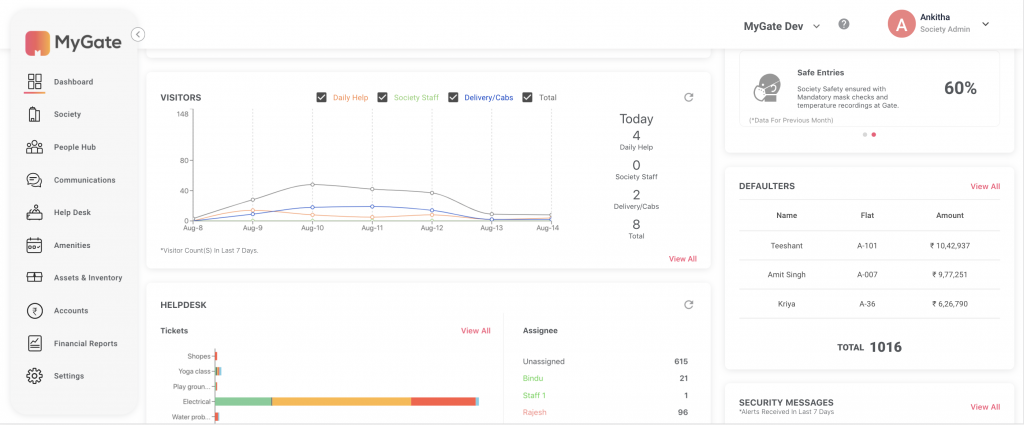 Easy navigation: The intuitive interface features a restructured menu that allows you to effortlessly access important functions quickly.
Quick action shortcuts: Frequently used features like create notice, raise complaint, entry exit report and attendance report can be easily accessed via important shortcuts on the top left corner.

Daily updates: Know about pending items to address every time you log in, this allows you to action the critical items immediately. Vital stats on digital payments, safe entries etc., can also be viewed once you log in.

Mobile-friendly design: The new improvements are specifically designed to meet the requirements of a mobile device, allowing you to manage your community from anywhere.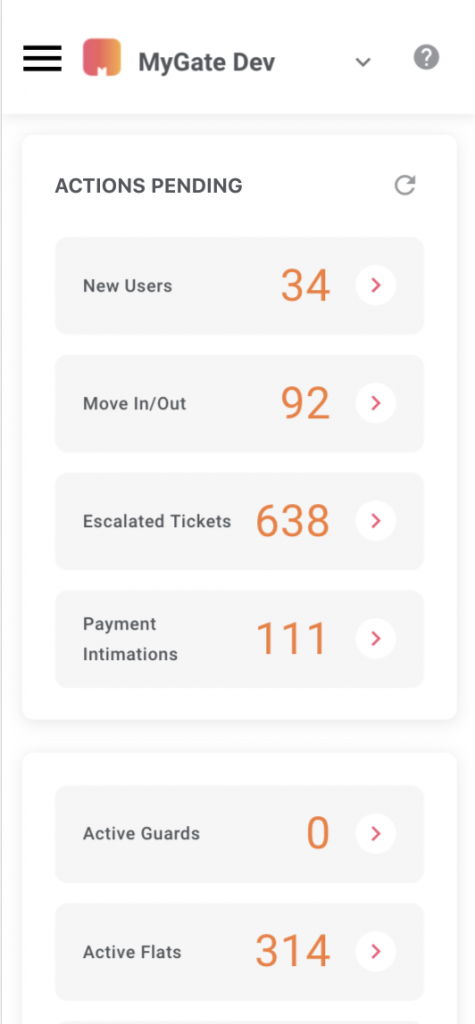 Simple access control: You can now assign roles from a predefined list via "Admin User List". You can provide or revoke access to Society Manager, Helpdesk Manager, Accountant and Society Admin roles without any external mediation.
The latest version of the 'Society Dashboard' is now live in all MyGate societies.