Satyanarayana Enclave is an 18-year-old society in Hyderabad with 240 units. Until October 2018, the society relied entirely on manual processes for maintenance collection. Security guards went door to door with bills and the committee needed to put a lot of effort into collecting maintenance. Even after all this, on-time payments were under 50%. Moreover, this effort prevented the committee from spending time on more rewarding tasks, such as ways to lower their high maintenance charges.

How the society turned its situation around
In October 2018, the society shifted to digital processes, which made their work easier and freed them up to try out new things. Here's what they did:
Hybrid billing
Prior to 2018, each type of unit (1/2/3 BHK, duplex homes and penthouses) paid maintenance according to the unit size of the apartment, and sometimes, for amenities they were not using at all. Once a hybrid model was adopted, flats are charged maintenance for some items based on the flat area and, for others, on a fixed basis. Security and housekeeping expenses, for example, are now shared equally.
Slot booking
To lower bills, the society dropped clubhouse charges from the maintenance structure and instead began charging for amenities based on usage, says Mr. Lokesh Yellapu, General Secretary, Satyanarayana Enclave.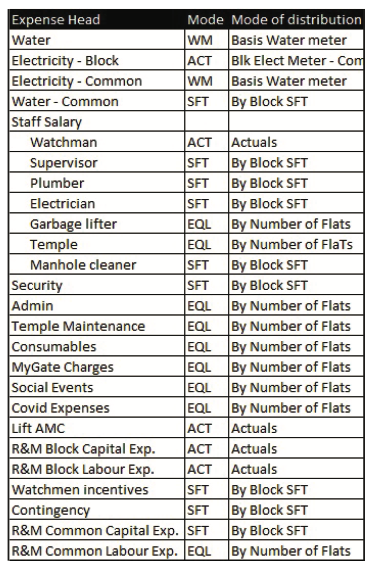 Itemised billing
Formerly, money was collected under a few heads and residents wouldn't know how it was being used. In the interest of better communication and transparency, the society now provides detailed, itemised monthly bills to communicate exactly why money is being collected.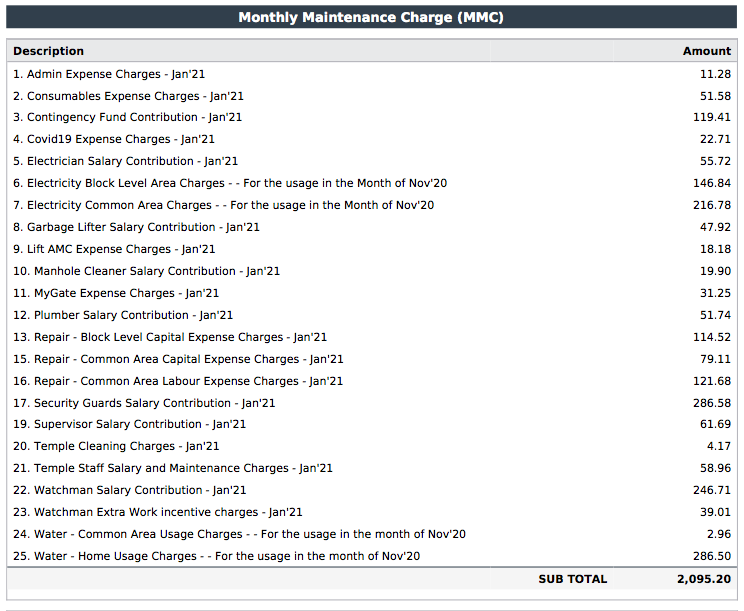 Planning for contingencies
A 10% contingency fee is charged on the maintenance amount so that any emergency repairs can be completed quickly. Any extra expenditure is charged in 2-3 instalments.
Partnering with residents
Over the past two years, a few sub-committees of residents were set up to help the RWA in its work. These are constituted of experts in different fields and include:
Vendor management panel: Residents who are experienced at research and comparative analysis of different vendors and the types of services they provide
Negotiation panel: A team with superior negotiation skills to get the best deals from vendors
Tech panel: Technology enthusiasts and professionals who are involved in digital adoption and transformation
Impact of Satyanarayana Enclave's efforts
All of these initiatives together, over the past 2 years, have kept the 18-year-old society looking as good as new, at a cost that is not burdensome to residents.

Disclaimer: Thank you for visiting our site. The information provided by MyGate ("we," "us" or "our") on https://www.mygate.com (the "Site") is for general informational purposes only. We strive to provide our readers with accurate information that helps learn more about the topics. It is not intended as a substitute for professional advice. We do not accept responsibility for the accuracy of information sourced from an external entity or take personal/ legal responsibility for your use of this information.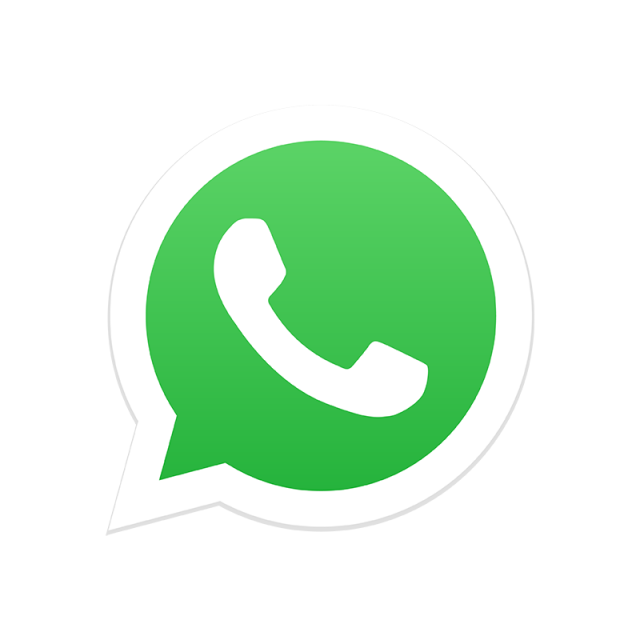 Connect with us on WhatsApp
MyGate Help Centre
Get offer details for your Society