Social distancing is crucial to curbing the spread of coronavirus. But it's fair to wonder the degree to which interactions can be minimised? At MyGate, we're doing our bit to ensure that this is as close to zero as possible.
Here are a few ways in which MyGate minimises the need for interaction within the society – Zero-touch Community Management.
1. 'Leave at Gate' for contactless deliveries
2. 'SmartEye Staff Attendance' instead of traditional fingerprint biometric
3. Online Maintenance Payments to do away with the hassle of cheque deposits
4. Community Communications to stay connected
5. Benefit from our preferred partnerships
6. Emergency Contacts
1. Leave at Gate
Delivery executives are among the very few workforces that are active during these testing times. Social distancing from (and for) them is a must. With MyGate, you can use the 'Leave at Gate' feature to enable zero-touch parcel management to ensure contactless deliveries
How it works…
Once the parcel arrives at the gate, you are given the option to either 'ALLOW ENTRY', 'DENY ENTRY' or 'LEAVE AT GATE'. On choosing 'LEAVE AT GATE', you can collect the parcel by sharing a 6-digit code with the guard, reducing the risk of any outside contact.
Your management committee will need to first enable this feature for your society.

2. SmartEye Staff Attendance
A biometrics system is putting your staff at risk to exposure from others as multiple people are coming in contact with the scanner. The MyGate SmartEye Staff Attendance uses facial authentication technology to ensure that attendance is taken without the need for any touch.
How it works…
Instead of punching in, guards can submit their attendance through facial authentication technology. It is the safest way to record attendance in the current times – for the guards as well as those they come in contact with.
3. Online Maintenance Payments
The society maintenance payments via cheque or even the domestic help payments in cash can easily put anyone under the coronavirus radar. The online transaction mechanism on the MyGate app provides an easy way to route payments at zero-cost, ensuring zero-touch throughout the process.
How it works…
Online payments to your domestic help can be made from the 'Household' tab on the MyGate app. Click on their profile and hit the 'PAY NOW' button. To pay maintenance bills, go to the 'Payments' section under the 'Community' tab within the app.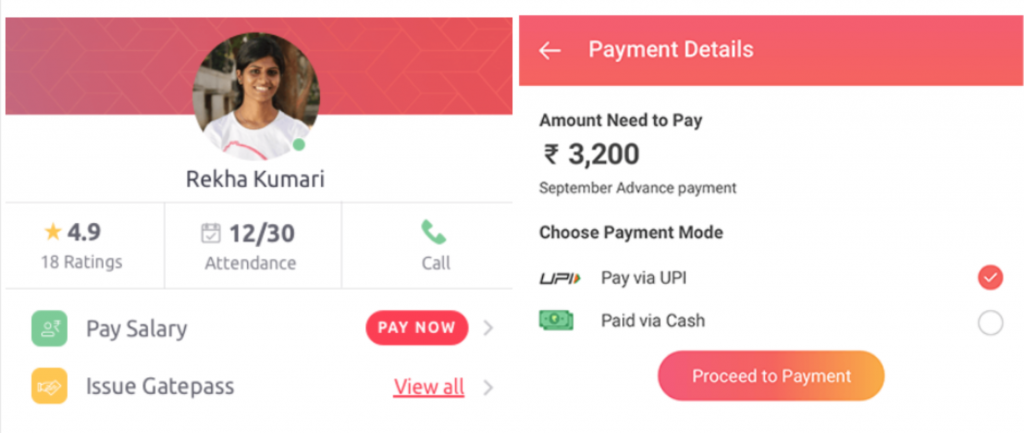 4. Community Communications
Common spaces, such as the notice board area within a community are home to contaminated surfaces. The 'Communication' feature allows the committee members to broadcast best practices for staying safe & other crucial messages, digitally via the app. The residents can also initiate community-wide discussions via the forum.
How it works…
Go to the 'Communications' card from the 'Community' tab on the MyGate app to start a discussion. To view or send (only for admins) notices, go to the 'Notice Board' card under the same tab.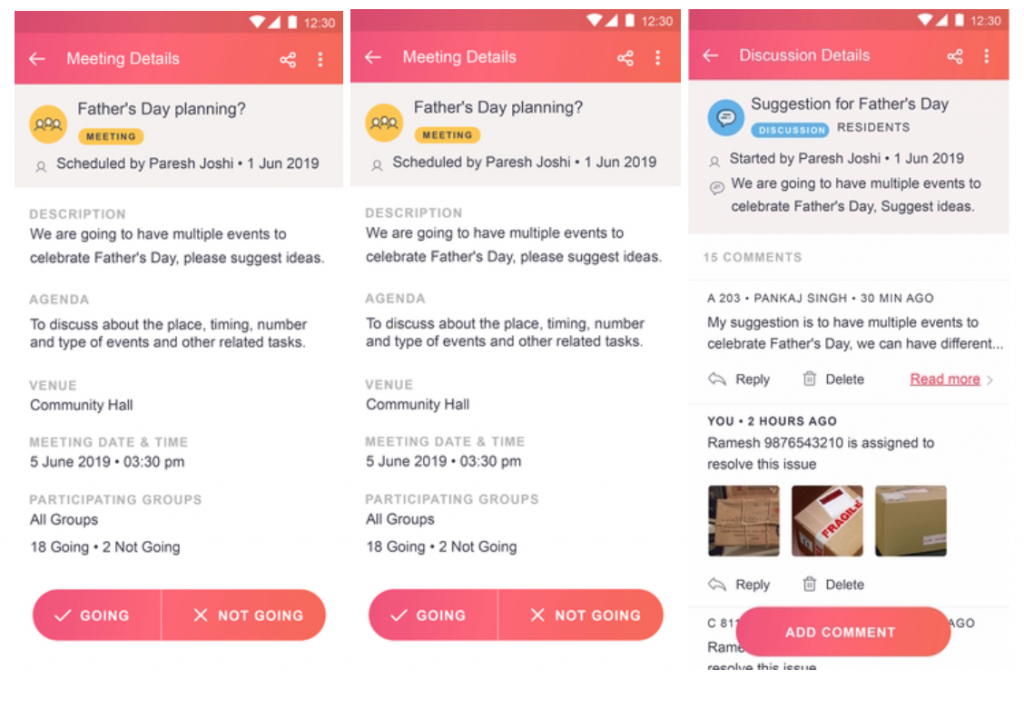 5. Benefit from our preferred partnerships
We have collaborated with leading players in various segments to help your community get through the lockdown. These partnerships bring the essential services within your reach, while maintaining social distancing.
Groceries & Essentials
We've partnered with Grofers, ITC, and StoreSe to ensure all your essentials such as vegetables, fruits and groceries are delivered to your doorstep on time. The parcels are sanitized and delivered safely, through a contactless procedure.
Newspapers & Magazines
Get your morning dose of everyday news right on the app from top newspaper and magazine publications including The Times of India, Outlook, Deccan Chronicle, and many more.
Pharmacies & Telemedicine
In case you or any of your friends require medical attention, then you needn't break your self-quarantine regime. We have collaborated with top healthcare providers such as mfine and Medlife to get you expert medical advice at home with discounted health checkups and medicine deliveries. Click here to avail of the benefits.
6. Emergency Contacts
In stressful times, every second counts, and having to search for the required contacts adds to the stress. Keeping a contact list handy in case of an emergency is always a smart move and this list can be found right on the MyGate app.
How it works…
Click on the 'Emergency No's' card under the 'Community' tab to access contact numbers of nearest emergency services such as hospitals and clinics.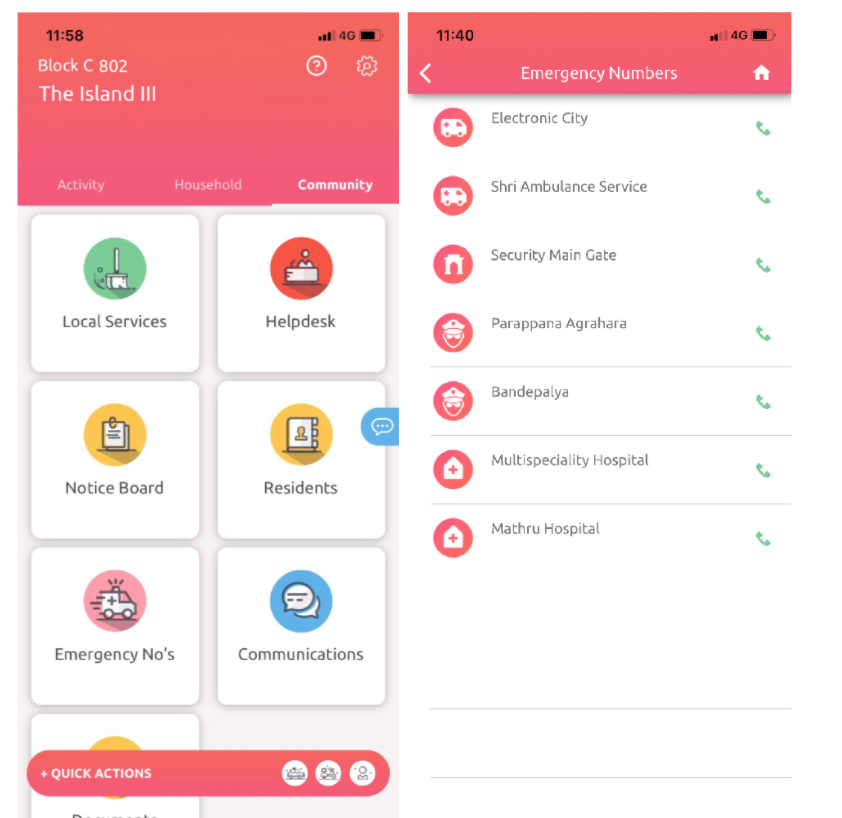 In addition to the Zero-touch Community Management features, we have put together and circulated precautionary measures Gated Communities should be taking in case of an emergency situation. You can download the 'Coronavirus: Gated Community Response Guidelines' document and use it for your internal preparations.
As we continue to be watchful, it is important for us to stay indoors and be safe. We are trying to ensure that we do the same.