It's that time of the year again when we close our balance sheets for the last year and move to a New Financial Year.

Here's a detailed video for a smooth and effortless transition
Go to Settings and Help > Financial Year > Click on the "Process" button by selecting the financial year as FY20-21.

Please note the due items will reflect automatically in the new financial year once the old financial year is complete. There is no manual effort required in carrying forward the same.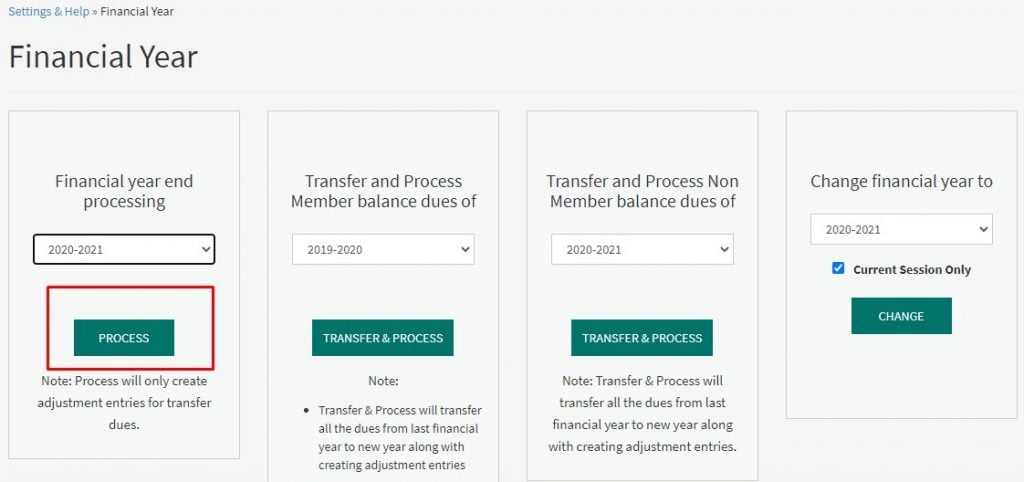 In the case of non-members, to carry forward the charges we need to choose the third option as per the screenshot. Please click on "Transfer and Process" by selecting the Fiscal year as FY20-21 so, the pending balances of non-members will be carried forward to the new financial year.
Please note that it's a mandatory process that needs to be done to carry forward the non-member dues/balances to the new financial year.