MyGate was founded in 2016 by Vijay Arisetty, a former Indian Air Force (IAF) pilot who received the Shaurya Chakra for saving hundreds of lives in Andaman & Nicobar Islands in the 2004 tsunami. After rigorous training at the National Defence Academy (NDA), he was part of the IAF for over a decade, where he was posted in different parts of the country and even led missions abroad to bring peace or maintain law and order.
It was a sports injury that ushered him into corporate life. After studying at Indian School of Business in Hyderabad (ISB), he worked for a few years in corporate before arriving at what has become his life's goal: transforming gated societies for the better of those who live and work there.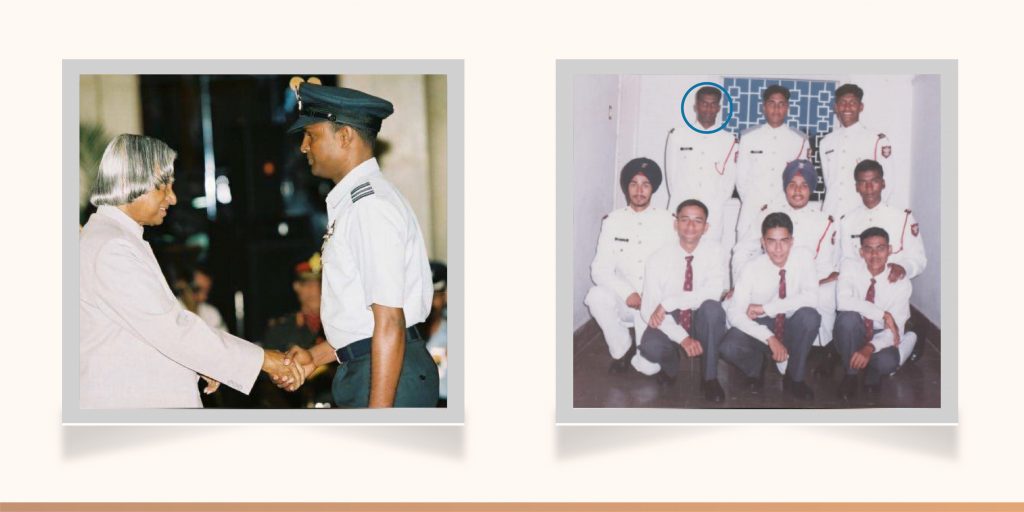 – Our CEO received the Shaurya Chakra for saving 100s of Indian lives
– All three of our founders are graduates of prestigious Indian institutions: IIM-A, ISB, IIT-Guwahati, IIT-Kanpur and NDA
Early on in his journey, Vijay was joined by Abhishek Kumar and Shreyans Daga, both industry veterans and students of prestigious Indian institutions (IIT-Kanpur & IIM-Ahmedabad and IIT-Guwahati & ISB, respectively). All three of them left their comfortable corporate jobs to take on the difficult path of entrepreneurship in India. That too by creating a completely new sector, by building technology to make the lives of urban families more secure and convenient and to empower the millions of security guards, daily help, delivery executives and others that service them.
This is a massive challenge, and in just four years MyGate has been able to solve much of it with technology, determination, teamwork and an amazing reception from millions of its users. We are well on our way to being recognized as a global technology leader, alongside the likes of Amazon, Microsoft and Google.
– MyGate is well on its way to becoming a global technology leader
– To realise its ambition, it has raised major funds from venture capital firms
Like all of these companies, MyGate too needs to raise investment in its early years to invest in its team and technology and create a business that's sustainable for the long-term. Such investments are nearly always made by venture funds that raise capital from high net worth individuals in all parts of the world. Over the past decade, the majority of investments have come from the USA, Europe, China and Japan. These investments enable companies such as ours to develop products and technologies that improve the lives of the 1.3 billion Indians much better and to hire millions of Indians and support their families.
MyGate has also received investments from multiple venture funds, with a majority from an India-based VC fund, aside from US-based Tiger Global Management and J Soros Capital Management and a low single-digit, minority investment from Tencent (a pure financial investment with no decision making authority).
MyGate will keep striving to become one of the world's leading technology organisations while keeping its footing firmly in India and building it on Indian values.
A brief about our journey:
We have 1000+ people as part of MyGate employed across India;
2 lakh+ security guards are now able to work and upskill themselves with our technology;
Lakhs of maids, cooks, nannies and drivers are able to find better job opportunities on our platform;
All data captured by MyGate always remains within India;
We've built one of the most advanced, comprehensive, reliable products from India and now used in 9000+ societies and by 1.6 million+ people;
We're the only company in this space to adhere to Global GDPR privacy guidelines and ready for proposed Indian data privacy bill;
Worked closely with Karnataka State Police to create a technology platform to enable movement in Bangalore for delivery of essentials. Processed more than 6 lakh requests to help people during the lockdown;
Raised funds internally to support hundreds of security guards with food and other essentials during the lockdown;
Even in times as tough as the lockdown, we have taken care to ensure zero layoffs.
Our customers, team and technology are core to our company and we will keep investing in them to create a sustainable business for the future. We look forward to your continued support and blessings to build a global technology company out of India.