Chamrajpet is a neighborhood located at the most central part of the city of Bengaluru. The area is sandwiched between Basavanagudi, Banashankari, Chickpet, and Majestic. Commercial Street. It's a popular shopping destination for people. You can also find a Bull Temple (Dodda Basavana Gudi) in the area.
Chamrajpet has famous historical structures such as Kote Sri Prasanna Venkateshwara Swamy Temple, Fort High School, Tipu Sultan Summer Palace, and Minto Hospital. The Maharaja of Mysore had visited Bengaluru's first-ever surgeon, Dr. B. D. Raghavendra Rao in this very place.
Some of the reasons why Chamarajpet is known are Rama Navami Puja, the annual global music festival on the grounds of Fort High School, manufacturers of agarbathis (incense sticks), and related items.
Want to know more about the place? – maybe a new home, places you could find good food in, a school for your kids, or even spaces you could work out in? Read on to find out!
A) List of top gated communities in Chamarajpet, Bangalore
B) Things to do in Chamarajpet, Bangalore
C) Places to visit in Chamarajpet, Bangalore
D) FAQs about Chamarajpet, Bangalore
List of top gated communities in Chamarajpet, Bangalore
1. CasaGrand Hazen, Chamarajpet
Casagrand Hazen is one of the brand-new premium residential apartment projects in Chaarapet. It offers premium living with luxurious features and facilities in a premium and posh locality.
It has beautiful landscapes and gardens uniquely crafted around the Himagiri Meadows Township, Community-made Wetlands, and Plenty Of Open Spaces. It has brilliant architecture along with modern facilities. The Royal Meenakshi Mall is located very close to this society.
Highlights and Amenities in CasaGrand Hazen
Type of apartments: 1BHK
Area per apartment: 1191 sq ft.
No of flats: 622
2. Laavanya Knight Mallikarjuna Meadows, Chamarajpet
Laavanya Knight Mallikarjuna Meadows is an upcoming residential project with world-class amenities in the Chamarajpet area. If you are looking for a budget-friendly society where you do not want to spend much on monthly maintenance this can be the right choice for you. A comfortable lifestyle residential complex with an appropriate amount of greenery around. The society is well connected by public transport.
It is well-positioned too! Be it healthcare, schools, theatres, or cafes, you'd have it all.
Highlights and Amenities in Laavanya Knight Mallikarjuna Meadows
Type of apartments: 2BHK and 3 BHK
Area per apartment: 1200 (2 BHK) 1650 (3 BHK) sq ft.
No of flats: 55
3. Fateh Perfecta Charisma, Chamarajpet
Fateh Perfecta Charisma is a combination of affordable living with the bare minimum needs. It offers some of the most conveniently designed apartments. Located in Chamrajpet, it is a residential project. Fateh Perfecta Charisma ensures a coveted lifestyle and offers a convenient living.
Chamrajpet is well-connected to other parts of the city by road, which passes through the heart of this suburb. The location of society is very close to prominent shopping malls, movie theatres, schools, and hospitals.
Highlights and Amenities in Fateh Perfecta Charisma
Type of apartments: 2BHK and 3 BHK
Area per apartment: 1083 (2 BHK) 1784 (3 BHK) sq ft.
No of flats: 13
4. Dhammanagi Garden Terrace, Chamarajpet
Dhammanagi Garden Terrace lives up to its name with its quality, brilliant designs, and amazing customer experience. It offers every amenity that you might need. Want to go for a quick run on the treadmill? The society has multiple offerings such as Gymnasium, Power Backup, and 24×7 Security. The developers of this society are known in the real estate market for providing lifestyles that is at the center of the residents. The modifications needed by a resident is always a top priority for them.
Highlights and Amenities in Dhammanagi Garden Terrace
Type of apartments: 2BHK and 3 BHK
Area per apartment: 1269 (2 BHK) 1818 (3 BHK) sq ft.
No of flats: 15
Things to do in Chamarajpet, Bangalore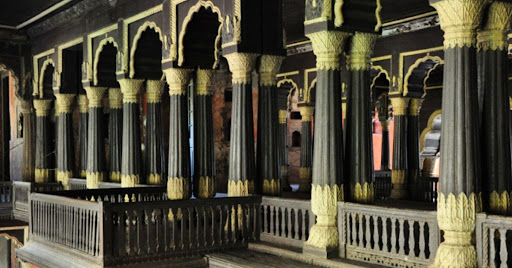 1. Learn about the Art of Puppetry
Having Indian classical tales expressed in the form of puppetry is a beautiful concept that has given rise to Dhaatu, Bangalore's most acclaimed creative arts establishment and a leading puppet theatre in India. It is recognized now on all global art platforms. Dhaatu, founded by Anupama & Vidyashankar Hoskere, displays unique elements from epic tales like the Ramayana and the Mahabharatha.
2. Unfold the tales of Tipu Sultan's Fort
Built initially by Kempe Gowda, the fort is an extension laid down by the Emperor of Mysore Tipu Sultan that was established back in the 1500's. If you are interested in knowing about the history of Mughal's do visit this place because the fort gives a wonderful retrospective of Indian culture, The intricate arches, the ceramic layering, and the well-preserved Ganpati temple are marvellous illustrations of Islamic architecture.
3. Visit the Sacred Bull Temple
The Sacred Bull Temple is known as the Nandi Temple of Chamarajpet. The Bull Temple (Dodda Basavna Gudi) is situated in the southernmost corner of Bangalore. The temple is set inside a rock called the Bugle Rock, another site of attraction. People pay homage to Nandi, a revered demigod who was known to be a devout follower and disciple of Lord Shiva. The biggest temple in the world dedicated to Nandi, the Bull Temple gives you a wonderful peek inside Hinduism, built back in 1537 by Kempe Gowda.
Places to visit in Chamarajpet, Bangalore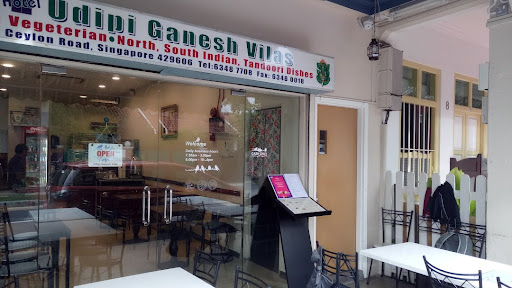 1. Ganesh Vilas Restaurant
If you are in Chamarajpet and are looking to have a famous South Indian Thali. Ganesh Vilas Restaurant also offers various types of south Indian dishes. It provides a very vibrant ambiance that makes you crave south Indian delicacy like never before. Next time you are in the area make sure you do not miss to go here with your family and friends.
2. By Two Coffee Chamarajpet
The coffee at this place will you run for your money. By Two Coffee offers the most authentic filter coffee. If you are looking to go someplace with your friends and family for a cup of coffee, definitely this is the place to go. The coffee beans used to make the coffee here is specially brought from Coorg and give customers the exact essence they need.
3. Mangalore Fish Mart
Are you craving to cook a quality fish dish? You would need a shop that supplies the best quality fish in the area. Mangalore Fish Mart is one of the most renowned fish marts in the area. The shop offers various kinds of fish starting from Rohu, Katla, Prawns, Pomfret, and much more. Next time you are in the area do visit this mart for fresh fish.
FAQs about Chamarajpet, Bangalore
How far is Chamarajpet from the City Centre?
The distance between Bangalore City Station and Chamarajpet is 3 kilometres.
What is the distance from Chamarajpet to the Airport?
The travel distance or driving distance between Chamarajpet and Bangalore Airport is 34 kilometres.
What is the nearest bus station from Chamarajpet?
Rkg bus stop and Chamarajpet Rama Mandir are two bus stops in the area.
Is there any metro station in Chamarajpet?
The nearest metro station to Chamarajpet is the Krishna Rajendra Market metro station and the City Railway Station metro station.
What is the best place in Chamarajpet to hangout on weekends?
You can go and visit the historical monuments in the area. Wrap up your weekend by eating at Ganesh Vilas Restaurant.
How to reach Chamarajpet from Bangalore airport?
The quickest way to get from Bengaluru Airport (BLR) to Chamarajpet is to taxi which costs ₹900 – ₹1,200 and takes 30 min. The cheapest way to get from Bengaluru Airport (BLR) to Chamarajpet is by bus which costs ₹150 – ₹240 and takes 1 hr 10 min.
Is Chamarajpet a posh area?
Chamarajpet has emerged as a posh locality of Bangalore with wide streets, and modern civic amenities.
Is Chamarajpet safe to stay?
Yes, it is a good area with many schools, parks, shopping, restaurants, etc.
What are the best hospitals in Chamarajpet?
The best hospitals in Chamarajpet like Leelavati hospital, The Venlak hospital, Shree Nandi Hospital, and Brindhanvan Areion Hospital.
What are the best schools in Chamarajpet?
The best schools in Chamarajpet are Royale Concorde International School, Athena Public School, Bhavan – Bangalore Press School, Wisdom International School Chamrajpet, LRHS Central School, Bharatiya Samskriti Vidyapitha Trust, and Sri Morarji Desai Residential School.