Chikkapete is a Bengaluru neighbourhood in Karnataka, India. It is one of the city's oldest parts and is well known for its wholesale and retail clothing stores. It is a part of Bangalore's Bangalore South Lok Sabha constituency and is close to the Electric Market neighbourhood.
Its origins date to the sixteenth century. The early years of Chhatrapati Shivaji Maharaj's life were reportedly spent in Bengaluru with his father Shahaji Raje Bhosale. And in that location, now called Chikkapete, was his castle. The Marwadi community is now the second-largest in South India after Sowcarpet in Chennai.
Wondering which society your future home might be in, where you can find good food, a school for your kids, or even spaces you could work out in? Read on to find out!
List of top apartments in Chickpet, Bangalore
One of Bangalore's top housing complexes, Prestige West Woods, is in a tranquil neighbourhood. It is one of Bangalore's most sought-after residential developments and is well-connected to the city.
A well-equipped clubhouse with a swimming pool, badminton court, tennis court, squash court, jogging track, children's play area, swimming pool, and power backup is included in the neighbourhood's high-standard amenities and services.
Highlights and Amenities in Prestige West Woods
Type of apartments: 2 & 3 BHK
Area per apartment: 1263 to 2965 sq. ft.
2. Kns Arcade, Chickpet
Are you looking for a 3 BHK apartment to move in with your family? There is a perfect one suited to your needs at Kns Arcade. This flat provides a fully furnished set up on the third floor of the building, out of a total of 6 floors. Lift, parking lit, 24×7 water supply & electricity are a few of the amenities that you will find here.
Highlights and Amenities in Kns Arcade
Flat type: 3 BHK
Area: 1200 sq. ft.
3. Bhavani Mansion, Chickpet
This is a family-friendly option. You have something to do in your downtime thanks to amenities like a gym. You will be relieved to learn that Victoria Hospital, Vagus Super Specialty Hospital, and Sita Bhateja Speciality Hospital are close by if you require any emergency services or medical support. Because National Public School RNR is so close by, your children won't have to sit in traffic for hours.
Highlights and Amenities in Bhavani Mansion
Flat type: 3 BHK
Area t: 950 sq. ft.
Things to do in Chickpet, Bangalore
1. Have biriyani at SGS Non-Veg Gundu Pulav
SGS Non-Veg – Gundu Pulav in Rajarajeshwari Nagar is the place to go if you want to experience feasting. Since they first opened their doors, they have been capturing the hearts of all foodies. You won't want to miss the delicious fast eats they provide. The affordable costs contribute to the overall appeal of the location and won't put a dent in your wallet.
2. Snack at B.B Bakery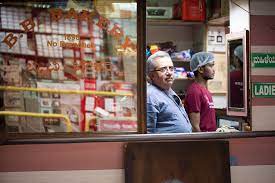 It provides buns, the always-popular bisi breadu (freshly baked hot bread), as well as other carb-heavy treats like flaky vegetable puff, crunchy rusk, crumbly spicy nippattu (fried gramme flour), sticky sweet honey cake dripping with jam, and tea buns packed with aloo palya (potato curry). Of course, there is also the well-known dilpasand, a puff filled with tutti frutti and sweetened coconut.
3. Try the food at Lakshmi Nataraja Refreshments
Lakshmi Nataraja Refreshments, a leading participant in the Bangalore fast food market since its establishment in 2008, is located in Nagarathpet. This well-known business serves both locals and visitors from various areas of Bangalore as a one-stop shop. This company has made significant progress along the way and now firmly holds a position in its sector. This business has amassed a sizable client base that is only continuing to expand because of its firm belief that customer happiness is just as vital as its goods and services.
Places to explore in Chickpet, Bangalore
1. Rukmini Hall, Chickpet
Brides-to-be and fans of silk have been in awe of Rukmini Hall's hand-selected assortment of Kanjeevarams with historic patterns for over a century. Customers may currently choose from a carefully chosen selection of kanjeevarams at Rukmini Hall that have age-old, traditional designs carved on gorgeous yards of silk. Additionally, they feature luxurious weaves with zari and vibrant silken threads expertly weaved throughout the full body of the saree. Most other saree shops focus on endless selections with comparable designs.
2. Balaji's Antiques & Collectibles
Without having a look into the past at Balaji's Antiques & Collectibles, no trip to Avenue Road is complete. Additionally, you may find old typewriters for a very low price. The family-run company specialises in South Indian artwork (Mysore, Tanjore), antique maps, and ethnic and colonial collectables. For David Lean's renowned film A Passage to India, an accurate era appearance was also created using artefacts and collectables from Balaji. Take your pick from writing desks, almirahs with mirrors and crystal handles, carved cabinets, art deco-style mirrors, wooden boxes, and more.
3. Light Market – Sunday Bazaar
The Sunday Bazaar on BVK Iyengar Road is a fantastic way to spend your Sunday since it lets you see a different aspect of the city when the market opens to all hues and tones. It begins at 7:30 in the morning and is busy until 8:00 at night. Everything from clothing to household goods to shoes and fashion accessories may be purchased here. Avoid buying clothing since they only hold up after one wash. Before you buy, be sure you double-check the items.
4. Avenue Road, Chickpet
Avenue Road is the sanctuary whether you are a committed bookworm or someone who scrambles for textbooks at the last minute. You'll run into hawker after hawker exhibiting orderly shelves of books at the beginning of the busy shopping strip, ranging from the most recent bestseller through college texts. Do you need regular stationery? Then enter one of the stores (or even this cart) on the side of the road to purchase pens and notebooks.
FAQs about Chickpet, Bangalore
What is the distance from Chickpet to the Airport?
The travel distance or driving distance between Chickpet and Bangalore Airport is 31.8 kilometers.
What is the nearest bus station to Chickpet?
The Mysore Bank stop is the nearest one to Chickpet.
Is there any metro station in Chickpet?
Yes.
What are the best hospitals in Chickpet?
The best hospitals in Chickpet are Trustwell Hospitals, Apollo Hospitals, Jayashree Speciality Hospital, Manipal Hospital, and Vydehi Super Speciality Hospital(Mallya Hospital).
What are the best schools in Chickpet?
The best schools in Chickpet are Orchids The International School, Adarsh Vidya Sangha, Narendra High School, and S.s.k. English High School.