Kamla Nagar is named after Kamala Nehru, a freedom fighter and wife of Jawaharlal Nehru, India's first prime minister. The neighborhood rose to prominence after the erection of the Ram Swarup Clock Tower on the Grand Trunk Road in 1941, and the construction of Jaipuria and Birla textile mills. In the 1950s, it was developed as an affluent residential area. Kamla Nagar is surrounded by New Chandrawal Village, the University of Delhi's north campus, Kamla Nehru Ridge Forest on the east, Roop Nagar on the north, Shakti Nagar on the west, and Malka Ganj on the south. Although originally built as a residential colony, the neighborhood has transformed into a major commercial center of Delhi, and one of the most prominent in North Delhi.
List of top gated communities in Kamla Nagar, Delhi
1. Shapoorji Pallonji JoyVille, Kamla Nagar
Shapoorji Pallonji JoyVille is a luxurious project designed by one of the famous builders in the country Shapoorji and Pallonji. It is spread across an area of 18 Acres. The apartments are designed to suit the aesthetic living that a resident wishes for. The property is Under Construction. The residential project has already begun and will be handed over by 2025 to the residents. It is equipped with various resident-centric amenities that include Gymnasium. Cricket Pitch, Squash Court, Skating Rink, and Aerobics Room – are some avenues for sports lovers.
Highlights and Amenities in Shapoorji Pallonji JoyVille, Kamla Nagar
Type of apartments: 2, and 3 BHK
Area per apartment: 915 and 1692 sq ft.
No of flats: 1124
2. Saviour Park, Kamla Nagar
Saviour Park is designed and built in such a manner that it ensures royal life to its residents. The society has many luxurious amenities and features that enable the residents to live a wonderful life. The society is located in a very convenient position to reach basic amenities within a short amount of time. The residents will be able to enjoy ultra-modern facilities while sitting within the natural ambiance. Every apartment has been positioned in such as way that it drives natural light and proper ventilation and raises the standard of living of the residents.
Highlights and Amenities in Saviour Park, Kamla Nagar
Type of apartments: 2, 3, and 4 BHK
Area per apartment: 1325, 1505, and 1900 sq ft.
No of flats: 720
3. Vikram Unione Residency, Kamla Nagar
Vikram builders are one of the most renowned builders in the city. It has a highly complicated designed apartment that will provide luxurious living to all the residents of the society.
Vikram Unione Residency has Parks, schools, hospitals, and banks within easy reach. Connected through 5 railway stations and the airport is just 1 hour away, this is a complex which is easily accessible. Some of other things Landscaped gardens surround the area, adding to its beauty. This also has rain water harvesting facility. Safe, secure, and well-protected, Unione Residency is a benchmark for healthy living.
Highlights and Amenities in Vikram Unione Residency, Kamla Nagar
Type of apartments: 2, and 3 BHK
Area per apartment: 750 and 1200 sq ft.
No of flats: 1400
4. Prateek Grand City, Kamla Nagar
Prateek Gran City in Kamla Nagar is one of the new upcoming posh societies. It has been labeled as a 'World Class Township'. The residential complex promises to give a magnificent lifestyle with a vast range of amenities that make living a pleasurable experience, every day. Prateek Grandcity offers a 40 Acre integrated township and it is the very epitome of purposeful luxury. This society would surely help you live a life that supports your current requirements.
Highlights and Amenities in Prateek Grand City, Kamla Nagar
Type of apartments: 2 BHK
Area per apartment: 770 sq ft.
No of flats: 1724
Things to do in Kamla Nagar, Delhi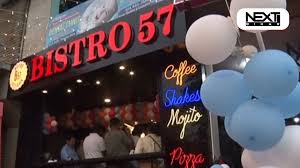 1. Get your favorite Coffee, Kamla Nagar
Bistro 57 is one of the most affordable cafes in the area. The Coffee and Hot Chocolate fudge is something to die for. The Garlic bread available is also handmade. It's very crispy & cheesy & mouth-watering. You can also explore all the Frepe's available at Bistro 57. We can assure you. It's delicious. If it's a hot day and you want to try something cool, go for the Shakes. You can also try Chill'm Bar N Cafe, it has a great Ambience, Food, and Service.
2. Go on a Shopping Spree, Kamla Nagar
Kamla Nagar has a commercial market area called Mini Janpath. Janpath is an incredibly busy market where you're bound to find something interesting and you would be bribed enough to surely buy something from the market. This market has various other markets with fancy stores and affordable outlets. Some of the flea markets that you could expect in MIni Janpath are Tibetan Market, Main Market, Street Market, and Gujarati Market. You can also go shopping for Raman bags and Say It With A Pin.
3. Eat Biriyani and have Gelato for dessert
Who doesn't love Biriyani right? Kamla Nagar has one o the most famous Biriyani shop called The Biriyani House. This restaurant has one of the most authentic biryani in the area. The staffs are very friendly and the ambiance is decent as well. You can try out a few of the famous starters such as Chicken Tandoori, Chicken Drumsticks, and Pepper Chicken. Post that you can have Chicken dum biriyani, Mutton biriyani and much more. Once you are done head over to Jo's Gelatos, they have the best gelatos in town.
4. Have a finger-licking desi food at Phirangi
Phirangi is a multicuisine restaurant that has everything starting from Sandwiches and Pasta to Piza's and Momos. The ambience of the restaurant is very good. If you are on your way home from college or work you can go to this place and try something out. This place is a perfect combination of Italian and Chinese cuisines. The best part about this restaurant is it's very affordable.
Places to visit in Kamla Nagar, Delhi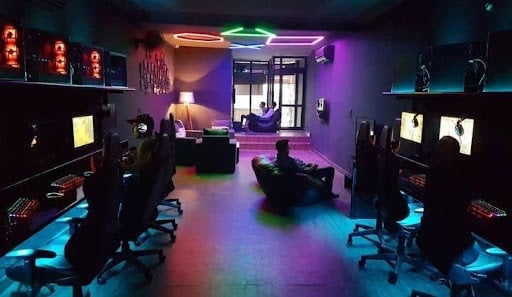 1. Dolma Aunty's Momos
Everyone loves momos. You must have surely heard of Delhi's famous Dolma Aunty's Momos. If not, go ahead and try some. Dolma Aunty had set up her stall on the North Campus of Delhi university. The students got a lifeline. It became easier for the students who used to rush to Lajpat Nagar every time the momo cravings kicked in. She opens her stall at 2 PM and closes at 9 PM, that's a good seven hours of business and it is located right opposite the Adidas showroom on Bungalow Road. You won't find any fancy momos here, but you would surely find authentic ones and the flavors of momos and chutney make up for it.
2. Try Chinese at Berco's and Ricos
If you are anywhere near the Delhi University campus. Berco's is one of the most distinguished brands for Chinese & Thai food. Since its inception in the year 1982, it has become a name to reckon with. Berco's is known for its delectable Chinese & Thai cuisine and its service par excellence. They believe in giving their customers the finest quality ingredients cooked under hygienic conditions at a reasonable price. Besides Chinese, they have an exclusive range of Thai dishes with a separate section on our menu. The quality of food at Rico's is also very much appreciated. Ricos unlike Berco's also serves Italian and Mexican cusines along with beverages,
3. Play games at NxGT Gaming Lounge
NxGT Gaming Lounge located in Kamla Nagar is always jam-packed with college students. They have particular gaming stations to make sure everyone gets a spot. Experience the uninterrupted gaming sessions you've been craving. The players also get to experience a virtual battle together in the same room and experience the games in a much more realistic way. Some of the consoles that they have are five PS4s, three PS3s, 2 XBox Ones, and 10 PCs.
4. Shop at Escasso
The shop Escasso is located on one of the dingy lanes of Jawahar Nagar but has a lot to offer. It sounds like any normal clothing outlet, but this is different. As soon as you enter the shop the ambience changes. They have glass doors and lights that give a nice look to the shop. The collection is something to die for. They have a great deal to offer in men's clothing ranging from designer tees to shirts starting at the range of just INR 450 and Denims starting at just INR 900.
FAQs about Kamla Nagar, Delhi
How far is Kamla Nagar from the City Centre?
The distance between Delhi City Station and Kamla Nagar is 4 kilometers.
What is the distance from Kamla Nagar to the Airport?
The travel distance or driving distance between Kamla Nagar and Delhi Airport is 22 kilometers.
What is the nearest bus station from Kamla Nagar?
Kamla Nagar bus stand & Kamla Nagar bus terminal are a few of the bus stops in Kamla Nagar.
Is there any metro station in Kamla Nagar?
Kamla Nagar metro station is the nearest station in Kamla Nagar.
What is the best place in Kamla Nagar to hang out on weekends?
You can go and explore food with your family at Bistro 57, Berco's, and Ricos.
How to reach Kamla Nagar from Delhi airport?
The quickest way to get from Delhi Airport to Kamla Nagar is by taking the metro. You can take a direct metro from the Delhi Airport to Subhash Nagar station and it would cost you just ₹50 to ₹60. Next is through a taxi which costs ₹200 – ₹230 and takes 50 min. The last way to get from Delhi Airport to Kamla Nagar is by bus which costs ₹100 to ₹150 and takes 1 hour and 30 min.