Kemps Corner is a posh neighbourhood in south Mumbai. Connected with the rest of Mumbai via, the kemps corner flyover and the Nepeansea road. Being adjacent to the great Mumbai coastal road project, the connectivity via road-based transport is exceptionally good. The area is home to high rises and a wide diversity of commercial and industrial entities. The locality is flanked by Malabar hill in the south and the coastal road network in the west. Therefore, residents in the area enjoy proximity to the most important districts in Mumbai. The Asian Cancer Institute & ACI Cumballa Hill Hospital, Healthspring, healing hands and Nava Jeevan clinics are the most prominent healthcare institutes in town. And the education sector is also quite rich due to the presence of institutes like orchids international school and the digital marketing institute Mumbai. The roads are well maintained and the traffic pressure is far from annoying. The availability of public transport is also remarkable in kemps corner. And the posh locality attracts a lot of attention from the administrators.
Top gated communities in Kemps Corner, Bangalore.
1. Orbit haven, Kemps Corner
Orbit haven aims to embody fine living. The gated community consists of a single tower and 40 5 BHK luxurious duplex apartments. The place is well-supplied with utilities and the amenities are exceptionally well-maintained. The tower is still awaiting completion and is expected to feature facilities like Power Back Up, Indoor Games Room, Service/Goods Lift, Water Storage, Security, Reserved Parking, Park, Gymnasium, Swimming Pool, and Rain Water Harvesting.
Highlights and amenities of Orbit Haven
Type of apartments: 5 BHK duplex
Area per apartment: 6000 Sq. Ft.
Number of apartments: 40
Address : Orbit Haven, Darabsha Ln, near Croma, Malabar Hill, Mumbai, Maharashtra 400026
2. Mittal Dariya Mahal, Malabar Hill
As the nomenclature suggests, the gated community strives to achieve finesse in luxurious living. The apartment complex is located on Malabar hill and oversees a beautiful beach. The facilities include many residential-centric components like a gymnasium, power backup, kids' play rooms and clubhouses. The place is guarded 24*7 and the utilities are uninterruptedly supplied.
Highlights and amenities of Mittal Dariya
Type of apartments: 3 BHK, 6 BHK
Area per apartment: 11250 Sq. Ft. – 5000 Sq. Ft.
Number of apartments: N/A
Address : 80, Nepeansea Rd, Malabar Hill, Mumbai, Maharashtra 400006
3. Primordial House, Kemps Corner
Primordial house is a strategically located gated community. The residents can enjoy the Arabian sea and the hanging gardens. The compound is complete with gardens, gymnasiums, kids' play zones and even community venues like clubhouses and galleries. The place is well-guarded and the amenities are maintained with extreme care.
Highlights and amenities of Primordial House
Type of apartments: N/A
Area per apartment: N/A
Number of apartments: N/A
Address : Grand Paradi Apartment C, Babulnath, Kemps Corner, Malabar Hill, Mumbai, Maharashtra 400006
Things to do in Kemps Corner, Mumbai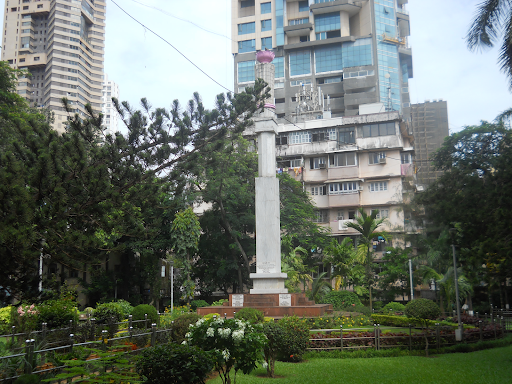 1. Waste an evening driven by culinary cravings
Kemps corner is home to a whole bunch of wonderful, unique restaurants and cafes. Buddha bawls for pan Asian cuisine, China Garden for various genres of Chinese food, and the plate & pint restaurant for a wonderful cafe experience can be accessed in kemps corner. In addition to that, the restaurants in this posh residential sector are also poised to serve perfection in every preparation.
2. Experience an amazing curation of baked food
Kemps corner is home to bakeries that are operating for a long time and are known for serving amazingly optimized food. Cakes and bakes, The Bakerie – The Shalimar Hotel, the bakehouse, are the most prominent destination for cake and dessert lovers and quench the thirst for comfort food.
3. Embark on a journey of enlightenment
Kemps corner is home to the crossword bookstore. The store is the most resourceful in town and is surviving with grace in the age of PDFs and audiobooks. The environment is peaceful and silence is encouraged on the premises. A reader can easily buy books and even read them at the store. And the experience is enhanced by a welcoming team of staff eager to help you out with every last bit of knowledge they possess.
4. Be a part of history
August Kranti Maidan is located just southwest of kemps corner. From this historical ground mahatma, Gandhi launched the legendary quit India movement. And the subsequent sociopolitical upheaval shook the British empire and installed an everlasting fear of non-violent Indian protests. Today the ground is dedicated o cricket and football facilities and is a refuge for peace-loving locals.
5. Visit Native shoes and buy perfection in footwear
Native shoes are all about ergonomics and being an eco-friendly producer of footwear. In kemps corner, one can visit their store and get a pair of shoes that might change their lives. Furthermore, the company is keen on producing recyclable products so that they can be used even after one owner discards the same. In kemps corner, one can get a hold of the pride of owning such a product.
Places to visit in Kemps Corner, Mumbai
1. Sweetish House Mafia
The sweetish house mafia is an establishment proud of its cookies. And the pride is not at all unfounded. They have a wide variety of cookies, cakes and brownies on offer and have been a popular destination for a long time now. The bakery supports takeaway and dine-in. The environment is calm and extremely family-friendly. Popular offerings include Nutella Sea Salt Cookies, Cookie Boxes, Cookies, and a wonderful curation of shakes.
Address : The New Mahalakshmi Silk Mill Premises, Mathuradas Mill Compound, Unit No 1, near NM Joshi Marg, Lower Parel, Mumbai, Maharashtra 400011
2. Shiv Sagar
Shiv Sagar is a restaurant known for its amazing atmosphere. And food that matches the ambience in terms of quality and exquisiteness. The offerings are diverse and include north Indian, south Indian and Chinese, fast food, Mexican food, beverages and wonderfully prepared desserts. The most popular dishes offered by Shiv Sagar are Gadbad Ice Cream, Veg Kolhapuri, Fruit Juices, Paw Bhaji, Chola Bhatura, Butter Paneer, Sambhar, Idli, Pav Bhaji, and Nachos.
Address : Kemp's corner, Marshal Apartments, Kemps Corner, Tardeo, Mumbai, Maharashtra 400036
3. Gustoso
Gustoso is the premiere establishment for Italian and Mediterranean cuisine in Kemps Corner. The restaurant concentrates on producing authentic tastes optimized through a lengthy and arduous operational existence. The interior decor follows a theme that compliments the servings on plates with extreme precision. And the service is extremely aligned with customer needs and is catered to by a friendly team of staff.
Address : Plot 109 Kwality House August Kranti Marg, Bridge, below Kemps Corner, Grant Road, Mumbai, Maharashtra 400036
4. Fyor
Fyor is a shoe and bag store for women. They project themselves as a dedicated organization that caters to various feminine fashion needs. The offerings are extremely premium in terms of build and functionality. They offer a wide range of heels sneakers and even sleepers along with all kinds of handbags and evening bags. Authentic pieces of art are produced with great care and the interests of the future owners in mind.
Address : Cusrow Baug, Shop No. 21, Colaba Causeway, Colaba, Mumbai, Maharashtra 400039
FAQs about Kemps Corner, Bangalore
What is the distance from Kemps Corner to the airport?
Kemps Corner is 26.3 miles away from the Chhatrapati Shivaji Maharaj international airport. And the same typically takes around 45 mins via the western express highway.
What are the best hospitals in Kemps Corner?
Asian Cancer Institute & ACI Cumballa Hill Hospital, Healthspring, healing hands and Nava Jeevan clinics are the best hospitals and clinics in kemps corner.
What are the best schools in Kemps Corner?
Shalom International, shining stars, little more preschool, Ryan Global school and little stars English school are the best academic entities in kemps corner.
What are the best gyms in Kemps Corner?
Cult Tardeo and mauled fitness are the best gyms located in kemps corner.
Which are the parks in Kemps Corner?
Brihanmumbai Mahanagar Palika Udyan, Children's Playground, and Priyadarshini Park are the best parks in kemps Corner.
What is the best place in Kemps Corner to hang out on weekends?
Kemps Corner has not a shortage of recreational destinations. But nothing can compare to a good time spent with family near the hanging gardens in Shimla Nagar!