Kengeri is a suburb in Bangalore city. It is located on the western corridor along Mysore Road, bordered by Nagarbhavi to the north and Rajarajeshwari Nagar to the east.
The name Kengeri comes from the Kannada words Tengu coconut and Keri meaning place. The place is still surrounded by Coconut farms even though It is a fast-developing locality with upcoming infrastructure upgrades such as the ongoing phase 2 metro.
Kengeri is a very peaceful locality and well connected with the other parts of the city.It is close to many employment hubs like Global Village Tech Park, T M Tech Park that is within 5km.
Wondering which society your future home might be here in Kengeri? Where can you find good food, a school for your kids or even spaces where you could relax? Read on to find out!
List of top gated communities in Kengeri, Bangalore
1. Uniworth Tranquil, Kengeri
Come home to Uniworth Tranquil Villas. It offers multiple facilities such as Gymnasium, RO Water System, Power Backup. For families with kids, there is a Children's Play Area nearby apart from the Swimming Pool, Sports Area.
If you are passionate about sports, you will enjoy the facilities such as Cycling & Jogging Track, Golf Course. There is 24×7 Security. These amenities make this property totally aspirational.
Highlights and Amenities in Uniworth Tranquil
Type of apartments: 3BHK
Area per apartment: 2540 sq.ft.
No of flats:
2. Vaastu Greens, Kengeri
Vaastu Greens in Kengeri is a residential project by Vaastu Structure Builders. Vaastu Greens offers apartments with a perfect combination of contemporary architecture and features to provide comfortable living. The landscape, amenities, and other facilities makes for an excellent lifestyle.
Vaastu Greens offers facilities such as Gymnasium and Lift. It also has amenities like a Lawn tennis court, Community hall, Car parking. And to add, the project is Vastu compliant.
Highlights and Amenities in Vaastu Greens
Type of apartments: 1,2,3,4BHK
Area per apartment: 48.77 Sq. mt and 148.64 Sq. mt
No of flats: 185 units
3. Linea Sunflower, Kengeri
Linea Sunflower is a residential project from Linea Properties. The property offers all lifestyle facilities that make for a comfortable living. Linea Sunflower is a perfect blend of beautiful planning and boastful execution.
Linea Sunflower has a Swimming Pool, Gymnasium, Landscaped Garden, Cycling & Jogging Track and Rainwater Harvesting. Restaurants, banks, hospitals, ATMs and schools are all within the vicinity, making everyday life easy.
Highlights and Amenities in Linea Sunflower
Type of apartments: 1,2,3 BHK
Area per apartment: 810sq.ft -1509 sq.ft
No of flats:
4. OSNC Nandini Springfield, Kengeri
OSNC Nandini is a well situated complex. Located near Kengeri in Nice Ring Road it is very well connected with the rest of the city.
OSNC Nandini Springfield has a Landscaped Garden, Power Backup, Cycling & Jogging Track, Gymnasium and Swimming Pool. Restaurants, banks, hospitals, ATMs and schools are all within the vicinity, making everyday life easy. Kengeri is also well-connected by public transport with other parts of Nice Ring Road.
Highlights and Amenities in OSNC Nandini Springfield
Type of apartments: 2,3 BHK
Area per apartment: 963sq.ft.- 1400sq.ft.
No of flats:
5. Sai Siri Heritage, Kengeri
Come live in Sai Siri Heritage because it is just what you would want your home to be. The spacious Apartment at Siri Heritage comes with many modern amenities including Landscaped Garden, Power Backup, Cycling & Jogging Track, Swimming Pool and Lift.
Kengeri is well-connected to other parts of the city by road, which passes through the heart of this suburb. Prominent shopping malls, movie theaters, schools, and hospitals are present in proximity to this residential project.
Highlights and Amenities in Sai Siri Heritage
Type of apartments: 2,3 BHK
Area per apartment:1015 sq.ft-1565 sq.ft.
No of flats:
Things to do in Kengeri, Bangalore
1. Look for tranquility at a temple
Kengari has various temples around the locality. It is a much loved aspect of this locality. If you feel battered by the daily rage of everyday living, set out for a tranquil experience at any of the temples around.
2. Take a yoga Class to relax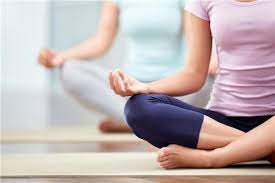 Birla Vaidyashala Ayurvedic Medispa is the place you are looking for if you want to unwind and spend time relaxing your muscles. Get away from the hustle and bustle of the city and take a yoga class to settle your nerves.
3. Go restaurant hopping
Kengei has some brilliant restaurants you would definitely want to check out. Be it vegetarian or non-vegetarian food that you might be craving, there are enough opinions for both. Some of the places to look out for are- Hotel Kadamba Veg, Hotel Cafe Lounge, Chalukya Restobar, Ginger Lake View.
4. Find cheap clothes at a Factory outlet
Arvind factory outlet is a It's the go-to store for bargain hunters and those looking to score high-end brands at discounted prices. The outlet is like a godown of sorts filled with stacks and racks of apparel for men and women.
Places to visit in Kengeri, Bangalore
1. Panchamukhi Ganesha Temple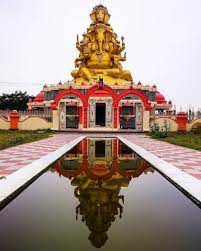 Panchamukhi Ganesh temple is dedicated to Lord Ganesha. The specialty with the deity here is that it has 5 faces, each facing a different direction. The excellent sculptured temple stands with a gopuram of 30 feet from ground level coated with gold color.
2. Sulikere
As an alias, this little reservoir south of Kengeri is called Shanti Sagara. It's just that – peace for body and mind, lovely sunset during summer months, you can even pack a picnic and visit a devi temple on the banks if interested.
3. Kavade Toyhive
Head on over to this traditional games store for nostalgic games and an afternoon full of wonder. Kavade (pronounced ka-va-day) ToyHive has been around since 2009 and is named after the Kannada word for cowrie-shells, which are often used in a traditional game of Chowkabaara. Games at Kavade aren't really available anywhere else.
4. Shri Jananakshi Rajarajeshwari Temple
Shri Jananakshi Raja Rajeshwari Temple is an Intricate Hindu temple with colorful idols, ornate entrance gateways & life-like animal sculptures. It's a joyous place to spend a day in. Peace and quiet blends beautifully with awe and wonder here in this place of worship.
FAQs about Kengeri, Bangalore
What are some of the schools in Kengeri?
Kengeri is surrounded by schools such as BGS Public School, Priyadarshini Vidya Kendra, Carmel Public School, etc. Some renowned colleges like RV College of Engineering, Don Bosco Institute of Technology, among others are in the vicinity.
Are there any hospitals around Kengeri?
In terms of medical infrastructure, the locality is well served by Shreya Hospital, HK Hospital, etc.
Which are the malls in Kengeri?
BDA Commercial Complex, Gopalan Arcade Mall, etc. are some of the shopping malls within 6km.
Which are the highways running through Kengeri?
Kengeri is well-connected to other parts of Bangalore via Outer Ring Road, Nice Road, Mysore Road, NH 44, and NH 48.
Which is the closest metro station from Kengeri?
The locality is tremendously benefitted from metro connectivity through the purple line station. The ongoing phase 2 metro extension along the Mysore road terminal will also boost connectivity.
How far is the nearest airport?
Kempegowda International Airport is 56km away and can be reached via NH44.