Marine Lines is a fancy residential area with exclusive commercial establishments. You'll find the best apartments, homes, restaurants and pubs in this area. There are art galleries and auditoriums around. And the world-famous Wankhede Stadium which hosts international cricket matches is in the vicinity.
It is an area rich in culture and history, with many old Irani cafes that serve great food with wonderful helpings of nostalgia. The famous Marine Drive promenade is located here – it is a great place to go for a walk or a run while viewing the incredible Queens Necklace and the Arabian Sea.
Do you want to move to Marine Lines? If you are looking to rent or buy a home here, below are the best societies that you could choose from. Also, read about all there is to do and places to see in Marine Lines.
List of top gated communities in Marine Lines, Mumbai
1. Vibrant Bayvue, Marine Lines
Being in South Bombay usually means making do with less space. Well, it's not so at Vibrant Bayvue. The building's 28 flats have access to a clubhouse, a landscaped garden, even an ATM. What's more is that you get all this while being pretty close to the railway station and shopping areas. The apartments are, however, on the smaller side.
Highlights and amenities of Vibrant Bayvue
Type of apartment: 1 BHK, 1.5 BHK, 2 BHK, 3 BHK
Area of apartment: 358 sq ft to 928 sq ft
2. Earth Baug, Marine Lines
Located on the busy Princess Street, Earth Baug contains 1 RK, 1 BHK and 2 BHK homes that are reasonably sized. It also has a children's play area and good security features. Location wise, this is excellent as it is close to the famous Crawford Market, St Xavier's College and many other South Bombay landmarks.
Highlights and amenities of Earth Baug
Type of apartment: 1 BHK, 1 RK, 2 BHK
Area of apartment: 595 sq ft to 815 sq ft
3. Andaz Simandhar, Marine Lines
A project completed in 2017, Andaz Simandhar is located in Bhuleshwar, one of Mumbai's oldest markets. The building doesn't offer much in the way of amenities, but the apartments are spacious. The building has 27 apartments, with two on each floor.
Highlights and amenities of Andaz Simandhar
Type of apartment: 3 BHK
Area of apartment: 1536 sq ft
4. One Marina, Marine Lines
In most cases, the big gated community phenomenon is a north Mumbai thing. This one is an exception, so you get the best of both worlds. One Marina has 272 flats with a gym, infinity pool, play area, spiritual zone and much more. The apartments are also large and available in 4 BHK, too. And then there's the fact that it's literally in town.
Highlights and amenities of One Marina
Type of apartment: 2 BHK, 3 BHK, 4 BHK
Area of apartment: 868 sq ft to 1420 sq ft
5. Necklace View Apartments, Marine Lines
Incredible views of the Arabian Sea? Check. A sprawling duplex in the heart of the city? Check. Need a private terrace as well? It can be arranged. Life at Necklace View Apartments, as you can see, is one of luxury available only to a few. It doesn't get much more South Bombay than this.
Highlights and amenities of Necklace View Apartments
Type of apartment: 3 BHK
Area of apartment: 1200 sq ft to 3100 sq ft
Things to do in Marine Lines, Mumbai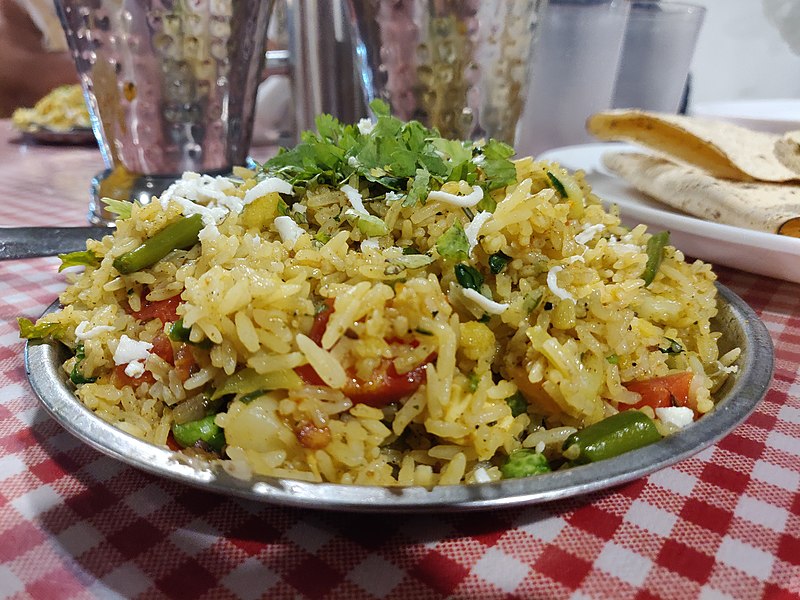 1. Take a walk on Marine Drive
From Nariman Point to Malabar Hill lies the beautiful Marine Drive Promenade. Here you can take a leisurely walk, a brisk job, a cycle ride or even drive and enjoy the cool sea breeze while marveling at Mumbai's skyline.
2. Enjoys vegetarian delights
At B Bhagat Tarachand you can gorge on amazing vegetarian dishes and sweets like dal khichdi, moong daal halwa, rabdi, gulab jamun, paneer peshavari, chapati, veg pulav and more. This place is always busy which is a testament to their quality and consistency.
3. Try Parsi fare at Sassanian
This old-school restaurant serves up tempting Parsi food and bakery products. It's small in size but big on taste, especially if you crave some authentic bawa delights. The prices are low to reasonable so you can stock up on snacks for your pantry while there as well.
4. Eat delicious Indian sweets
At Parsi Dairy Farm, you can sample some amazing Indian sweets. Here, you will be served by polite and efficient staff who are all women. Besides sweets, you can pick up items like ghee and paneer. Carry cash or pay by card as other modes of payment are not accepted as of now.
5. Enjoy some literature
At The People's Free Reading Room and Library, which is opposite Metro Cinemas, you will find books from all genres as well as newspapers and magazines dating way back. It's a great place to sit down and have a peaceful read – it has dedicated reading rooms used by students and others just for this. The fees are small so it's a great investment if you live around the area.
Places to visit in Marine Lines, Mumbai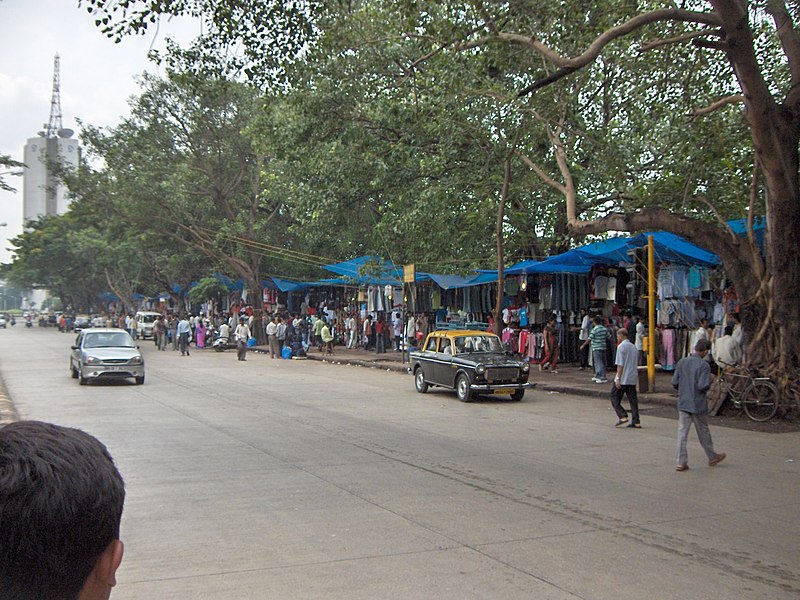 1. Birla Matushri Hall
This is a nice auditorium that hosts ethnic dance and music shows. Located in the heart of the city at Marine Lines, the auditorium has a large capacity and lively interiors. There's also a snack bar if you are looking to get a quick bite during a show.
2. Cafe Metro
Here's a pocket-friendly restaurant with delicious food. Try the Chinese and Moghlai items and their snacks. The chicken lollipop, tandoori and butter chicken will satiate the cravings for all non-vegetarians. Their bread pudding is silky smooth and delicious.
3. Gat'Oh
If you are in the mood for dessert there is no better place than Gat'Oh in Marine Lines. Here you can try fabulous French desserts and coffee. The eclairs, croissants, orange almond cake and tarts are heavenly. The cheesecake and coffee are worth having as well. They also home deliver if you need a cake or dessert for special occasions.
4. Fashion Street
Every shopaholic's dream, Fashion Street has a multitude of clothes shops and stalls. Here you will finr everything from western and Indian apparel to handbags, shoes, jewellery and other goodies. The best part is that all of these items come at very reasonable prices – if you bargain, of course!
5. Warp 'N' Weft
Warp 'N' Weft is an exclusive store in Marine Lines where you can buy gorgeous traditional saris. These pieces are works of art and they are pricey as well. From traditional designs to modern prints, Warp 'N' Weft will amaze you with its aesthetic style. It's no wonder it's such a celebrity favourite.
6. Kyani & Co.
This iconic Parsi joint is a legend in Marine Lines. Go here to eat the famous kheema pav, which is spiced perfectly and their yummy bakery items. From the cute setup to the polite staff and, of course, the mouth-watering food, nothing quite sums up the history of Marine Lines like Kyani & Co.
FAQs about Marine Lines, Mumbai
What is the distance from Marine Lines to the Mumbai International Airport?
The travel distance or driving distance between Marine Lines and Chhatrapati Shivaji Maharaj International Airport is 26.6 kilometres via the Western Express Highway.
What is the nearest bus station from Marine Lines?
Marine Lines has several bus stops that take passengers to all parts of Mumbai.
Is there any metro station in Marine Lines?
There is no metro station in Marine Lines as of now.
What is the best place in Marine Lines to hang out on weekends?
Take a walk on Marine Drive and enjoy the fresh sea breeze and beautiful view of the sea. Or go to a Parsi bakery like Sassanian or Kyani & Co. for an authentic Parsi breakfast. If you love to shop, browse through the hundreds of stores and stalls on Fashion Street.
How to reach Marine Lines from Mumbai airport?
The quickest way to get from Mumbai International Airport to Marine Lines is by taxi which costs around ₹300 to ₹600 and takes around 45 minutes to more than an hour, depending on the traffic and timing. There are also buses available from the airport to Marine Lines.
Is Marine Lines a posh area?
Marine Lines is a very posh area in South Mumbai. It houses some of the grandest homes in the city. There are great restaurants, commercial establishments, hospitals and schools all in this locality.
Is Marine Lines safe to stay in?
Yes, Marine Lines is a safe to live in. It is an upmarket residential area and most buildings will have some form of security. There are many good commercial establishments here as well.
What are the best hospitals in Marine Lines?
The hospitals in Marine Lines include Bombay Hospital & Medical Research Centre, Gokuldas Tejpal Hospital, Queen Chamber Clinic, Dr Saibai's Maternity Hospital, BOMBAY HOSPITAL NEUROLOGY CENTRE and Kidney Foundation Hospital.
What are the best schools in Marine Lines?
Some schools in Marine Lines are Our Lady Of Dolours High School, St. Xavier's Boys' Academy, Little Flower Of Jesus High School, Shakuntala Kantilal Ishwarlal Jain High School, THE BLOSSOMS S.T.ENGLISH HIGH SCHOOL, Bai B.S. Bengallee Girls' High School, HVB Global Academy, Bombay International School (Junior) and Barretto High School.
Which are the parks in Marine Lines?
There are a few nice parks in Marine Lines, such as BMC Shri Bhagwandas Todi Children Park, Navjeevan Wadi Park, Marine Drive Jogging Track, Marine Lines Kabutar Khana and Sassanian Ground, Azad Maidan.
What are the best gyms in Marine Lines?
Some of the best gyms in Marine Lines are Shiva's Gymnasium, Style Gym, Body Art, Melt, Moms.Fit, Blaze Fitness Academy, Physio Active Pro Fitness Gym, Gati Fitness Garage, Studio 1 Life – by Rebant and The Green Fitness.
What are the police stations in Marine Lines?
The Marine Drive Police Station is on Dinshaw Vaccha Road, Behind Yashodhan Bldg. In front of C.C.I. Club. The contact number is 022 2288 0267.