Mukherjee Nagar, Popularly Known for SSC CGL Preparation, is a place in northern Delhi. It is located near the GTB Nagar metro station on the Yellow line. It is also known as Kingsway Camp. The place is a prominent commercial location for hundreds of private institutions that provide coaching for UPSC and SSC entrance exams. It is considered one of the two hubs of coaching institutes in Delhi, the other being in Rajendra Nagar, Delhi. Unlike other big players in the industry of educational coaching in India, which prepare students for admission in institutes for higher education, most institutes in Mukherjee Nagar are government job oriented.
List of top gated communities in Mukherjee Nagar, Delhi
1. The Amaryllis, Mukherjee Nagar
The Amaryllis is spread across 40 acres of luxury living in Central Delhi. Society is being constructed on a very large scale and has now been completed. This society is located at one of the most iconic high-rise residential development in this part of Delhi and is very strategically located from various key places in Central Delhi. The architects have conceptualized offering a luxury lifestyle matched to international standards, with the latest amenities and facilities that one can think of. It's a gated community with a multi-tier security system to ensure complete safety for the residents. The apartments are offered in various sizes to suit the requirements of most people.
Highlights and Amenities in The Amaryllis
Type of apartments: 2, 3, 4, and 5 BHK
Area per apartment: 1252, 1901, 3740, and 5402 sq ft.
No of flats: 2500
2. Sarvottam Shree, Mukherjee Nagar
Sarvottam Shree is a residential society that has a lot to contribute to the urban style of living. It is specially designed to suit the current needs of a modern family and lead a stress-free life. The architectural aesthetics give residents an opportunity to enjoy the bliss of nature and serenity in a comfortable seamless manner and smooth ambiance where serenity and calmness lie in their best position. The property presents a perfect unison in conferring such amenities which plays a crucial role in enhancing the aesthetical beauty of the apartments.
Highlights and Amenities in Sarvottam Shree
Type of apartments: 2, 3, and 4 BHK
Area per apartment: 1150, 1995, and 2195 sq ft.
No of flats: 1256
3. Magnum Oasis Green, Mukherjee Nagar
Oasis Green is a one-of-a-kind residential project located in one of the poshest areas of New Delhi. Away from the city buzz, these heavenly abode allows you to live in peace. The grand entrance at the Gates is decorated with manicured gardens that give you a welcome feeling when you enter the society. Adorned with modern amenities, these lavish homes exude an elite aura in every corner. Natural Lighting and spaciousness are the key features of these apartments.
Highlights and Amenities in Magnum Oasis Green
Type of apartments: 2, 3, and 4 BHK
Area per apartment: 633, 864, and 1187 sq ft.
No of flats: 396
4. SVP Gulmohur Greens, Mukherjee Nagar
Gulmohur Garden is a luxurious residential project, perfectly clubbed with all modern technology and ultra-modern amenities. The project is located in lush green surroundings and pollution-free environment to provide a peaceful ambience to its residents. It provides you tranquillity and peace of mind with a safe and secure environment. The project provides you with high-class designs, modern architectural concepts, and sleek designs. Gulmohur Garden is designed keeping in mind comfortable and luxurious living allowing you to appreciate all its impeccable and thoughtful details.
Highlights and Amenities in SVP Gulmohur Greens
Type of apartments: 2, 3, 3.5, and 4 BHK
Area per apartment:950, 1370, 1600, 2254 sq ft.
No of flats: 1172
Things to do in Mukherjee Nagar, Delhi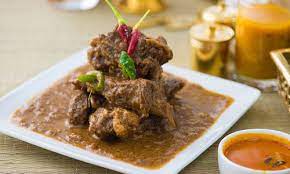 1. Get a quick bite at Yummy Adda
Yummy Adda is one of the most famous Mukherjee Nagar. Yummy Adda is famous for North Indian cuisine, Mughlai, and Chinese. There are varieties of starters like Chicken Kebab, Lollipop, Chicken Roast, Chicken Pepper Dry, and Lemon Chicken Boneless. If you are a Biriyani lover, you will definitely like this place. Some of the items are Chicken Boneless Biriyani, Chicken 65 Biriyani, Egg Biriyani, and much more.
2. Eat mouth-watery rolls at Rollacious
Are you a person who likes to have a tasty roll after work? Grab a healthy roll at Rollacious. These rolls are one of a kind. They are loaded, delicious, and make your mouth water then you're gonna love Rollacious! This roll walla serves a mouth-watering roll that will just leave you asking for more! Their Achari Paneer Roll and Mutton Malai Roll are something you cannot miss out on. Have these mouth-watering rolls today.
3. Eat Sandwiches at Tidbit
Do you like to have sandwiches? When you are done with your day be it at your college or your office you can go to Tidbit and have a filling sandwich at Tidbit. This can be really rejuvenating.
The cute little cafe tucked away near Batra Cinema – Tidbit, gives you the best therapy, bhukkads. Scamper over for some yummy Stuffed Garlic Bread and BBQ Chicken Burger as you happily slurp on their Coco Berry Shake.
4. The Rhythm Cafe & Restaurant
If you're looking for some desi Chinese khana after those torturous long classes, then the Rythm Cafe & Restaurant is the perfect place for a bite. Treat yourself to the scrumptious Honey Chilli Potato and Chicken Manchurian that the place dishes out. If you like Biriyani this place would be heavenly for you. They have the perfect aromatic Chicken Biryani.
Places to visit in Mukherjee Nagar, Delhi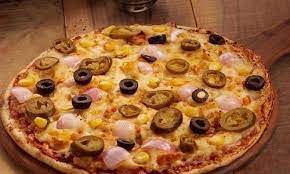 1. Ovenstory Pizza
Are you a Pizza fan? Do you like having a filling and pleasing pizza? Mukherjee Nagar has one of the well-known Pizza places called Ovenstory Pizza. So forget your usual pizza places and head straight to Ovenstory Pizza for your slice of gastronomical delight. Try out the 4 Pepper Meat Masala for a spicy burst of flavors! And since no meal is ever complete without some desserts, you HAVE to try their molten Choco Lava or Red Velvet Cake!
2. Cravers Flavours
Cravers Flavours is yet another go-to place for all the residents of Mukherjee Nagar. They have North Indian, Chinese, and Italian delicacies to suit your taste palate. You should try the noodles they have to offer. The White Sauce Pasta is also something to die Tucked away in Mukherjee Tower Complex, this cafe dishes out some of the yummiest North Indian, Chinese, and Italian delicacies. Don't believe us? Then go try it yourself! You'll defo fall in love with their Butter Chowmien and White Sauce Pasta – they're absolutely delicious!
3. Alpha's Tandoori Chai
You must have seen videos of Tandoori Chai surfacing throughout the internet. Mukherjee Nagar has one of the most famous chai stalls called Alpha's Tandoori Chai. On a daily basis around 400 people head to Alpha's Tandoori Chai to have a taste of the much-hyped (and very intriguing) new fad of this preparation of tea. The process of making a tandoori chai includes heating the kulhad and heating the chai such that it spills over into another kulhad. The process works because of the temperature retention property of all earthen utensils that keeps the original temperature of the beverage intact, regardless of how hot or cold, it is. The making of the tea is interesting to watch, owing to how different this method is from what we've seen before. However, I do believe that if you can't make good tea, the tandoor isn't going to do any magic.
FAQs about Mukherjee Nagar, Delhi
How far is Mukherjee Nagar from the City Centre?
The distance between Delhi City Station and Mukherjee Nagar is 31 kilometers.
What is the distance from Mukherjee Nagar to Airport?
The travel distance or driving distance between Mukherjee Nagar and Delhi Airport is 29 kilometers.
What is the nearest bus station from Mukherjee Nagar?
Mukherjee Nagar bus stand & Mukherjee Nagar Xing bus stand are a few of the bus stops in Mukherjee Nagar.
Is there any metro station in Mukherjee Nagar?
The Guru Tegh Bahadur Nagar station is in Mukherjee Nagar.
What is the best place in Mukherjee Nagar to hangout on weekends?
You can go and explore food with your family at Ovenstory Pizza, Cravers Flavours and Alpha's Tandoori Chai.
How to reach Mukherjee Nagar from Delhi airport?
The quickest way to get from Delhi Airport to Mukherjee Nagar is by taking a metro. You can take a direct metro from the Delhi Airport to Subhash Nagar station and it would cost you just ₹80 to ₹100. Next is through a taxi which costs ₹300 – ₹350 and takes 1 hr 15 min. The last way to get from Delhi Airport to Mukherjee Nagar is by bus which costs ₹150 – ₹250 and takes 1 hr 15 min.