Powai is an upmarket residential area in Mumbai that has witnessed a boom in the demand for real estate in the last few decades. Known for its beautiful lake (Powai Lake) and the equally impressive Hiranandani Complex, Powai is a much sought-after area to live and even work in.
The neighbourhood has great infrastructure, with wide roads and well-kept gardens, as well as all the other essential civic amenities you need. It has some great restaurants and pubs, stores, schools and hospitals. Here you will find renowned educational institutions such as IIT Bombay, Bombay Scottish and Podar International School. Galleria Shopping Mall and R City Mall are just a short drive away if you love shopping.
Are you thinking about moving to Powai? We've listed out some of the best gated communities in Powai as well as things to do and places to go in the area.
List of top gated communities in Powai, Mumbai
1. Shapoorji Pallonji Vicinia, Powai
Being among the top builders of large projects, this Shapoorji Pallonji development is unsurprisingly large, well maintained and also premium. Every apartment, which goes up to a generous 1300+ sq ft, has a deck area and imported marble in all rooms. The complex also has every amenity, including a basketball court, fibre connectivity and even a guesthouse.
Highlights and amenities of Shapoorji Pallonji Vicinia
Area of apartment: 671 sq ft to 1645 sq ft
Size of apartment: 2 BHK, 3 BHK & 3.5 BHK
2. Subha Heritage, Powai
Subha Heritage is a smaller building that's in the heart of Powai, near Hiranandani Gardens. The building is within walking distance of IIT Bombay and The Grandeur. Though small, Subha Heritage does have a gym and a compound. All the flats in it are vastu compliant and fitted with piped gas and fire safety infrastructure.
Highlights and amenities of Subha Heritage
Area of apartment: 468 sq ft to 1025 sq ft
Size of apartment: 1 BHK, 2 BHK & 3 BHK
3. Hiranandani Zen Maple, Powai
Unlike many other 1 BHK apartments, Hiranandani Zen Maple's are large at 625 sq ft. The building is also conveniently located near Forest Park, Kick For All and many top schools in the area. The interiors of all the apartments in Zen Maple have marble flooring, thick walls and the building has a swimming pool and clubhouse.
Highlights and amenities of Hiranandani Zen Maple
Area of apartment: 625 sq ft
Size of apartment: 1 BHK
4. Sumer Life Casa, Powai
A tall, one-tower gated community in the new start-up hotspot of Powai, Sumer Life Casa has a play area and a gym, too. The flats are small, at just 315 sq ft, with melamine doors and granite counters, anti skid flooring in bathrooms and other top-notch interiors.
Highlights and amenities of Sumer Life Casa
Area of apartment: 315 sq ft
Size of apartment: 1 BHK
5. L&T Emerald Isle, Powai
Spacious apartments with lots of amenities including a jacuzzi and snooker table. That's L&T Emerald Isle. All the apartments therein have upscale interiors such as modular kitchen and geysers pre-installed. The building is also in a very residential area, yet remains close to the commercial areas where all the IT companies (including L&T) are located.
Highlights and amenities of L&T Emerald Isle
Area of apartment: 583 sq ft to 1613 sq ft
Size of apartment: 2 BHK, 3 BHK & 4 BHK
Things to do in Powai, Mumbai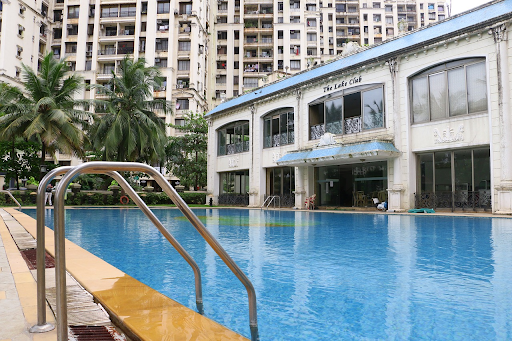 1. Chef it up
If you are a budding chef, Culinary Craft can help you hone your cooking and baking skills. You can do non-certified and government-certified courses here. It's a great way to get hands on practice for complex recipes. Here you can learn all the theory and practical knowledge required to make restuarant worthy food.
2. Enjoy a day with family in nature
M.C.G.M. Nirvana Park, also known as Powai's Nirvana Park is shaded with beautiful trees and dotted with stunning koi ponds. There is a treehouse and playground for kids to enjoy. It's the ideal destination to head to with the whole family.
3. Have a dinner date
Breeze Lounge is a great spot for a dinner date. Here you can enjoy delicious Mediterranean fast food and there is even a full bar if you like having a cocktail or two. The place overlooks Powai Lake. Must-order items at Breeze Lounge include the pizza and hummus platters.
4. Explore premium residential options
At Hiranandani Complex, you will find the best bungalows, condominiums and penthouses Powai has to offer. If you are looking to rent or buy a house in a posh locality in Powai, Hiranandani Complex is where you will most likely find the your ideal home.
5. Buy Indian handicrafts
At Maati Crafts you can find a host of traditionally made items made by artisans from all over India. Here you can pick up gorgeous kurtis and dresses, bags and jewellery, as well as home decor products from around the country.
Places to visit in Powai, Mumbai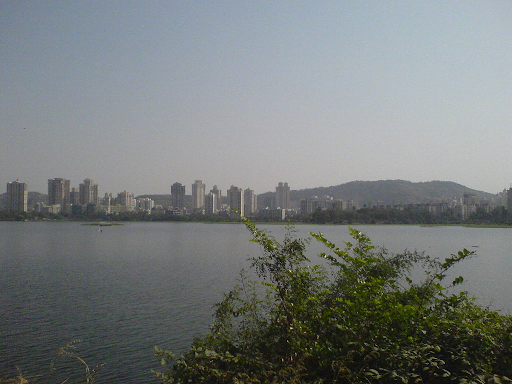 1. Galleria
This huge shopping complex will amaze you with its range and variety. At Galleria in Powai, you can find almost anything you are looking for – western and ethnic wear, sportwear, shoes and more. There are also plenty of restaurants within the two food courts to satisfy your food cravings once you are done with your shopping.
2. Powai Lake
This artificial lake in Powai Lake is a beautiful place to go for a walk, run or even cycle around. Head here early in the morning or late in the evening to avoid the crowds. Watching the sunrise in the morning is worth waking up early for.
3. Hakone Entertainment Centre
This is a fun-filled place to spend time with family or friends. There are many games and entertaining activities for kids here, as well as food options. The best part is that all these are reasonably priced. Choose from go karting karting, paintball, the trampoline park and much more.
4. Powai Gardens
Powai Gardens is a peaceful space filled with greenery and a lovely view of the lakeside. Located on Saki Vihar Road, this calm spot in the busy city is a haven for those looking for a quiet few hours. There are plenty of benches to sit and relax on and a nice track to walk on.
5. Vasundhara – The World Of Books
Serious bookworms will love this store with its various translations of Indian and international writers and poets. You will find English and Hindi translations here and it's the perfect place to spend a few hours browsing through Hindi authors like Premchand and Rajendra Yadav, Marathi authors such as Binda Karandikar and Namdev Dhasal, as well as regional authors.
6. Suriti – The Culture Shop
Go here for ethnic accessories and decor for your home. From furnishing to home decor accents, this store does not disappoint. You can find idols in all sizes, clocks and paintings – perfect for housewarming gifts. There is also a great jewellery section filled with beautiful ethnic earrings and necklaces, and a collection of handmade bags by Indian artisans.
FAQs about Powai, Mumbai
What is the distance from Powai to the Mumbai International Airport?
The travel distance or driving distance between Powai and Chhatrapati Shivaji Maharaj International Airport is 5.3 kilometres via Sir Mathuradas Vasanji Rd.
What is the nearest bus station from Powai?
The main bus depot in Powai is in the MHADA Colony within Jalvayu Vihar. There are also bus stops across the suburb offering connectivity to all parts of Mumbai.
Is there any metro station in Powai?
The metro stations in Powai are currently under construction. Once ready, they will form part of Line 6, which will run from Lokhandwala all the way to Vikhroli, with Powai Lake and IIT Powai as stops along the way.
What is the best place in Powai to hang out on weekends?
If you are hanging out in Powai on the weekends, you can take a walk around Powai Lake, which is beautiful at sunset. Head to Breeze Lounge for drinks and dinner or go do some shopping and have a snack at Galleria, Powai's large shopping complex.
How to reach Powai from Mumbai airport?
The quickest way to get from Mumbai International Airport to Powai is by taxi or rickshaw which costs ₹300 to ₹450 and takes 40 to 60 minutes depending on traffic. There are also buses available from the airport to Powai.
Is Powai a posh area?
Powai is a posh residential area with many options for those looking to rent or buy an apartment. At Hiranandani Complex, you can find high-end bungalows, condominiums and penthouses. There are also many options in other price points- from luxury buildings to budget flats.There are good shops, restaurants and offices in and around Powai which adds to its appeal.
Is Powai safe to stay in?
Yes, Powai is a safe area to live in. Because there are many offices and stores here, it is relatively busy and safe.
What are the best hospitals in Powai?
The hospitals in Powai include Dr L H Hiranandani Hospital, POWAI POLYCLINIC AND HOSPITAL, Nihal Nursing Home, S. B. Nursing Home & ICU and INDIAN INSTITUTE OF TECHNOLOGY BOMBAY HOSPITAL.
What are the best schools in Powai?
Some schools in Powai are Bombay Scottish School, Podar International School, Powai English High School, S M Shetty School, Hiranandani Foundation School, Nahar International School and Kendriya Vidyalaya IIT Powai.
Which are the parks in Powai?
There are a many great parks in Powai, such as M.C.G.M. Nirvana Park, Forest Park, Deer Park, Children Park Powai Lake, BMC manoranjan park, Nahar Nature Park and Hiranandani Garden.
What are the best gyms in Powai?
Some of the best gyms and fitness studios in Powai are Sweat Box Fitness Hub Powai, Fitencity gym 2, Cult Powai – Raheja Vihar, DNA 360, Reeta's Revive Gym and Fitness Studio, Gold's Gym, Sculptasse® Fitness Studio & Gym, Cult Hiranandani Gardens and X-trim Fitness Lounge.
What are the police stations in Powai?
The Powai Police Station is at DP Rd Number 9, Rambaug, Chandivali, Powai. The contact number is 022 2570 2690.