Prabhadevi is a posh neighbourhood in Mumbai that is a wonderful residential area close to the sea. The locality is relatively small but is well-known for its great properties and the famous Siddhivinayak Temple, which is visited by thousands of tourists each year.
Prabhadevi is close to other vibrant neighbourhoods such as Mahim, Dadar and Worli – and it's a short drive to Bandra via the beautiful Bandra-Worli Sea Link. So there are always things to do and places to go nearby, whether you are looking for a beach, promenade, mall, park or restaurant.
Are you looking to buy or rent property in Prabhadevi? We've listed all the best communities and housing societies to choose from. Also, read on to find out all the things you can do and places you can visit when living in Prabhadevi.
List of top gated communities in Prabhadevi, Mumbai
1. Indiabulls Blu Tower B, Prabhadevi
One of the most talked about constructions in the area, this is the building you see in all the cityscape pictures of Mumbai. With an enviable location near Worli Naka, Indiabulls Blu Tower has 136 apartments with all the amenities, such as clubhouse, indoor games, outdoor games courts, play area and swimming pool. The flats, too, are impressive, stretching to a whopping 3700 sq ft!
Highlights and amenities of Indiabulls Blu Tower B
Area of apartment: 758 sq ft to 3707 sq ft
Size of apartment: 1 RK, 3 BHK, 4 BHK, 5.5 BHK
2. Nandagopal Siddhi Vinayak Grandeur, Prabhadevi
Named after the most famed landmarks in Mumbai, Grandeur has 14 flats and true to its name they are marvelous apartments with high-end fittings. The brand new building doesn't have much in the way of amenities, but the location more than makes up for it. The building is literally behind Siddhi Vinayak Temple.
Highlights and amenities of Nandagopal Siddhi Vinayak Grandeur
Area of apartment: 462 sq ft to 709 sq ft
Size of apartment: 1 BHK, 2BHK
3. Sanghvi Ashish Sea View, Prabhadevi
A seafacing apartment building in plush Prabhadevi, Sanghvi Ashish Sea View is a brand new building with a gym, swimming pool, skating rink and extra large flats. Don't believe us? The 6 bedroom apartments go up to 5000 sq ft. There are 20 apartments in the building.
Highlights and amenities of Sanghvi Ashish Sea View
Area of apartment: 1437 sq ft to 4910 sq ft
Size of apartment: 2 BHK, 3 BHK, 6 BHK
4. Sona Asteria Heights, Prabhadevi
Located close to the heart of Prabhadevi, close to Beau Monde and the Golman Sachs building, the 50 units of Sona Asteria Heights enjoy access to a gym, swimming pool, CCTV and rainwater harvesting. The building also offers an excellent view of the central suburbs, including the entire landscape of South Bombay.
Highlights and amenities of Sona Asteria Heights
Area of apartment: 513 sq ft to 1321 sq ft
Size of apartment: 1 BHK & 2 BHK
5. Venus Keniwadi Annapurna, Prabhadevi
Known as just Keni Wadi, this building was recently redeveloped and is brand new. Located very close to a number of Malwani restaurants, including Chaitanya, as well as the Marathi cultural centres, such as Plaza and Ravindra Natya Mandir, Venus Keniwadi Annapurna is also walking distance from Matunga railway station. An excellent pick if you work in the area or will be taking the train to work.
Highlights and amenities of Venus Keniwadi Annapurna
Area of apartment: 368 sq ft to 809 sq ft
Size of apartment: 1 BHK, 2 BHK & 3 BHK
Things to do in Prabhadevi, Mumbai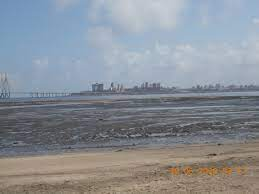 1. Take a walk on the beach
Prabhadevi Beach is a great place to take an evening walk. The sand and sea make for a relaxing time. It is located close to Siddhivinayak Temple and from here you can clearly see the beautiful Bandra-Worli Sea Link.
2. Have a fun evening out
A short distance away from Prabhadevi in Atria Mall in Worli lies TAP. At this pub, you can have blast with your friends over a few drinks and great food. This place screens live matches and it also has a live band playing at times. The interiors are cosy and comfortable – perfect for hours of hanging out and dancing the night away.
3. Eat authentic Chinese food
Head over to China Valley, with its traditional Chinese restaurant decor in red, for a delicious meal. This is the perfect place to go to with family if you love Chinese food. The staff is friendly and knowledgeable, the food is packed with flavour and the ambiance is calm.
4. Have pizza night
Viking Pizza in Prabhadevi gets rave reviews for its thin-crust pies. With interesting options such as Popeye Pizza (spinach, onion and feta) and Bombay Pizza (onion and capsicum), Viking Pizza isn't afraid to experiment. Even so, the combinations are simply delicious and their technique is spot on.
5. Feel good, naturally
At Birla Ayurved you can treat yourself to an ayurvedic makeover to help enhance your mind and body health. Herbal products are used here under the supervision of an Ayurveda specialist who recommends procedures to improve your well-being. Try the Ayurvedic treatments to feel relaxed and rejuvenated.
6. Have a cold one
Ice cream, that is. Koldplay Ice Creams is an ice cream parlour that serves up some intense chocolate treats. It's a tiny place but the flavours and toppings are delicious and the service is fast. A great place to go to with kids after dinner on the weekend.
7. Get sporty
Head to Shivaji Park (Chhatrapati Shivaji Maharaj Park) in Dadar to play or watch some sports. This park, spanning 113,000 square metres, is the largest park in Mumbai. There are several cricket grounds within, as well as a tennis court and football pitch. It's also lovely to just walk about.
Places to visit in Prabhadevi, Mumbai
1. Sarangaa Restaurant
Residents of Prabhadevi swear by this restaurant that serves mouth-watering Malvani thalis. Meat lovers must try the mutton thali which comes with wade or bhakris, mutton sukha, mutton gravy, rice, salad and solkadi. If you love seafood, the rawas thali is amazing with crisp fried rawas, fish curry, wade, salad and solkadhi. Chicken dishes such as the chicken chili dry and chicken sukha are also delicious.
2. Chai Pe Charcha
Before you head out to the office or after a long day at work, Chai Pe Charcha can give you the pick-me-up you crave with their piping hot drinks. This cosy spot serves amazing ginger chai as well as other varieties of tea. Their cold coffee is also worth a try, as are the snacks like vada pav, batata bhaji and sandwiches. It is open everyday of the week from 8am to midnight.
3. Modakam
A modest but bustling restaurant that serves up wonderful Maharashtrian and North Indian food, Modakam is where Mumbaikars come to relish the taste of their home cuisine.
Try the ukdiche modak, kothimbir wadi, chakli and misal here. Heartier meals like the dosa and pavbhaji are also great. They are known for their steamed modaks.
4. Siddhivinayak Ganpati Temple
One of India's richest temples, which you can clearly see by the amount of gold in its architecture. Shree Siddhivinayak Ganapati Mandir is a tribute to Lord Ganesh. Initially built by Laxman Vithu and Deubai Patil in 1801, the temple was renovated to its present form in the 1990s and is one of Mumbai's most popular spiritual destinations.
5. National Book Trust
At National Book Trust you will find an amazing collection of books at great prices. This large bookstore is run by the government to help promote reading in India. It sells books in English, Hindi and other languages. It is a great place to buy children's books.
6. Shashi Coastal Treat
Indult in mouth-watering Konkan food at Shashi Coastal Treat. Try the butter garlic prawns, chicken gassi, neer dosas and surmai fry. This restaurant is peaceful and the food is perfect. The staff is polite and service is quick – which is exactly what you want when you are hungry for scrumptious seafood delights.
FAQs about Prabhadevi, Mumbai
What is the distance from Prabhadevi to the Mumbai International Airport?
The travel distance or driving distance between Prabhadevi and Chhatrapati Shivaji Maharaj International Airport is 15.3 kilometres via Western Express Highway.
What is the nearest bus station from Prabhadevi?
There are also bus stops across the suburb or Prabhadevi offering connectivity to all parts of Mumbai, with the main one situated around Siddhivinayak Temple.
Is there any metro station in Prabhadevi?
Not yet, but there will soon be a metro station in Prabhadevi with the Siddhivinayak Metro Station. It will be the 13th station on the SEEPZ to Colaba line.
What is the best place in Prabhadevi to hang out on weekends?
Prabhadevi has many great restaurants to eat at such as China Valley, Viking Pizza, Modakam and Shashi Coastal Treat. If you want a snack and a cup of tea, Chai Pe Charcha is a nice place for a quick catch up with friends. Go to Siddhivinayak Ganpati Temple to offer prayers and head to Prabhadevi Beach for a walk after. National Book Trust is a gem if you love browsing books in your free time.
How to reach Prabhadevi from Mumbai airport?
The quickest way to get from Mumbai International Airport to Prabhadevi is by taxi which costs ₹300 to ₹450 and takes 45 to 75 minutes depending on traffic. There are also buses and rickshaws available from the airport to Prabhadevi.
Is Prabhadevi a posh area?
Prabhadevi is a great area to live in. There are plenty of options if you are looking to rent or buy a home. From high-end properties to budget flats, you can find something to suit your budget here. There are plenty of stores, restaurants, offices and good schools in and around Prabhadevi.
Is Prabhadevi safe to stay in?
Yes, Prabhadevi is a safe area to live in.
What are the best hospitals in Prabhadevi?
The hospitals in Prabhadevi include Siddhivinayak Healthcare Pvt. Ltd., BMC Hospital, Shreedhar Hospital, Life Care Hospital, Asha Surgical & Maternity Home, Family Welfare Center, Shree Siddhivinayak Nursing Home and Brihanmumbai Mahanagar Palika Hospital.
What are the best schools in Prabhadevi?
Some schools in Prabhadevi are Convent Girls' High School, Montfort Junior College of Arts & Commerce, Little Stars English High School and Kothari Starz Mumbai.
Which are the parks in Prabhadevi?
Some parks in Prabhadevi are Kai. Rajbhau Salvi Manoranjan Udhyan, Dadar Yoga Beach, BMC Garden and Datta Raul Maidan.
What are the best gyms in Prabhadevi?
Some of the best gyms in Prabhadevi are Cult Prabhadevi, Anytime Fitness, Transform Gym, 6262 Fitness, Swami Samartha Gym, Om Dyandeep Krida Mandal Gym, MIDTOWN FITNESS, HanMan Fitness Prabhadevi and V Fit.
What are the police stations in Prabhadevi?
The Prabhadevi Police Chauki is on Old Prabhadevi Road, Prabhadevi. Worli Police Station is nearby at Ganapatrao Kadam Marg, J Palkar Rd, BDD Chawls Worli.