Safdarjung Enclave is a popular residential locality of the capital city, Delhi. It houses many important personalities and NRIs and that is what makes it a prominent location.
Located along the Ring Road, Safdarjung Enclave is indisputably one of the posh localities in South Delhi. Safdarjung Enclave is home to popular restaurants and attracts crowds from all over Delhi.
Safdarjung Enclave has Green Park, Hauz Khas as its neighboring localities. The famous Deer Park of Hauz Khas is also adjacent to the locality. The locality is dominated by horizontal residential development, which consists of premium bungalows and builder floors.
Looking for a home in Safdarjung Enclave? A place that is pleasing, with good connectivity, suitable surroundings, close to schools and hospitals nearby. Here is all the information you require. Read on!
List of top gated communities in Safdarjung Enclave, Delhi
1. Veera Safdarjung Enclave, Safdarjung Enclave
Veera Safdarjung Enclave is a residential society located in Safdarjung Enclave. It is a well-planned project made with a keen eye for details. The apartments in this society all come with smart interiors and well-utilized spaces. Veera Safdarjung Enclave is built in compliance with the rules of Vaastu.
This society comes with huge windows, spacious and airy balconies, ample parking space, 24 hrs security, lift(s), jogging and running track, bar and lounge, outdoor tennis court, laundry service, among other facilities to provide a comfortable and convenient lifestyle to its prospective residents.
Highlights and Amenities in Veera Safdarjung Enclave
Type of apartments: 3, 4 BHK
Area per apartment: 1500- 2700 sq.ft.
2. Israni Homes 4, Safdarjung Enclave
Israni Home 4 is a gated community situated in Safdarjung Enclave.It is a brilliant edifice meant to impress its buyers. It allows its residents to enjoy a comfortable lifestyle with all its convenience. It is designed as such that it has well defined spaces which allow natural flow of air and sunlight into the living space.
Israni Homes 4 is made easy to live in with facilities such a lift(s), internal roads, power backup, landscaping & tree planting, among others. Other than this, Israni Homes 4 also enjoys proximity to all the important public infrastructures which makes for a convenient home.
Highlights and Amenities in Israni Homes 4
Type of apartments: 3 BHK
Area per apartment: 1350 sq.ft.
3. Home Developers, Safdarjung Enclave
Home Developers is a residential project located in Safdarjung Enclave. It is one of the popular projects in this locality. The homes/apartments in this Home developers make for optimum living spaces. They are meticulously designed to impress and accommodate. These homes are thoroughly planned and endowed with necessary amenities like- Lift(s), and 24 hr security.
Necessary public infrastructure like shopping malls, movie theaters, school, and hospitals are located in proximity to this residential project making it all the more desirable and liveable. Additionally, these homes also come in good prices which is almost more than one could ask for.
Highlights and Amenities in Home Developers
Type of apartments: 1, 4 BHK
Area per apartment: 2010-2014 sq.ft.
4. Zen Floors 2, Safdarjung Enclave
Zen Floors 2 is a beautiful gated community developed by Zen Properties located in Safdarjung Enclave. Every little detail in this project has been closely designed and crafted thoughtfully. It is a property that blends comfort and elegance beautifully to deliver homes that provide a modern lifestyle to its prospective residents.
Zen Floors 2 is well equipped with all the latest amenities and facilities required for a comfortable lifestyle. Some of these amenities are- earthquake resistant structure, fire fighting system, lift(s), among others. Zen Floors 2 might just be your next suitable home.
Highlights and Amenities in Zen Floors 2
Type of apartments: 3 BHK
Area per apartment: 1343 sq.ft.
5. Trehan Iris Aavaas
Trehan Iris Aavaas is a residential society located in Safdarjung Enclave. It is a well-crafted building with exteriors and interiors that complement each other well. The apartments in this society are spacious and have large windows which make it well ventilated, airy with ample sunlight in the living space.
There are multiple amenities made available for its residents at Trehan Iris Aavaas such as lift, rainwater harvesting, gymnasium, power backup. Sports enthusiasts will like the cycling & jogging track. There is 24×7 security for complete safety. Other provisions include access to multipurpose room, staff quarters.
Highlights and Amenities in Trehan Iris Aavaas
Type of apartments: 3 BHK
Area per apartment: 1800-2250 sq.ft.
Things to do in Safdarjung Enclave, Delhi
1. Eat to your heart's desire
Safdarjung Enclave is a popular locality for its food joints. There are several places serving various kinds of cuisines. One of the highlights is the variety of Northeastern food places that are available owing to the northeastern crowd that has settled in this locality. Some of the best food places to check out in Safdarjung Enclave are- Kori's, Cultured- Handcrafted Brew & Eatery, Lha Kitchen, Big Fat Pizza, Hornbill, Freedom corer, The Categorical Eat Pham, Tossin Pizza, Drifter's Cafe, The Hungry Monkey, The Piano Man Jazz Club, Mizo Diner, Rajinder Da Dhaba.
2. Shop limited edition sneaker
If sneakers are your thing then you cannot miss out on this place. VegNonVeg is a unique shoe store located in Safdarjung enclave. Sneakerheads are sure to have a field day at this store especially if you are into limited edition pieces that are hard to find. Their collection ranges from brands like Vans to limited edition Adidas, Nike, FILA, and so much more. If you're someone who wouldn't mind spending extra money on limited-edition kicks then you should definitely check out this store.
3. Go on a staycation
Mizpah Delhi is a B&B and cafe in Safdarjung Enclave. It is created in a relaxed modern Anglo-Indian style. This might just be the best place for your next staycation with its elegance of a bygone era. The blues walls, and the natural color palate is very relaxing and calming. Besides being a comfortable B&B, Mizpah Cafe also is one of the only true Anglo Indian cafes in India.The Cafe provides a great place to work from, to hold meetings or to just sit back and read a book in a quiet corner.
4. Shop for affordable trendy fashion pieces
Due to its huge northeastern crowd, Safdarjung Enclave has a refreshing fashion quotient. It has various little lanes and stores that have the best collections of clothing, accessories and footwear. Hing & Hing is a lovely little store in Humayunpur that stocks dresses, bell-bottoms, denim jackets, boots and all kinds of wardrobe essentials. Stoiringh is another place that has a beautiful collection of fashion clothing, along with makeup, footwear and bags to match them.
Serene Studio, Humayupur, is yet another place that should be on your list for pretty pieces.
5. Get groceries
Grocery shopping is essential and so much fun. More so when you can pick wasabi tubes, sushi mats and kimchi salad by the kilo. BG Food Mart in Safdarjung Enclave looks like any regular kirana store that actually sells a ton of seafood; we spotted frozen fish, crab, prawns, salmon imported from Thailand and a bunch of pork items (salami, bacon, meat chunks) from Belgium. Catering mostly to the Korean expat community, BG Food Mart stores a bunch of household items ranging from Korean soaps and detergents, coffee, Ginseng tea, Ramen noodles in various flavors, soba noodles, potato stems, shrimp crackers, wonton skins, wafers, fish sauce and even the local Korean brand of toothbrushes. However, what makes it the best are the affordable prices they offer.
Places to visit in Safdarjung Enclave, Delhi
1. Safdarjung Tomb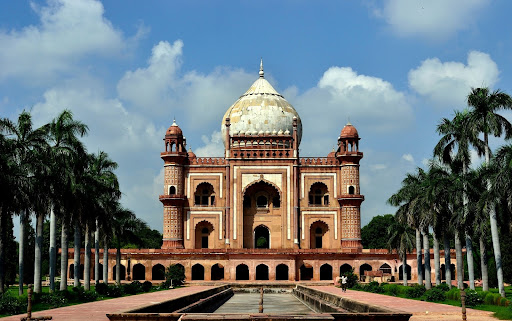 The Safdarjung Tomb also referred to as 'Safdarjung Ka Maqbara' is a garden tomb in Safdarjung Enclave. It is made of marble and sandstone and was built in the late 18th century as a mausoleum. This mausoleum built by Safdarjung's son Nawab Shujaud Daula remains the last monumental garden tomb depicting Mughal architectural style.It has several smaller pavilions with evocative names like Jangalmahal, (Palace in the woods), Moti Mahal (Pearl Palace) and Badshah Pasand (King's favorite).
2. Tibet House Museum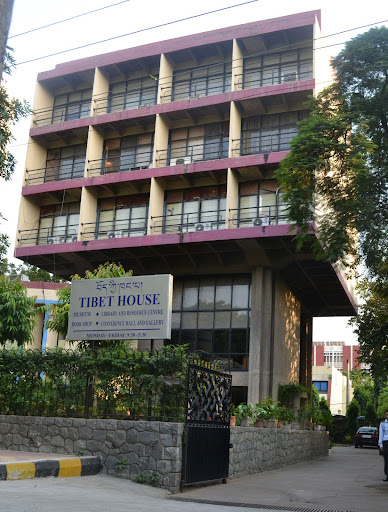 Tibet House Museum is situated on Lodhi road. It was established to nurture the essence of Tibet. The museum showcases the history, arts, culture, heritage and traditional attributes of Tibet. Some of the objects put on exhibit here are bestowed by the Tibetan Communities taking place in India as a gift to the H. H. Dalai Lama. It is a great place of learning for everyone,especially the youth.
3. Deer Park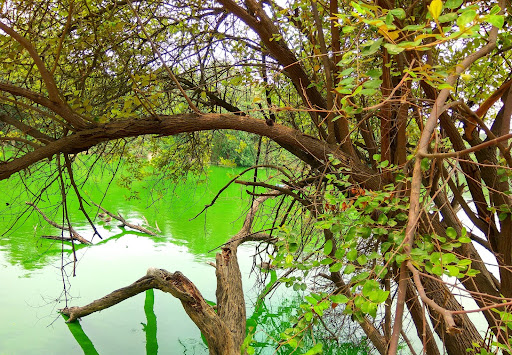 Deer Park in Hauz Khas Village stands out for its lake and – Deers. This place is an absolute dream for all animal lovers and nature enthusiasts.The greenery, the well-maintained gardens and adorable animals that you'll see here will completely capture your heart.The place is called deer park but don't be surprised if you end up sighting peacocks, rabbits, guinea pigs, and the naughtiest squirrels occasionally. This is definitely one of the best places in Hauz Khas Village for kids and families to hang out.
4. Rose Garden
Rose Garden is a lovely place situated right opposite the Deer Park. It is a place not just for nature lovers but for anyone and everyone. Of course, you are bound to find the most beautiful roses here but there are many other things about this place that make it an entire experience. There are jogging tracks, paths surrounded by tall trees and flowering shrubs, the playful little animals and birds that make Rose garden all the more alluring and indisputably an interesting place to spend your time.
5. Lodhi Gardens
Lodhi Gardens is 90 acres of lush green garden. It was built over a period of two centuries during the Sayyid dynasty. You can come here for a walk, run or just to sit and catch up with your friends. A lot of fitness workshops take place in this garden because it is a popular spot for fitness enthusiasts.
FAQs about Safdarjung Enclave, Delhi
How is Safdarjung Enclave connected to the rest of the city?
Safdarjung Enclave has excellent connectivity by both road and Delhi metro. The locality is adjacent to Ring Road, which is to its north.The Outer Ring Road at a distance of 2 kms to the south. The locality is also less than a km away from Sri Aurobindo Marg (MG Road), which connects it to Gurgaon.
How far is the metro station from Safdarjung Enclave?
Bhikaji Cama Place Metro station on the Pink line is adjacent to the locality, while Green Park Metro Station on the Yellow Line is 600 meters away, and R.K. Puram Metro Station on the Magenta line is 1.5 kms away.
How far is the nearest airport from Safdarjung Enclave?
Indira Gandhi Delhi International airport is located at a distance of 13 kms from Safdarjung Enclave.
Which is the go-to marketplace near Safdarjung Enclave?
DLF Promenade, DLF Emporio, and Ambience Mall – Vasant Kunj, can be reached within half an hour from Safdarjung Enclave. Safdarjung Enclave is also located very close to Hauz khas Village, which is one of the most popular fine dining and hangout destinations of Delhi.
Which are some of the prominent schools located in and around this area?
Green Fields School and Delhi Police Public School are the prominent schools located in and around Safdarjung Enclave.
Which are the notable hospitals located in and around this locality?
Safdarjung Enclave is located less than 10 minutes away from notable hospitals like- Safdarjung Hospital and All India Institute of Medical Sciences (AIIMS).
How is Safdarjung Enclave connected to the important employment hubs of the city?
Bhikaji Cama Place, which hosts several private and semi-government companies, is adjacent to Safdarjung Enclave. Both Connaught Place and Nehru Place are less than 25 mins away and connected via metro. The locality is about an hour away from Cyber City and other commercial hubs of Gurgaon.