List of top gated communities in Santacruz East, Mumbai
1. Kabra Centroid, Santacruz East
Located on CST Road, Kabra Centroid is walking distance from Bandra Kurla Complex. Its 156 apartments also get access to a clubhouse, basketball court, a jogging track and much more. Its two majestic towers also have premium fittings in the kitchen and bathrooms. The flats, though, are on the smaller side.
Highlights and amenities of Kabra Centroid
Area of apartment: 539 sq ft to 786 sq ft
Size of apartment: 2 BHK & 3 BHK
2. Swaroop Harmony, Santacruz East
The 73 units in Swaroop Harmony are spacious, with imported materials used in the interiors. The building also has a clubhouse, covered parking, a gym, party area and takes security seriously. The building has a CCTV and security guards 24*7.
Highlights and amenities of Swaroop Harmony
Area of apartment: 675 sq ft to 975 sq ft
Size of apartment: 1 BHK & 2 BHK
3. RNA Grandeur, Santacruz East
Being close to the Santacruz railway station, bus depot and Western Express Highway is a huge plus for RNA Grandeur. The location itself takes away much of the stress of living in Mumbai. But residents of its 87 flats also get access to a swimming pool, gymnasium, play area and much else. The building also gets access to 24*7 security.
Highlights and amenities of RNA Grandeur
Area of apartment: 1290 sq ft to 1610 sq ft
Size of apartment: 2 BHK, 3 BHK
4. Vibgyor Harmony, Santacruz East
A new building in Santacruz East, Vibgyor Harmony is a well planned project with 32 flats that's conveniently located near the Western Express Highway. While it doesn't have any amenities, the building is in a quiet location, has a lift, 24*7 security and even rainwater harvesting facilities.
Highlights and amenities of Vibgyor Harmony
Area of apartment: 1360 sq ft to 1680 sq ft
Size of apartment: 3 BHK
5. Adcon Meridian, Santacruz East
This new boutique apartment building has just 8 2 BHK flats with a square footage of 690. The main selling point of the building is its location, on the main road very close to the railway station. The developer has provided premium fittings in all bathrooms and the kitchen, with imported marble and teak doors. All flats are also vastu compliant.
Highlights and amenities of Adcon Meridian
Area of apartment: 690 sq ft
Size of apartment: 2 BHK
Things to do in Santacruz East, Mumbai
1. Eat like an Italian
Celini at the Grand Hyatt Mumbai Hotel is great if you love all things Italian. The Italian food here is authentic and the ambiance is perfect to enjoy your meal. Try the pizzas and pastas and their delicious desserts. You can even choose from some great wines to accompany your meal.
2. Enjoy "Chindian" food
King Chilli is a gem in Kalina in Santacruz East where you can enjoy the beauty of Indian-Chinese fusion food. This little restaurant is clean and homely and perfect for a weekday meal out. Each dish packs a punch with flavour and spice. Try the kung pao chicken, chicken wontons, King Chilli rice and Thai pot rice
3. Buy some superb saris
Suta is a huge 1,800-square-foot boutique in Santacruz East where you can buy amazing occasion wear for your upcoming events. If you are looking for a sari to suit your specific style, you will likely find it here. From pastels and prints to shimmer and frills, there is something here for everyone. You can find unique sari blouses here, too.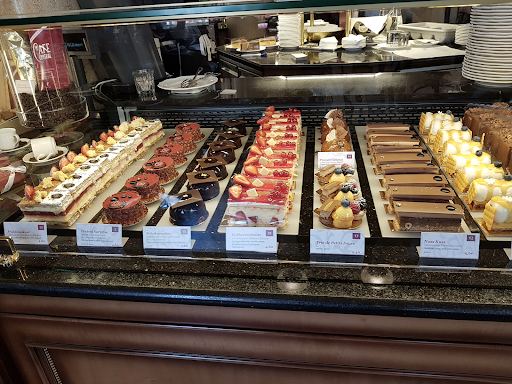 4. Eat the best plum cake
Vienna Bakery is said to have one of the best plum cakes in all of Mumbai. Eat this traditional cake that is served in pre-cut bars and you will be coming back for more. You can also try their other sweet and savoury snacks like puffs, sandwiches and cakes.
5. Try North-Eastern Cusine
Thotrin Cafe in Kalina in Santacruz East is a great place to eat North-Eastern food. The spicy Iromba (mashed potato and chilli), Escargo And Hoksa (pork cooked, bamboo shoot and snails) and Sinju salad is a treat for the tastebuds. Prices are low and service is polite and prompt.
Places to visit in Santacruz East, Mumbai
1. Gurudev Datta Mandir
If you are in a spiritual mood, this old temple in Santacruz East will not disappoint. Constructed in 1924, this temple is dedicated to Lord Dattatreya and is frequented by the residents of the area. It is a beautiful old structure and many religious rituals are conducted regularly.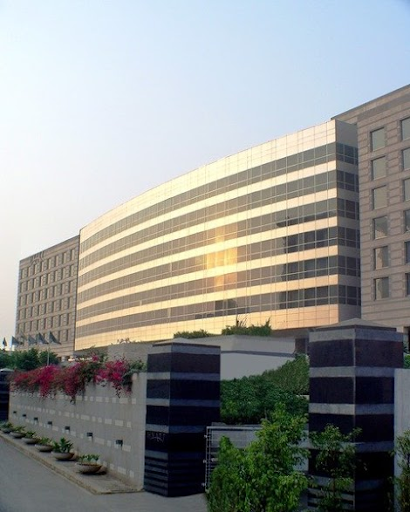 2. China House Restaurant
This fancy restaurant (located inside Grand Hyatt) serves authentic Chinese food and other Asian specialties. It is well-known all over Mumbai for its Peking Duck. The ambiance, food, decor and staff are all first-class here. It even has a lovely garden area if you like dining al fresco.
3. Dumpling Khang
Dumpling Khang in Santacruz East is a must-visit for its yummy momos and thukpas. It also serves up some strange dishes like momo burgers and chocolate momos if you are feeling adventurous. This place is pocket-friendly, too.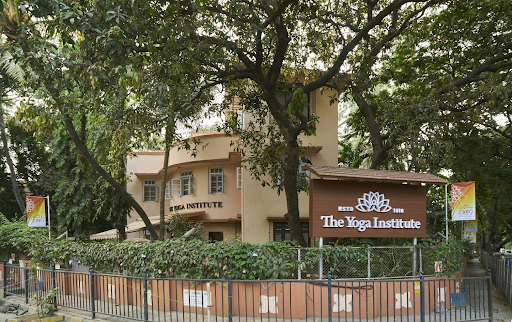 4. The Yoga Institute
At The Yoga Institute in Santacruz East you will find a beautiful and large campus filled with greenery. Here you can sign up for yoga classes that are very reasonably priced and taken by experienced teachers.
5. Veer Design Studio
If you love lehengas, head to Veer Design Studio to admire the amazing range of designs and styles. The best part of this store is that the pieces are affordable in addition to being beautiful. You can find outfits for the whole family for a wedding or special occasion and you can even see their collection on their website to narrow down your choices before you visit.
6. Theeram Restaurant
Here's where you can get amazing Kerala-style food and thali served the traditional way on a banana leaf. Make sure you sample the thali that comes with rice, sambhar, vegetable dishes, curry, papad and dessert. Other favourites include the Chicken Kurma with appam and the fried prawns.
FAQs about Santacruz East, Mumbai
What is the distance from Santacruz East to the Mumbai International Airport?
The travel distance or driving distance between Santacruz East and Chhatrapati Shivaji Maharaj International Airport is 9.7 kilometres.
What is the nearest bus station from Santacruz East?
The main bus depot in Santacruz East is at the Santacruz Railway Station itself, offering connectivity to all parts of Mumbai but in particular to Kurla Bus Depot. There are also bus stops across the suburb offering connectivity to all parts of Mumbai.
Is there any metro station in Santacruz East?
Not yet. There is yet to be a metro station in Santacruz East.
What is the best place in Santacruz East to hang out on weekends?
There are several great restaurants to have a nice meal at on the weekends in Santacruz East. From fancy dining experiences at China House and Celini to more budget options like Theeram for Keralite food and Thotrin Cafe (North-eastern).
How to reach Santacruz East from Mumbai airport?
Santacruz East is very close to Mumbai International Airport. The quickest way to get there is by taxi or rickshaw which costs ₹150 to ₹250 and takes 15 to 30 minutes depending on traffic. There are also buses and rickshaws available from the airport to Santacruz East.
Is Santacruz East a posh area?
Santacruz East is a nice residential area with many decent apartment buildings where you can rent or buy a home. There are plenty of good restaurants and stores in the area. It is close to the commercial and employment hub Bandra Kurla Complex and it has good connectivity to the rest of Mumbai.
Is Santacruz East safe to stay in?
Yes, Santacruz East is a safe residential area and most buildings have their own security guards. There are good stores, chemists, schools, clinics and restaurants around the neighbourhood.
What are the best hospitals in Santacruz East?
The hospitals in Santacruz East include V N Desai Hospital, Niron Hospital, R K Hospital,Sai Sanjeevani Hospital, WELLCARE HOSPITAL, Dr. Sherekar's Hospital, Asha Pediatric Hospital and Sona Medical Centre.
What are the best schools in Santacruz East?
Some schools in Santacruz East are St. Charles High School, Panbai International School, Kalina Education Society Hans Bhugra High School, St. Anthony High School, Mary Immaculate Girls' High School, St. Mary's High School & Junior College and New Model English High School.
Which are the parks in Santacruz East?
There are a few nice parks in Santacruz East, such as Madhukar Rao Sarpotdar Udyan, Dinkar Patel Garden and Joseph Bapista Gardens.
What are the best gyms in Santacruz East?
Some of the best gyms in Santacruz East are The Captain's gym, The Solitaire Fitness International, 3 Fitness Gym, FITNESS KINGDOM GYM 2.0, Samarth Shree Gymnasium, The Red Gym, Balmitra Gym, Fit and Fight Gym, Keluskar fitness, Tarun Fitness Gym, Workout World, Fit Theory and Raymond's Gym.
What are the police stations in Santacruz East?
Vakola Police Station is on Anand Sangam CHS Building No.1 Nehru Road, Behind, Western Express Hwy, Anand Nagar, Vakola, Santacruz East. The contact number is 022 2668 2756.