Sarjapur, situated in Bangalore's southeast, is an excellent area for residential and commercial activity. It has a high standard of social infrastructure and a wide range of leisure alternatives. Sarjapur is a prominent suburb of the city that has grown into a center for housing options from a collection of villages. Given that it was seen as an outlying area in the 1990s, the trip itself has been fairly laudable. Due to its constantly rising population, the city had to think about spreading its influence to locations that offered direct access, ample room for implementing layout ideas, and developmental concerns.
This location is closely connected to other IT hotspots such as Whitefield, Electronic City, Bommanahalli, Bommasandra, Marathahalli, Silk Board Junction, Anekal, Koramangala, Madiwala, and Outer Ring Road, making it a suitable place for real-estate investments.
List of top apartments in Sarjapur Road, Bangalore
1. SJR Park Vista, Sarjapur Road
Looking for a friendly locality with all the major amenities? Yes, you heard it right! Lush green open space and greenery, peaceful lifestyle, ease of commute, high on safety and security makes it a good for families and bachelors alike. On top of that, you get all the leisure activities like lawn tennis, kid's play area, elder's park, etc to choose from. You name it and they have it!
Highlights and Amenities in SJR Park Vista
Type of apartments: 3 BHK & 4 BHK
Area per apartment: 1650 (3 BHK) & 2700 (4 BHK) sq ft
2. Akme Harmony, Sarjapur Road
Akme Harmony, as the name goes, offers a harmonious locality in the middle of this bustling city. Immediate access to offices, hospitals, schools, and malls makes it a favourable place for anyone looking for all the quick accesses nearby their stay.
The highlights of this apartment have to be the abundance of natural lighting and the amazing park view. What more? Clubhouse, library, badminton court, and gym are a few among the vast array of social amenities available here.
Highlights and Amenities in Akme Harmony
Type of apartments: 2, 3 & 5 BHK
Area per apartment: 1250 – 3400 sq ft
3. Bren Celestia, Sarjapur Road
Prefer an apartment with a combination of natural light, scenic view, and a quiet locality? Then this one is right for you. Located in the heart of the city, this has all the facilities for you to indulge in a weekend getaway, without stepping out of the locality!
Want to know the icing on the cake? It has provision for rainwater harvesting too! This means that you are never going to skip your bath owing to a shortage of water!
Highlights and Amenities in Akme Harmony
Type of apartments: 2, 3 BHK
Area per apartment: 1050 – 1735 sq ft
4. Godrej Lake Gardens, Sarjapur Road
Dreaming of living in a home that overlooks a grand swimming pool, by the atrium on one side and the tranquil Kaikondrahalli lake on the other? Turn your dream into a reality by choosing these 3+ hectares of curated landscape greens that open to the breathtaking views of the city.
What makes it a perfect locality to settle in? The fact that the place screams of nature in every aspect. Come, and live with nature with Godrej Lake Gardens!
Highlights and Amenities in Godrej Lake Gardens
Type of apartments: 1, 2 & 3 BHK
Area per apartment: 757.00 sq ft – 1748.00 sq ft
5. Sankalp Cherry Blossom, Sarjapur Road
Are you looking for a family-friendly area that provides good features and is semi-furnished at the same time? Look no further, because your search ends here! Sankalp cherry blossom is one of Bangalore east's most sought destinations for residential flats. You will find ample religious places, hospitals, ATMs, pharmacies, etc nearby.
Highlights and Amenities in Sankalp Cherry Blossom
Type of apartments: 2 BHK
Area per apartment: 1365 sq ft
Things to do in Sarjapur Road, Bangalore
1. Be adventurous at Play Arena
You may spend days playing, competing, winning, and having fun at Play Arena since there are so many games available. Everyone may find something to enjoy at this location, which offers paintball, laser tag, go-karting, archery, racket games, skating, bowling, air hockey, and foosball. You will find yourself wanting to come back to this location every weekend!
2. Head out to Big Brewsky
If you are a fan of nightlife and amazing food, then this is a must-try place. Big Brewsky has a wonderful atmosphere and a fantastic lake in the middle, making it the ideal location for a date night. In the evenings, Big Brewsky offers a holiday-like atmosphere.
Popular menu items include Chocolate Brownie Dessert, Vodka Martini, Pasta Al Forno, Vodka Cocktail, Calamari Fry, Popcorn Shrimp
3. Savour authentic dishes
Seafood lovers, need your attention, please! The Fisherman's Wharf, which offers a variety of international and Goan meals as well as a bar on the side, is a must-go place for seafood enthusiasts.
If you are up to tasting authentic Mughlai and North Indian cuisine that is served as a buffet, try Masala Mansi on Sarjapur road. You're sure to feel like royalty when you eat here thanks to the elegant decor and friendly service.
4. Spend a day at Mother Sanctuary
Reconnect with nature and yourself by spending a day at Mother Sanctuary. Located just off Sarjapur road, This place is an open green space with lots of animals and fun activities that you can freely participate in.
Some activities you can participate in are pottery making, clay stomping, sand play, tree climbing, trampoline pulling, hammock, and a children's farm tour.
5. Relax with wellness sessions
Your perfect interval away from home, the Octave is a 3-star boutique hotel created specifically for contemporary business travellers. The hotel offers trendy and sophisticated rooms with branded amenities, a multi-cuisine restaurant and bar, an on-site gym, free internet throughout the entire establishment, 24-hour room service, a travel desk, and spacious banquet facilities for gatherings and conferences.
Places to visit in Sarjapur Road, Bangalore
1. The Martin Farms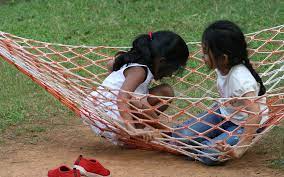 Visit the Martin farm, which is off Sarjapur Road, if you're travelling with your family. There are cows, ducks, pigs, horses, and many more animals on the 2-acre, beautiful farm. After a challenging week, it's a great location to decompress. You may hold a picnic with family and friends or host your child's birthday celebration here. The greatest way to relax is in a beautiful setting with calm surroundings and animals. It's the ideal location for those who enjoy animals and being in nature.
2. Hamsah Organic farm
This is a wonderful place to approach farming and explore nature at the same time. Hamsah organic farm is a 5-acre organic farm featuring mango and chikoo orchards, coconut trees, finger millets, and peanut plants and animals. This is an excellent location for teaching your children about farming. Both youngsters and adults may spend their time here practicing actual farming.
3. Kaikondrahalli lake
This lake is one of Sarjapur's most popular attractions. This 48-acre lake features jogging trails, cycling parks, restrooms, solar-powered lighting, and an amphitheater. Sarjapur residents travel to this lake for exercising, walking/jogging, enjoying nature and wildlife, and taking stunning photographs.
4. Unnati library & Activity center
This library is more than just a place to borrow books; it also hosts a range of activities for both children and adults. There are story-telling sessions, play areas for children, a puzzle corner, and toys to play with in the library. It is a great place where you can also have a toy membership just like for books. Offering a convenient service, this is an excellent place to inculcate a reading habit and moral values in children.
FAQs about Sarjapur Road, Bangalore
How far is Sarjapur Road from the City Center?
The distance between Bangalore City Station and Sarjapur Road is 19 kilometers.
What is the distance from Sarjapur Road to Airport?
The travel distance or driving distance between Sarjapur Road signal and Bangalore Airport is 31 km.
What is the nearest bus station from Sarjapur Road?
The Sarjapura Bus Station is the most convenient stop for buses to all locations.
Is there any metro station on Sarjapur Road?
No, the nearest metro station would be the Mysore Road Metro Station which is located at a distance of 4 km. However, a metro line is initiated to run through the Sarjapur belt under the 'Namma Metro Phase-II plan'. 
Which are the parks on Sarjapur Road?
There are many parks in Sarjapur Road where you can go, a few being Kanelli Sarjapur Park, Agara Park, Iblur Lake Park, Lakeview Sarjapur, etc
What are the best hospitals in Sarjapur Road?
The best hospitals in Sarjapur Road include Manipal Hospital, Motherhood Hospital, Apollo Clinic, Narayana Multispeciality Clinic, and Belenus Champion Hospital.