Tardeo is a posh residential area and commercial space located in South Mumbai. It spans from Nana Chowk to Haji Ali Junction and houses some of the city's most expensive properties.
Mukesh Ambani, India's billionaire businessman who is the chairman and managing director of Reliance Industries Ltd owns his private residence, called Antilia, in this very neighbourhood.
Tardeo is in good company when it comes to its upmarket neighbours. Mahalakshmi and Girgaon border the locality. Go up Pedder Road and you will reach Nariman Point and Cuffe Parade. Around here, there are plenty of restaurants, pubs, gardens, malls and stores to keep residents occupied and entertained.
Do you have your sights set on living in Tardeo? We've rounded up some of the best housing communities to rent and buy in the area. Also read about all there is to do and places to see to find out what living in Tardeo is really like.
List of top gated communities in Tardeo, Mumbai
1. Verain Iora, Tardeo
This apartment building is very strategically located, within walking distance from railway stations, the seaside as well as cultural landmarks such as Opera House. It has various amenities, including a swimming pool and gym, and even the 1 BHKs are large at 744 sq ft.
Highlights and amenities of Verain Iora
Type of apartment: 1 BHK, 2 BHK, 3 BHK
Area of apartment: 744 sq ft to 2017 sq ft
2. SD The Imperial Edge, Tardeo
Build over a decade ago, The Imperial buildings were the tallest in the entire country at the time. Today they have been surpassed by skyscrapers in the area, but the upper floors of the 46-unit building still enjoy some of the best views of the city you can imagine. As you would expect, the building has excellent amenities and a great location in the heart of Tardeo.
Highlights and amenities of SD The Imperial Edge
Type of apartment: 3 BHK
Area of apartment: 1541 sq ft
3. Arkade Rise, Tardeo
The 12 units that form Arkade Rise have a Tardeo address, but they are actually more proximate to the more upscale neighbourhoods of Peddar Road and Altamount Road. The apartments are on the larger side, though the building, like most with such few apartments, don't have any amenities.
Highlights and amenities of Arkade Rise
Type of apartment: 2 BHK & 3 BHK
Area of apartment: 1182 sq ft to 1539 sq ft
4. Crescent Tower, Tardeo
A new building with apartments as large as 4 BHK nearing 2000 sq ft, Crescent Tower is located near good schools, including Hill Springs International, and the beloved Gujarati restaurant, Swati Snacks. All flats in the building, of which there are 40, are vastu compliant and get access to a fully functional clubhouse.
Highlights and amenities of Crescent Tower
Type of apartment: 2 BHK, 3 BHK, 4 BHK
Area of apartment: 1106 sq ft to 1990 sq ft
5. Lodha Altamount, Tardeo
As the name indicates, this building, though in Tardeo, is considered part of Altamount Road. The 96 apartments are spacious, with 5 BHKs going beyond 3500 sq ft. The building also has a gym, clubhouse and rents can easily exceed Rs.5 lakh per month. If you live here, you can expect to rub shoulders with some of the nation's most powerful.
Highlights and amenities of Lodha Altamount
Type of apartment: 4 BHK & 5 BHK
Area of apartment: 2306 sq ft to 3629 sq ft
Things to do in Tardeo, Mumbai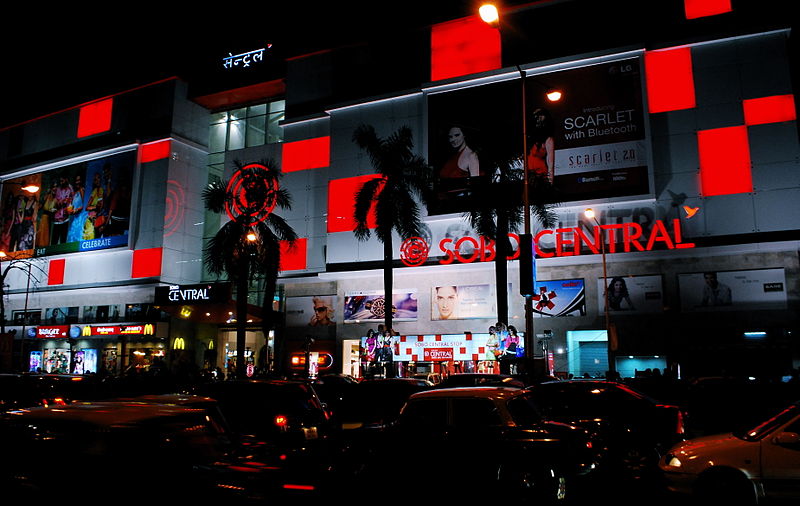 1. Try some savoury waffles
Great if you love waffles. Try their savoury flavours at Beyond Waffles if you aren't into desserts. These come with delicious sauces and toppings like cheese, onion, vegetables and paneer. It's an unlikely combination but it really works and it is what makes Beyond Waffles so popular in Tardeo.
2, Get down on the weekend
At 36 Downtown – Restobar, 1.9 kilometers away from Tardeo in Kemps Corner, you can let loose and party. It's the ideal place to call your friends to and enjoy some good food, music and drinks. The place also screens live matches on the big screen.
3. Get bargain deals
Sobo Central Mall in Haji Ali is now BrandFactory. Here you can get your hands on items for many major brands at great prices. This three-level shopping area houses everything from clothes and footwear to handbags and travel luggage. If you are looking for quality, branded products at bargain prices, this is the place to go to.
4. Try some famous pav bhaji
You can't think of pav bhaji in South Mumbai without going to Amar Fast Food & Restaurant. This simple family restaurant has a massive fan following, with people lining the streets to try the amazing food. Besides the pav bhaji, the pani puri is also a hit.
5. Unleash the bookworm in you
At Crossword you can find everything your literary heart desires. From international writers to regional authors, fiction or non-fiction, graphic novels and children's books. Go here to spend hours browsing books and buying gifts for your pals.
Places to visit in Tardeo, Mumbai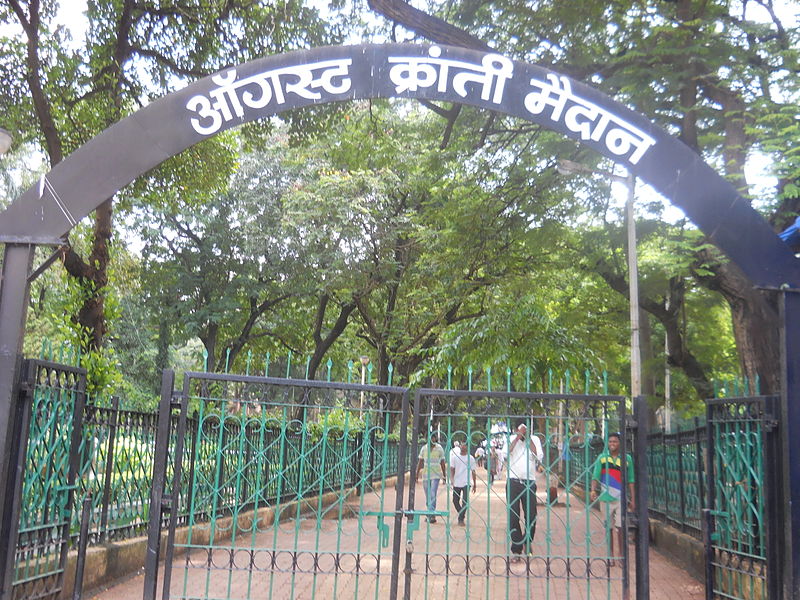 1. Willingdon Sports Club
Willingdon Sports Club is a private sports club in South Mumbai that is known for its exclusivity. If you want to visit, you will need to get a member to sign you in. Here you can enjoy facilities such as a golf course, tennis courts, squash and badminton courts, gym and a swimming pool. There are also dining areas, a bar, cafe and bakery. The food is outstanding and the ambiance is great.
2. Heera Panna Shopping Center
This iconic shopping destination used to be buzzing with foreign goods and bargain deals on electronics in the past. Today, it's less busy but still a treat to visit to buy trendy clothes, electronics and accessories like handbags and watches. The prices aren't always fixed so it is worth trying to bargain if you really want to purchase something.
3. Mora Taara
Mora Taara is a well-known home decor store in Tardeo. Here you can find unique and interesting items to spruce up your home's look. It's the perfect shop to go to if you need to find gifts for housewarming or weddings.
4. Cafe Noorani
This cafe is an iconic joint that isn't fancy but the food is amazing. It's a no-frills space serving some delicious mutton seekh, chicken malai roll and other tandoori items. Prices are low and the food is hearty. Finish off your meal with some of the amazing faloodas on offer, as well as the caramel custard and firni.
5. Dhobi Ghat
A real sight to behold, when you go to Dhobhi Ghat you will be amazed at the thousands of clothing items set out to dry.
6. August Kranti Maidan
August Kranti Maidan is a park in Tardeo that used to be called Gowalia Tank Maidan. It is where Mahatma Gandhi issued the Quit India speech in 1942 on August 8. Besides its historical significance, this garden is great to take a walk or meet friends. It is well-maintained with lots of greenery. There's a great kids' play zone and an area to play cricket.
7. Swati Snacks
Swati Snacks is a well-known vegetarian restaurant that has become a must-visit when in Tardeo. Here you will find a huge variety of delicious vegetarian dishes. The regional items are all beautifully prepared, taking inspiration from traditional recipes and methods. Over 50 years old, Swati Snacks is iconic in Mumbai.
8. Tokyo Treat
Tokyo Treat is a modern Japanese restaurant that serves yummy and authentic ramen. The place is small, with only a few tables but you can always order home if you don't want to brace the crowd. Besides the ramen, some other items that are worth ordering are the sushi platter, chicken yakitori and stir-fried chicken with buckwheat noodles.
FAQs about Tardeo, Mumbai
What is the distance from Tardeo to the Mumbai International Airport?
The travel distance or driving distance between Tardeo and Chhatrapati Shivaji Maharaj International Airport is 22.7 kilometres via the Western Express Highway.
What is the nearest bus station from Tardeo?
You can also find buses to all parts of Mumbai from the many bus tops in Tardeo.
Is there any metro station in Tardeo?
The metro station nearest to Tardeo is being constructed at Mahalaxmi.
What is the best place in Tardeo to hang out on weekends?
Foodies can savor some waffles at Beyond Waffles or amazing pav bhaji at the iconic Amar Fast Food & Restaurant. If you are looking for some nightlife, head to 36 Downtown – Restobar which is less than 2 kilometers away from Tardeo in Kemps Corner. Or go shopping at Sobo Central Mall in Haji Ali, which is now BrandFactory, for great deals and bargains on clothes.
How to reach Tardeo from Mumbai airport?
The quickest way to get from Mumbai International Airport to Tardeo is by taxi which costs ₹300 to ₹500 and takes 45 minutes to more than an hour depending on traffic. There are also buses available from the airport to Tardeo.
Is Tardeo a posh area?
Tardeo is a very posh residential area, spanning from Nana Chowk to Haji Ali Junction. Here you can find Mumbai's most pricey properties, including Mukesh Ambani's private residence, Antilia. Other prominent neighbourhoods like Mahalakshmi, Girgaon, Pedder Road and Nariman Point are all close by.
Is Tardeo safe to stay in?
Yes, Tardeo is a safe and busy area with many expensive buildings, upmarket malls and stores, restaurants and offices in the neighbourhood.
What are the best hospitals in Tardeo?
The hospitals in Tardeo include Apollo Spectra Hospitals Tardeo, Bhatia Hospital, Jaslok Hospital & Research Centre and Shetty Nursing Home.
What are the best schools in Tardeo?
Some schools in Tardeo are The Universal School, Hill Spring International School, Aditya Birla World Academy, Sir C. J. High School, Bright Start Fellowship International School, Rainbow School and Lady Engineer High School.
Which are the parks in Tardeo?
There are a few nice parks in Tardeo, such as Park of Arches, Bhausaheb Hire Udyan and Captain Namdeo Lotankar Park.
What are the best gyms in Tardeo?
Some of the best gyms in Tardeo are Cult Tardeo, PhysioActive Pro Fitness Gym, 20-15 Fitness, Neha NutriFit, Benercise, Pro Fitness Gym and Mould Fitness.
What are the police stations in Tardeo?
The Tardeo Police Station is at Tardeo Rd, Mumbai Central West, Dadal Estate, Bane Compound, Tardeo. The contact number is 022 2352 5527.