Uttarahalli is one of the newest upcoming localities situated in South West Bengaluru. The locality is surrounded by Padmanabhanagar, Kumarswamy Layout, Chikkalsandra, Banashankari, Subramanyapura. Uttarahalli is well connected with Banashankari and JP Nagar Metro stations. The commute for people living here becomes easy as Banashankari Bus Station is the closest transport hub. One of the prime reasons for looking to buy an apartment here is since it is an upcoming locality the rental rates are low which is a benefit for students and professionals. You can go on a road trip as the prominent NICE road is just 4-5 km away. It boosts the connectivity of Uttarahalli. One of the biggest tech parks, Global Village is in Uttarahalli.
Wondering which society your future home might be in, where you can find good food, a school for your kids or even spaces you could work out in? Read on to find out!
List of top gated communities in Uttarahalli, Bangalore
1. Devagiri Emeralds
Devagiri Emeralds is one of the upcoming luxurious societies in Bangalore. If you are looking to buy a flat it is a Ready to Move project. Devagiri Emeralds offers some of the most sustainable and environmentally conscious designed apartments. The building is designed in such a way that the air & sunlight flows into every room and brightens the apartment with early morning sunlight. Some of the prominent facilities available at Devagiri are Gymnasium, Power Backup., Badminton Court, and Cycling & Jogging Track. If you are looking to purchase a flat away from the city buzz do check out Devagiri Emeralds.
Highlights and Amenities in Devagiri Emeralds
Type of apartments:2 BHK and 3 BHK
Area per apartment:1135, 1525 sq.ft
No of flats: 64
2. Brigade Nanda Heights
Brigade properties always live up to their name. The residential society Brigade Nanda is designed keeping in mind the elite standards of Brigate real estate. Brigade Nanda Heights is well designed to fit every need of a common man while providing every facility of high quality. The complete address of Brigade Nanda Heights is Sy Nos 64/1B and 74/2A, Chikkallasandra Village, Uttarahalli Hobli, Subramanyapura Main Road. There are 107 units in this residential project. It has some elite facilities like Infinity Swimming Pool, Cricket Pitch, Gym, and Recreational hall.
Highlights and Amenities in Brigade Nanda Heights
Type of apartments:2 BHK and 3 BHK
Area per apartment:992, 1062 sq.ft
No of flats: 107
3. Varshini Residency
Varshini Residency provides a range of affordable apartments. The society is designed to complement a humble and sustainable living. Modern architecture allows this society to stand out in the area. The society has been designed keeping in mind a large open area. This helps in planning more greenery around the apartment along with a large number of amenities. It is a Ready to Move project. The address of Varshini Residency is Rajathadri Palace, Uttrahalli.
Varshini Residency ensures a glamorous lifestyle and offers affordable living with facilities like Gym, Swimming Pool, and Children's Play Area.
Highlights and Amenities in Varshini Residency
Type of apartments:2 BHK 3 BHK and 4 BHK
Area per apartment: 975, 1210, 1840 sq.ft
No of flats: 132
4. Srivara Vistara
The Srivara Vistara is designed keeping in mind the new generation designs and top-notch standards. It has 76 units facing in every direction. If you are looking to move to a society with a limited number of flats and are in need of an apartment in a mid-sized society, this is the right place for. It offers a luxurious lifestyle that is also pocket friendly. It also offers comfortable and facilitated living, with conveniences that include a clubhouse, cycling, and jogging track, power backup, swimming pool, lift, parking space, banquet hall, a tennis court, a badminton court, and a gym.
Highlights and Amenities in Srivara Vistara
Type of apartments:2 BHK and 3 BHK
Area per apartment: 867, 1106 sq.ft
No of flats: 76
Things to do in Uttarahalli, Bangalore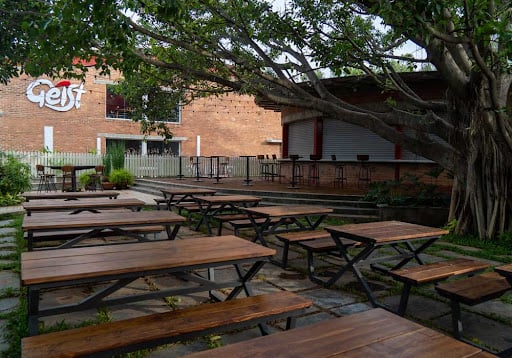 1. Take your kids to a fun play arena
Looking for a place where your kids can have all the fun? Leap N Bounce is the place you should be at. It has been built considering the hygienic environment spread across 2500 sq.ft to help kids enjoy a happy playtime. Separate zones have been created keeping in mind the age difference of toddlers (up to 3 yrs) and elder kids (3 to 10 yrs) are incorporated into the play area which is equipped with spiral slides, straight double slides, tunnel slides, hanging bridge, zip line, merry-go-round, wall climber, rope climber etc where kids will have a gala time. Parents can spend their time reading magazines and books while their kids play.
2. Get one in a million buffet experience
If you are looking for a buffet place to go to with your friends or family, Barbeque Nation should be your first choice. The restaurant is highly in demand, hence you need to book a table before you arrive at the restaurant. Make sure you empty your belly before arriving to this buffet experience. The initial servings start with various types of grilled starters such as paneer, chicken, pineapple, and much more. Post that you can choose the main dishes from the buffet available around you.
3. Grab a Brewed Beer
Bangalore can be called the hub for Brewed Beers. The city has witnessed a lot of breweries opening up in recent years. Wondering what makes it so special? Unlike ordinary beer which is bitter in taste, Brewed beer comes with various types of flavours and mixes well with the taste buds of people who prefer cocktails over beer. Geist Brewing Factory is one of the best breweries in the Uttarahalli area. Next time you are in Uttarahalli do try this out.
Places to visit in Uttarahalli, Bangalore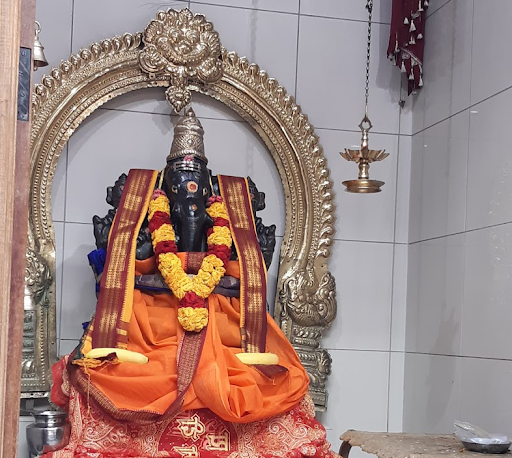 1. Attic lounge
Attic lounge is one of the famous retro bar/restaurant chains in the city. It is known for Cocktails, Hookah and of course great food. This is a rooftop restaurant and hence is very spacious and beautifully decorated as well. Some of the famous dishes you should try out are Peanut Masala, Hakka noodles, Panner, Mushroom Tikka, and Masala vada. The Pizza and Veg Biryani are also delicious as well.
2. Ganesha temple
Visit the Ganesha temple and take the blessings of lord Ganesha. This temple has been here for quite a long time. The importance of the temple is attributed to a legend, occurring at the end of the Dvapara Yuga (the third Hindu epoch or era) before the onset of Kali Yuga (the present epoch or era). Everyone feared the advent of Kali Yuga, as the god Krishna was about to leave earth for his divine abode at the end of Dvapara Yuga. Sages started performing austerities and prayers seeking Krishna's help to overcome all impediments of Kali Yug. Next time you are in the vicinity do visit this temple.
3. Dhyana temple
As the name suggests the Dhyana temple is known for its meditation facility. It is an ashram with various temples in it. The ashram has been designed in such a way that it helps everyone meditate in a peaceful manner. The location of the temple is such that no outside noises interrupt the dhyan. On many festive occasions, they also offer prasad to common people.
FAQs about Uttarahalli, Bangalore
How far is Uttarahalli from the City Centre?
The distance between Bangalore City Station and Gandhi Nagar is around 9.9 kilometres.
What is the distance from Uttarahalli to the Airport?
The travel distance or driving distance between Gandhi Nagar and Bangalore Airport is approximately 41 kilometres.
What is the nearest bus station from Uttarahalli?
Uttarahalli bus stop and Uttarahalli Water Tank Bus Stop are two of the primary bus stops in Gandhi Nagar.
Is there any metro station in Uttarahalli?
Yelachenahalli and Jayaprakash Nagar Metro Station are the nearest metro to Uttarahalli.
What is the best place in Uttarahalli to hang out on weekends?
You can go and visit Ganesh temple on weekends. There are various pubs available if you want a chilling beer or a drink.
How to reach Uttarahalli from Bangalore airport?
The quickest way to get from Bengaluru Airport (BLR) to Uttarahalli is by taxi which costs ₹800 – ₹1,000 and takes 1 hour 15 min. The cheapest way to get from Bengaluru Airport (BLR) to Uttarahalli is by bus which costs ₹150 – ₹200 and takes around 2 hr.
What are the best hospitals in Uttarahalli?
Nagarathna Hospital, C.S Hospital, and Raksha Hospital are the best hospitals in Uttarahalli.