Vikhroli is an upcoming Mumbai suburb that has a good number of residential options as well as commercial establishments. This area, located in the northeastern part of Mumbai, is right by the bustling neighborhood of Ghatkopar West. Ghatkopar West is home to the famous R City Mall offering up plenty of shopping and entertainment options.
Here you will also find one of the biggest mangrove forests in the state of Maharashtra. Vikhroli is known for its Godrej & Boyce Industry Estate and there are many well-known company offices here, proving a host of employment opportunities. It's also near other employment hubs such as Thane and Navi Mumbai. Commuting is made easy with the Vikhroli railway station on the Central Railway line.
Are you looking to move to Vikhroli? Here's a list of the best housing societies to stay in. Read on to also find out thing things to do and places to go in and around Vikhroli.
List of top gated communities in Vikhroli, Mumbai
1. Sharma Bella Vista, Vikhroli
An older building very close to Hiranandani Powai, Sharma Bella Vista houses 13 families. It is close to IIT Market and also not far from Powai Lake and Hakone Entertainment Centre, with moderately sized 3 BHK flats. As it is a slightly older building, there are no amenities.
Highlights and amenities of Sharma Bella Vista
Area of apartment: 959 sq ft
Size of apartment: 3 BHK & 3.5 BHK
2. Blumen Apartment, Vikhroli
A large project of 327 units, Blumen has a variety of amenities within its complex. There's a tennis court, party area, jogging track, basketball court, swimming pool, gym and much more. The interiors of every apartment are also plush, with high-quality fittings. To add to this, the building has a great location near Vikhroli station.
Highlights and amenities of Blumen Apartment
Area of apartment: 424 sq ft to 939 sq ft
Size of apartment: 1 BHK, 2 BHK & 3 BHK
3. Manthan Acropolis, Vikhroli
One of the older buildings in the area, Manthan Acropolis has 30 vastu compliant apartments. The building doesn't have any amenities and the 1 BHK apartments are on the smaller side, making it perfect for small families or bachelors. The building has a very convenient location on the road to Hiranandani Powai, right next to the bus depot.
Highlights and amenities of Manthan Acropolis
Area of apartment: 680 sq ft to 722 sq ft
Size of apartment: 1 BHK
4. Raj Legacy I, Vikhroli
Well connected to commercial hubs of Vikhroli, Ghatkopar and Powai, Raj Legacy I is just off LBS Marg. The building has a clubhouse, swimming pool, play area and all the flats are reasonably large. The building is also near the railway station.
Highlights and amenities of Raj Legacy I
Area of apartment: 890 sq ft to 1215 sq ft
Size of apartment: 2 BHK & 3 BHK
5. Mayfair Hillcrest, Vikhroli
One of the few new buildings with room for 1 RKs, Mayfair Hillcrest has 164 units. It also has a clubhouse with a swimming pool and play area. The building, like Raj Legacy I, is located very close to the railway station, off LBS Marg, making its location very desirable.
Highlights and amenities of Mayfair Hillcrest
Area of apartment: 229 sq ft to 700 sq ft
Size of apartment: 1 RK, 1 BHK & 2 BHK
Things to do in Vikhroli, Mumbai
1. Chill out
A great option to spend the day entertaining your children.Snow Kingdom is located a few kilometers away in Ghatkoper West and is an amazing place to head to with family or friends. Here you will find many fun activities to do. There are slides, balls to play with and many places to take some cool photos.
2. Dance the night away
Head to Global Quarters in Vikhroli if you are in the mood to party. One of the few places with a club vibe in the area, Global Quarters is great for a night out with your friends. They serve amazing cocktails such as The Sezari and LIIT. The food is also great – try the salads, snacks platters and nachos. They also serve up some delicious main courses like Masamman curry, ravioli and biryani.
3. Enjoy a day at the park
A short distance away in Powai is M.C.G.M. Nirvana Park, also known as Powai's Nirvana Park. This is a great place to take a walk – it has a lot of beautiful trees and a lovely koi pond. There is a section for kids to enjoy as well.
4. Buy traditional gifts
Those who love Indian handicrafts will love Maati Crafts in Powai. It is here that you can buy items that are made in the traditional ways from Indian artisans. There are dresses, kurtis, accessories, bags and jewellery on offer. Also take a look at the skillfully-made home decor items.
Places to visit in Vikhroli, Mumbai
1. Madeira & Mime
A short drive away to Powai (6 or 7 kilometers) is a lovely bar and cafe called Maderia & Mime. Here, you are served amazing drinks and continental food by servers who have speech and hearing-impairments. The service is superb and the vintage decor and ambiance will make it a meal to remember.
2. R City Mall
Whether you want to shop the biggest brands, have a nice meal or watch a movie, R City Mall will see that you get the job done. It is one of the biggest malls in the city and is located in Ghatkopar on LBS road, making it a breeze to get to.
3. KidZania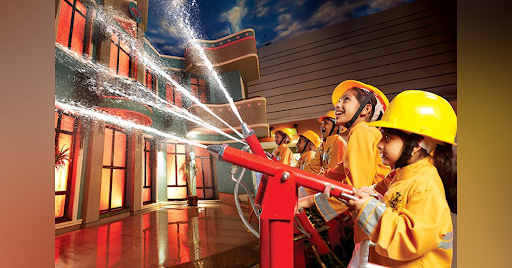 If you are stumped for things to do with the kids on the weekend, look no further than KidZania. This indoor theme park, a short drive away from Vikhroli in Ghatkopar, is tailored for kids ranging from 4 to 16 years in age. There are a ton of entertainment options to suit all age groups and interests. The staff is friendly, well-trained and helpful.
4. Vikhroli Social
Social is known for its airy ambiance, great food and reasonably-priced drinks. Vikhroli Social is no different. The pub is all big windows and natural light, making it a lovely space to spend time in the day. Try their amazing bar food like nachos, fryums and chakli next time you visit. If you are in the mood for a drink, the famous LIIT is great bang for your buck.
FAQs about Vikhroli, Mumbai
What is the distance from Vikhroli to the Mumbai International Airport?
The travel distance or driving distance between Vikhroli and Chhatrapati Shivaji Maharaj International Airport is 10.4 kilometres via Andheri Ghatkopar Link Road.
What is the nearest bus station from Vikhroli?
The main bus depot in Vikhroli is on Park Site Road in BMC Colony. There are also bus stops across the suburb offering connectivity to all parts of Mumbai.
Is there any metro station in Vikhroli?
The metro stations in Vikhroli are currently under construction. Once ready, they will form part of Line 6, which will run from Lokhandwala all the way to Vikhroli, with Vikhroli Lake and IIT Vikhroli as stops along the way.
What is the best place in Vikhroli to hang out on weekends?
If you like going out for good food, music and drinks, head to Vikhroli Social or Global Quarters. Thos who want to shop can go to R City Mall a few kilometers away. Here you can watch a movie, eat at the large food court or visit Kidzania, which is an entertainment center catering to children.
How to reach Vikhroli from Mumbai airport?
The quickest way to get from Mumbai International Airport to Vikhroli is by taxi or rickshaw which costs ₹300 to ₹450 and takes 40 to 60 minutes depending on traffic. There are also buses available from the airport to Vikhroli.
Is Vikhroli a posh area?
Vikhroli is a nice residential area with many options for those looking to rent or buy an apartment. It is reasonably priced and close to many big offices, with good connectivity to prominent employment hubs like Thane and Navi Mumbai.
Is Vikhroli safe to stay in?
Yes, Vikhroli is a safe area to live in. There are many offices and residential buildings in the area.
What are the best hospitals in Vikhroli?
The hospitals in Vikhroli include Aastha Hospital, Atul Lok Hospital, Godrej Memorial Hospital, Ruby Hospital, Samarth Hospital, Krantiveer Mahatma Jyotiba Phule Hospital, Siddhivinayak Hospital, Shushrusha Hospital, Shreenath Hospital and Disha Hospital.
What are the best schools in Vikhroli?
Some schools in Vikhroli are Orchids The International School – Vikhroli, Abhay International School, Don Bosco High School & Junior College, Shree Siddhivinayagar English High School, Udayachal High School, St. Joseph's High School and Kamal Vasudev Vaykole English School.
Which are the parks in Vikhroli?
There are a few parks in Vikhroli, such as Sambhaji Park, Gurudev Ravindranath Tagore Udyan, Priyadarshini Mahanagar Palika Garden, Sahuji Maharaj Udyan and Guru Gobind Singh Udhyan.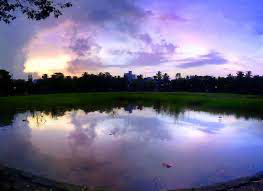 What are the best gyms in Vikhroli?
Some of the best gyms and fitness studios in Vikhroli are Fitness House Gym, Flex The Hardcore Gym, Bombay Fitness, Fitness Thirst, Muscle Studio Gym, Get Fit The Health Zone, BE STRONG GYM, The Black House Gym, Bowelkar Health Center, Hardcore Fitness Gym and Tanaji Vyayam Mandir.
What are the police stations in Vikhroli?
The Vikhroli Police Station is on Road Number 1, Kannamwar Nagar II, Vikhroli East, Vikhroli. The contact number is 022 2578 2240.