Whitefield is an urban neighbourhood located in the bustling city of Bangalore, India. Initiated in the late 1800s as a community for the Eurasians and Anglo Indians of Bangalore, Whitefield remained a small community on the eastern outskirts of Bangalore city until the late 1990s, when the local IT boom transformed it into a significant suburb. It currently makes up a sizable portion of Greater Bangalore.
Vibrant Whitefield is a center for retail and entertainment as well as a tech park and upscale apartment buildings. Global brands, cinemas, live music venues, and outdoor bars may be found in upscale malls like Phoenix Marketcity and VR Bengaluru. Pan-Asian, European, and Indian cuisines are offered by trendy mall restaurants. An after-hours crowd frequents prominent brewpubs and informal South Indian cafés outside of the malls.
Wondering which society your future home might be in, where you can find good food, a school for your kids, or even spaces you could work out in? Read on to find out!
List of top gated communities in Whitefield, Bangalore
Brigade Lakefront, which is located in the centre of Whitefield, has excellent access to a number of schools, workplaces, gathering places for the arts, and parks. But what distinguishes it is the area around your house where you may just walk.
Additionally, all residents have access to the 2,787 square metre clubhouse, which features a rooftop pool, as well as other amenities including a children's play area, senior citizens court, huge open green areas, and numerous athletic facilities.
Highlights & Amenities in Brigade Lakefront
Types of apartments: 2, 3 & 4 BHK
Area per apartment: 1240- 3126 sq. ft.
Off Whitefield Road, if you venture into the surrounding area, you will find a calm residential neighbourhood with an almost magnetic sylvan tranquillity. Elegantly designed independent villas with their own private gardens can be found here. Only at Prestige Silver Oak can you return home to a peaceful existence and celebrate the bygone era.
You name it and they have it be it a badminton Court, gymnasium, health club, indoor sports arena, intercom from security, multipurpose hall, squash court, supermarket space, swimming pool, and a lot more.
Highlights & Amenities in Prestige Silver Oak
Types of apartments: 3 & 4 BHK
Area per apartment: 2411- 4174 sq. ft.
A multi-story residential structure called SV Heights is located on Channasandra Road in Bangalore. Additionally, three commercial complexes are nearby. It also contains a swimming pool, a children's play area, a gymnasium, and other amenities.
Every little thing about this place is attractive, from the stylish flooring to the roomy balconies, the standard kitchen size, and the high-quality fixtures. A hassle-free existence is guaranteed by the 140 expertly planned Bangalore apartments that make up the SV Heights master plan. The cost of SV Heights is appropriate for those searching for both opulent and cost-effective apartments in Bangalore. So, come live the opulent lifestyle you've always imagined.
Highlights & Amenities in SV Heights
Types of apartments: 2 & 3 BHK
Area per apartment: 1106-1613 sq. ft.
4. Skylark Greens, Whitefield
Skylark Greens, a residence in Bangalore's Whitefield neighbourhood, is a work of inspired architecture, exciting luxury, and lush surroundings. Skylark Greens is affiliated with several renowned educational institutions, medical facilities, shopping malls, technology parks, and other municipal amenities so that you may spend more time at home and less time travelling.
The apartments are roomy, well-ventilated, and in accordance with Vastu. It provides a wide range of top-notch features, including Apartments. Additionally, suitable safety equipment is installed to guarantee that you and your family live happily and safely in these apartments in Whitefield.
Highlights & Amenities in Skylark Greens
Types of apartments: 3 & 4 BHK
Area per apartment: 2480- 4500 sq. ft.
Top things to do in Whitefield, Bangalore
1. Visit Orzuv Hub
Orzuv Hub, located on Whitefield Main Road, combines a cafe with a lifestyle shop and event space. It is also located in a gorgeous home with a style that will remind you of Kashmir. The setting is cosy. There aren't many book collections. The restaurant serves dishes with genuine Kashmiri flavours. It is situated close to the Forum Neighbourhood Mall on the main street. The location is pleasant for quiet nights and some alone time away from the busy streets.
2. Get a poolside dining experience
Whitefield Bar and Grill is a luxurious restaurant that offers a variety of traditional grill, tandoor, and barbecue dishes. It is an al fresco dining option on the rooftop next to a pool. While the savoury aroma of grills, tandoors, and barbeques waft in a feeling of satisfaction, let your skin soak up the gentle breeze of the lovely environment. Why not? You may get drinks and fluids from the bar to stay hydrated while having fun. Tofu chaap, keema naan, fillet mignon, pork belly, and hamburgers must be tried.
3. Play and eat at TherPuP
Dog enthusiasts may enjoy a pawsome time with 14 in-house pets while snacking on the delectable food provided in the town's first Dog Cafe. The best location for pet parents with training, boarding, a pool, and grooming services. The location is all about infinite love, wonderful cuisine, and company. If you've had a rough day, go to the café. They guarantee you will be pampered by their dogs and food, which will lift your mood.
4. Explore Lakeview Farm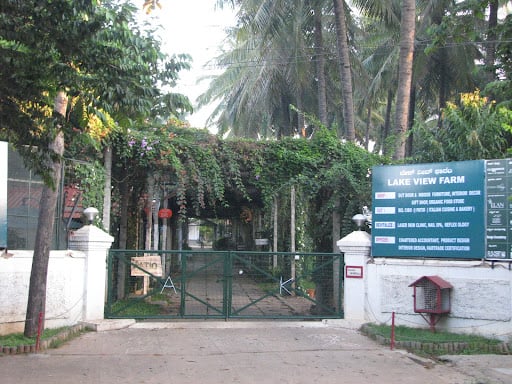 A verdant haven in Whitefield, Lakeview Farm (formerly a farmhouse from which you could overlook Varthur Lake decades ago, in case you were wondering about the name) is home to ten shops that sell anything from organic foods and handicrafts to offbeat home furnishings. You can also find workplaces and a design studio by moving around (Studio ABD by design entrepreneur Abhijit Bansod). Fruit trees and beautiful plants surround it, and in the centre is a sizable open grassy area that may be rented out for gatherings.
5. Binge on food while you read
Windmills is a premier restaurant, jazz venue, and microbrewery. A unique collection of books completes the experience by indulging your senses in a way you've never known. The best craft beer is freshly made in this location to stringent standards. A venue where top musicians from across the world may play up close and personal. a vast collection of carefully chosen books on music, art, design, and architecture. A gastronomic journey including the greatest innovative and classic dishes
Places to explore in Whitefield, Bangalore
1. Park Square Mall, Whitefield
The renowned International Tech Park Bangalore (ITPB), a top IT park in India, is home to Park Square Mall. Park Square Mall provides a wide range of dining, entertainment, and shopping opportunities to the thriving ITPB neighbourhood and a wider area of the thriving Whitefield suburb. The greatest local and international cuisines are available at the food courts and restaurants, and Q-Cinemas is the ideal place to spend hours enjoying the most recent and top films.
2. Forum Neighbourhood Mall, Whitefield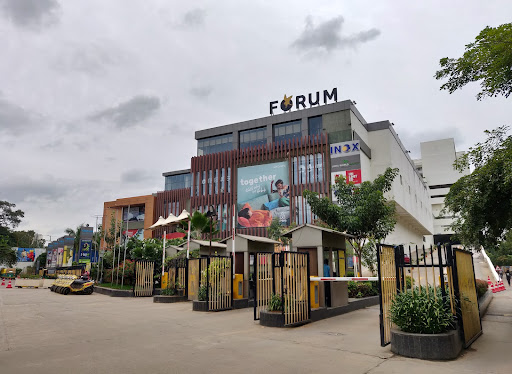 The mall in India called Nexus Whitefield is the only one of its sort. It attracts the greatest Big Brands and is situated in Bangalore's Whitefield, the IT hub. It doesn't cut corners on the way to customer satisfaction and is renowned for providing a healthy, upscale, yet pleasant family shopping experience. A five-screen movie theatre, a dance studio, wheelchairs, strollers, a Reva charging station, free WiFi, ATMs, a men's and women's tailor, kids' play spaces, and more are all available here. ideal for a content neighbourhood.
3. Cosmos Mall, Whitefield
The mall is situated behind AECS Layout on the major route of ITPL. Since then, it has changed its name to Brookefield mall. With three levels of stores, a food court, and INOX, it is a small mall. Parking is plentiful, which is a blessing. One may spend a couple of hours or watch a movie at this mall before leaving and walking 500 metres away to AECS layout to enjoy further shopping and essentials purchases.
4. Virginia Mall, Whitefield
The Virginia Mall, which bills itself as the "City Entertainment Centre," is your one-stop shop for international and Indian fashion, scrumptious foreign food, and an extravaganza of entertainment! This is a great place to hang out and play games like cricket, basketball, and other ones. The two primary draws are rock climbing and Paradise.
5. Gamingalaxy – Escape Room & Laser Tag, Whitefield
Gaming Galaxy is the place to go if you're seeking the ideal entryway to entertainment. For corporate team building, birthday and anniversary celebrations, family reunions, get-togethers, team trips, and fresher parties, it offers thrilling laser tag games in five distinct themes and five different escape rooms. With the help of their captivating and immersive 60-minute escape rooms, you may feel the thrill of catching a ghost, stealing a treasure, saving an airliner from terrorists, or deciphering ancient military tactics.
FAQs about Whitefield, Bangalore
How far is Whitefield from the City Centre?
The distance between Bangalore City Station and Whitefield is 18 kilometres.
What is the distance from Whitefield to the Airport?
The travel distance or driving distance between  Whitefield and Bangalore Airport is 53 kilometres.
What is the nearest bus station from Whitefield?
The C.M.R.I.T. College stop is the nearest one to Whitefield in Bengaluru.
Is there any metro station in Whitefield?
The nearest metro station to HSR Layout is Baiyappanahalli Metro Station. The distance between Jayanagar Metro Station to HSR Layout is 13km only. However, construction for a new metro station is underway.
What are the best hospitals in Whitefield?
The best hospitals in Whitefield are Manipal Hospital, Cloudnine Hospital, Aster Whitefield Hospital, and Sri Sathya Sai Super Speciality Hospital