Wilson Garden is a neighborhood that is located in the central part of Bangalore. Strategically positioned in the city's core, this haven is primarily made up of apartment buildings. Lal Bagh, Jayanagar, Adugodi, and Sudhama Nagara are all in close proximity to it. Atal Bihari Vajpayee TTMC, NIMHANS, and Lakkasandra Lake are a few of the area landmarks.
Wilson Garden is easily accessible from MG Road (3 km), Koramangla (2.5 km), Jaya-Nagar (2 km) and JP Nagar. It is also becoming increasingly popular in the residential market as a result of its close proximity to all public amenities and robust linkage to esteemed business districts like the Central Business District, Electronic City, Peenya, and many more.
Wondering which society your future home might be in, where you can find good food, a school for your kids or even spaces you could work out in? Read on to find out!
List of top gated communities in Wilson Garden, Bangalore
1. Gopalan Wilson Manor, Wilson Garden
Live a luxurious and diverse lifestyle in the magnificent Gopalan Wilson Manor. It's a beautifully planned society built to meet all your expectations.
This stunning complex is a vaastu compliant society.Gopalan Wilson Manor is equipped with all basic and high end amenities such as a clubhouse, play area, swimming pool, Badminton/Squashcourt, Indoor games room, and reserved parking.
Highlights and Amenities in Gopalan Wilson Manor
Type of apartments: 2 BHK.
Area per apartment: 957 sq ft.
2. Prestige Acropolis, Wilson Garden
Prestige Acropolis is a brilliantly made Residential property that's sure to wow you. The society is smartly constructed, designed to cater to the needs of different individuals. The residential units are available in different sizes and are adequately suitable for a spacious living.
It offers various luxury amenities like a gym, swimming pool, indoor games room, meditation area, early learning center, etc.
Highlights and Amenities in Prestige Acropolis
Type of apartments: 3, 4 BHK
Area per apartment: 2800 sq.ft.- 4000 sq.ft.
3. Mythreyi Sanyog, Wilson Garden
Sanyog is a boutique complex which houses beautifully crafted apartments that provide a modern and contemporary lifestyle. The building is equipped with all the basic amenities and boasts of high-end specifications to make the life of its residents comfortable and luxurious.
It is located in a calm and serene environment which assures you with pollution free and clean surroundings. Sanyog is a sparkling mix of comfortable living, basic facilities, and a nature-friendly relaxing lifestyle.
Highlights and Amenities in Mythreyi Sanyog
Type of apartments: 2,3 BHK
Area per apartment:1137.00 sq.ft. – 1748.00 sq.ft.
4. Puja Wilson Garden, Wilson Garden
Puja Wilson Garden is an ultra-premium apartment with twin towers to live an elevated lifestyle. With phenomenally well designed luxury, the complex offers a residential destination that places beauty, immaculate space planning, design integrity and sustainability at its core.
Puja Wilson Garden offers comfortable and facilitated living, with conveniences which include a clubhouse, cycling and jogging track, power backup, swimming pool, lift, parking space.
Highlights and Amenities in Puja Wilson Garden
Type of apartments: 3 BHK
Area per apartment:1532 sq.ft.
5. Sai Krupa, Wilson Garden
Sai Krupa offers apartments with a perfect combination of contemporary architecture and features to provide comfortable living. It is a beautifully structured complex to provide for your best experience in lifestyle.
Enjoy a host of facilities at Sai Krupa which includes Gymnasium, Power Backup, Landscape garden, children play area, among others. The best part, however, is the pocket friendly prices that it offers. You would not want to miss out on this society.
Highlights and Amenities in Sai Krupa
Type of apartments: 2 BHK
Area per apartment:106.84 sq.mt.
6. SKC Wilson Vintage, Wilson Garden
Wilson Vintage provides an exclusive range of multi-storied apartments with modern infrastructure all catered to a comfortable and luxurious living.
The unique feature of Wilson Vintage is the fact that it has all the basic and recreational utilities like National Public School, Tibet Mall, Hosmat Hospital, KSRTC Bus Stop, Reliance Market, Inox movies, Gold's Gym, Aegis Auto Gas etc are located at a place around a breeze. Wilson Vintage is very close to the highway thus providing a great connectivity with public transport.
Highlights and Amenities in SKC Wilson Vintage
Type of apartments: 3 BHK
Area per apartment:3000 sq.ft..
Things to do in Wilson Garden, Bangalore
1. Take a self defense class
One of the best things that Wilson Garden offers is an opportunity to take Krav Maga classes for self defense. Franklin Joseph Krav Maga Self Defense offers various self defense capsules for you to choose from.
2. Step out for the best dosa experience
At Wilson Garden, RK Dosa Camp is a low-key outlet, but the quality of their dosa is top-notch. Their Family Dosa which is 4 feet long is a must try. Also, try Janatha hotel for a quintessential south Indian food experience.
3. Grab a drink with a friend
SPR Bar in Wilson Garden is an exceptionally beautiful retreat, perfect for leisure in the company of friends. It houses a well-stocked bar that serves different blends of domestic as well as international alcohol.
4. Go plant shopping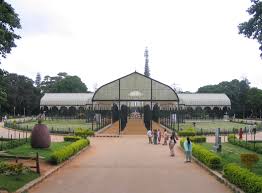 Lal bagh Botanical garden hosts a wide variety of plants for you to choose from in their nursery. If you are a plant lover you are sure to get excited at the range and prices they offer.
Places to visit in Wilson Garden, Bangalore
1. NIMHANS Brain Museum
The Neuropathology Brain Museum (Human Brain Museum), is only one of its kind in India. This unique facility has become a center of attraction for the students of various colleges and schools as well as for tourists to see the human brain in reality.
2. LalBagh Botanical Garden
Lalbagh is a botanical garden, with an over 500-year history. The park has some rare species of plants brought from all over the world.The garden is aesthetically designed, with lawns, flowerbeds, lotus pools and fountains. Most of the centuries-old trees are labeled for easy identification.
3. Bengaluru Palace
Bangalore Palace is a royal palace and the Palace grounds are used for holding public events including music concerts.Fun World is an amusement park situated in palace grounds. It has various joy rides, a water park and snow room.
4. Cubbon Park
Cubbon Park is a very important landmark of Bengaluru city. It has a rich recorded history of abundant flora and fauna plantations along with numerous impressive and aesthetic buildings and statues of famous personages.
5. Tipu Sultan Summer Palace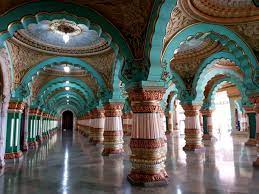 Tipu Sultan's Summer Palace is a heritage site with indo-islamic architecture. It's a beautiful blend of architecture, history and culture. A perfect place to spend your day exploring. You would not want to miss this place of absolute beauty.
FAQs about Wilson Garden, Bangalore
Is Wilson Garden a good place to live?
Excellent place to live and also the center of Bangalore. Wilson Garden is a centrally located area with a lot of greenery. It is easily accessible from MG Road (3 km), Koramangla (2.5 km), Jaya-Nagar (2 km) and JP Nagar.
What is the distance from Wilson Garden to Airport?
It takes 45 minutes to travel from Bangalore Airport to Wilson Garden. Approximate driving distance between Bangalore Airport and Wilson Garden is 38 kms or 23.6 miles or 20.5 nautical miles.Travel time refers to the time taken if the distance is covered by a car.
What is the nearest metro station from Wilson Garden?
Jayanagar metro station is the closest metro station at a distance of 2km.
What are the best hospitals in Wilson Garden?
Some of the hospitals in this area are-HCG Cancer Hospital, Fortis Hospital, Vydehi Superspeciality hospital, Agadi Hospital and research center, etc.
What are the best schools in Wilson Garden?
SRS English School, LA Cambridge School, Hombe Gowda Boys High, Eswari High School, K J High School, Nirmala Girls high School, etc are some of the schools in the locality.