The pandemic is a scary prospect for us all. But it's much worse when you can't even afford essential medicines, as is the case with the majority of our population.
In the attempt to bridge this gap, MedsforMore is collecting unused, unexpired COVID-19 medicines (see list in image below) and making them available to the needy.
Should you wish to contribute to this initiative, do register with them as an ambassador — or simply make a donation.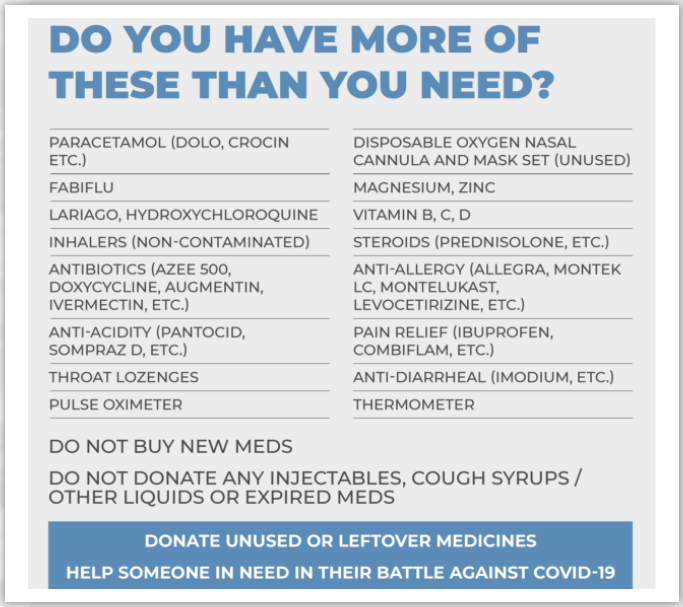 About MedsforMore
MedsForMore ("MFM') is a citizen level volunteering social initiative established only to facilitate collection of unused COVID-19 medicines only to be prescribed and distributed free of charge by its volunteering partners. MFM in no manner encourages anyone to purchase medicines and donate for its purposes. MFM is carrying out this activity without any financial consideration. MFM is in no manner intending to raise any funding, monetary donations through this website or any other means for the said purpose.