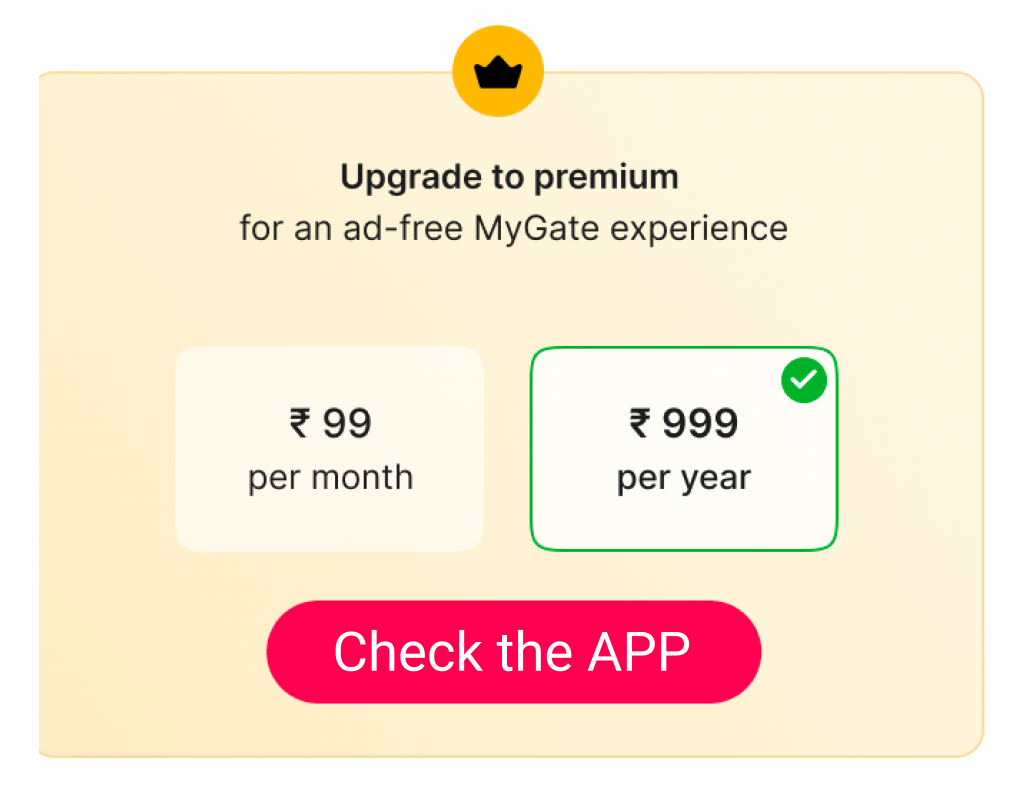 The MyGate Premium subscription plan gives you an ad-free MyGate experience. You can choose from a monthly or a yearly subscription of the plan.
You can upgrade to the Premium Plan through the app by following these steps:
Settings > Know more about your society plan > Upgrade to premium
Frequently Asked Questions
How do I, as a resident, pay for the Premium Subscription?
You can pay through App Store/Playstore. Payment rules on App Store/Playstore will apply to the payment made for the MyGate subscription.
What are the benefits of Premium Subscription?
a. Enjoy an ad-free MyGate experience on the MyGate App.
b. Approval Entry notifications directly from the MyGate Notification
c. Apple watch users will have support to approve entry requests from the Apple Watch
What if my flat is Premium, will I need to get a subscription?
No, if your flat is premium, you will directly qualify for an Ad-free experience.
Who will the Premium Subscription apply to?
The account through which the payment has been made will be a premium account. Login to the account through any device, and the user will see an ad-free experience.
How do I cancel my subscription?
You can cancel your subscription through Playstore/App Store payment options. The same rules as the Playstore App Store cancellations will apply for MyGate Subscriptions. Cancellation of subscription will only apply after the expiry of the current duration of the subscription. Partial refunds will not be applicable.
What if I switch my flat midway through the subscription?
Your subscription will be active for the period of the subscription irrespective of flat change.
13. What if I have paid through Playstore and use the account on my iPhone? Or vice-versa?
As long as the subscription is valid, using it on either Android or iOS will not impact the Premium Experience. But canceling the subscription will only be possible on the store where the subscription was purchased, either Playstore or App Store.
What if I have multiple MyGate flats?
If you have multiple MyGate flats, then your Premium Subscription will apply for all flats.
Note
MyGate is a product for the entire community, therefore the selection of the plan is approved by the management committee
In case of any preference for a different plan, do connect with your committee to discuss a change
For concerns with regard to any of these plans, write to us at [email protected]