It's the start of the month, there are a lot of bills to settle, and domestic staff salaries to pay. The process is equally scattered across cash, cards, notes, and reminders as much as it is scattered in your head. But not anymore, thanks to MyGate Payments – a quick and easy way to pay and manage your home and community bills via a single app, with INR 4 charges for payments via UPI, and to also enjoy cashback and Credit Card offers every month.
Why MyGate Payments?
Exciting cashback, rewards, and bank offers every month
Pay and manage home & community bills in a single place
Pay rent using a credit card & get an interest-free credit period*
0% charges on payments via UPI and Rupay Debit card
Options to pay securely via credit cards, debit cards, UPI, or e-wallets
Transaction history of all your utility payments
Download receipts of paid charges and society bills
Payments acknowledged via SMS/Email
Updates on the current status of your payment
MyGate support for payment related queries
Let's get started…
A. How to pay for your house rent
1. Click on the Rent Payment widget on the app
2. Click on 'Pay Rent'
3. Add the Landlord's name, the property address, the Landlord's Bank account details and click on 'Next'
4. Add a note, enter the amount that has to be paid. You can check 'Payment reminder' and edit the date. Click on 'Proceed to Payment'
5. Select the payment mode and click on 'Pay now'
– For UPI, select the preferred UPI app
– For Credit Card, enter the card details
6. View the payment status and download the receipt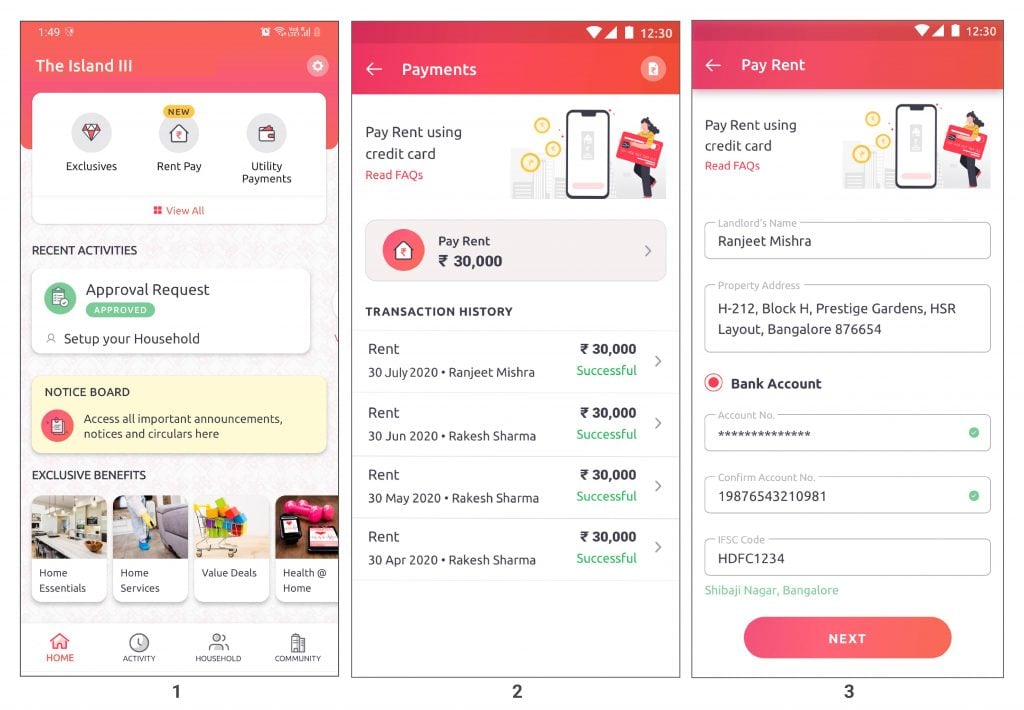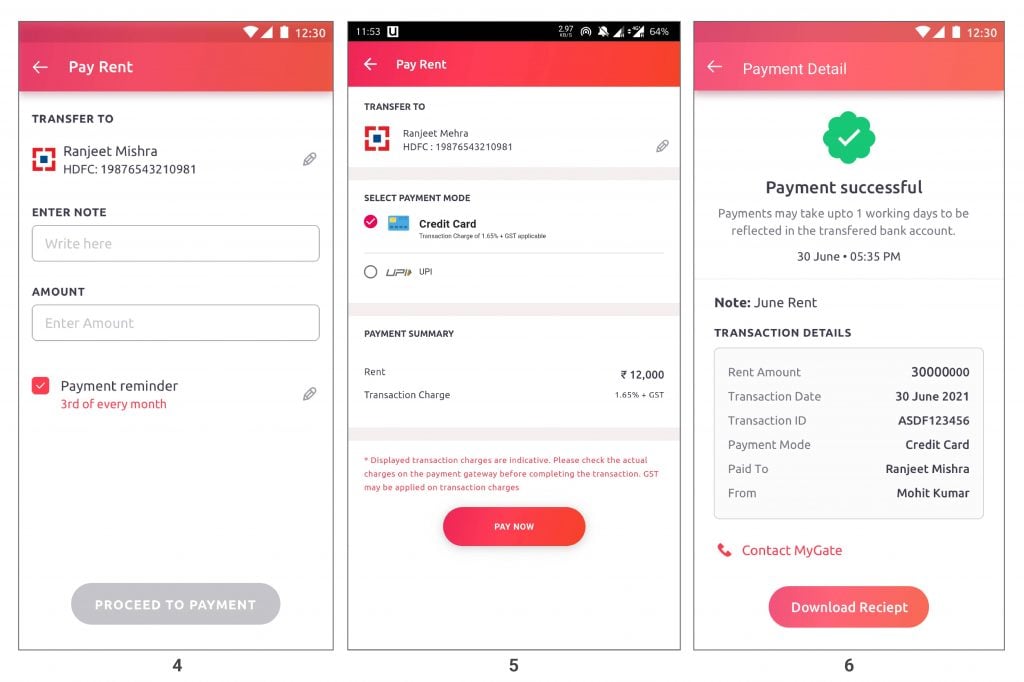 Enjoy 0% fee via UPI on your house rent. Pay Now!
B. How to pay your society dues
1. Click on 'Society Dues' under the Community tab
2. Click on 'Pay Now' on the invoice raised
3. Select the mode of transaction – UPI, Debit/Credit Card, Net Banking, Wallet and click on 'Checkout'
4. Enter the details and click on 'Pay' STEP-5
– For UPI, select the preferred UPI app
– For Net Banking, select the bank and login
– For wallet, select the wallet and login
5. The convenience charges are displayed on the screen. Click on 'Continue' to make the payment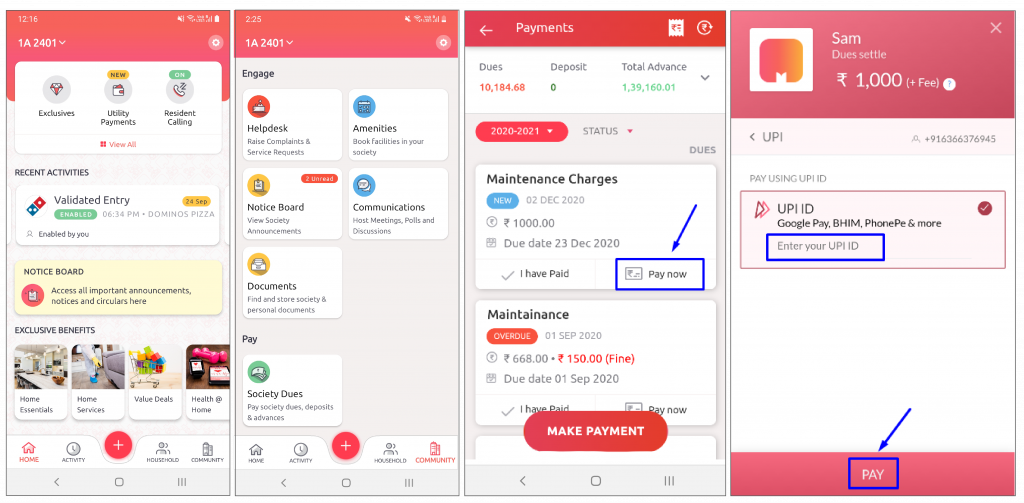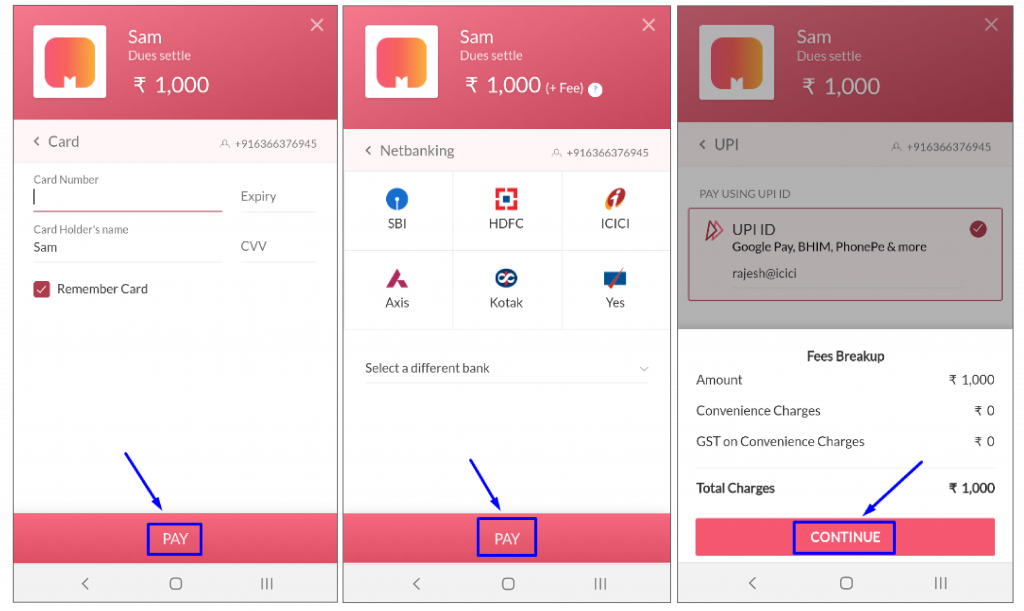 Watch the video below for a complete walkthrough…
Enjoy SBI Credit Card & MobiKwik offer on your July society charges. Pay Now!
MyGate's ERP Package is an end-to-end community management system that comes with a number of other useful features including quick access to essentials, healthcare at home, digital society updates, and emergency alerts in case of crisis. To enable it, contact your management committee or MyGate relationship manager.
C. How to pay for your utility bills
1. Click on the Utility widget on the app
2. Sign up and validate your mobile number
3. Select the payment you want to make – mobile, DTH, Electricity, Gas, or others – and proceed. You will remain signed in to the 'Utility Payments' section for 90 days.
4. Post 90 days, validate your mobile number again with OTP for security reasons
5. Transaction History for all the Utility Payments is available in the top right corner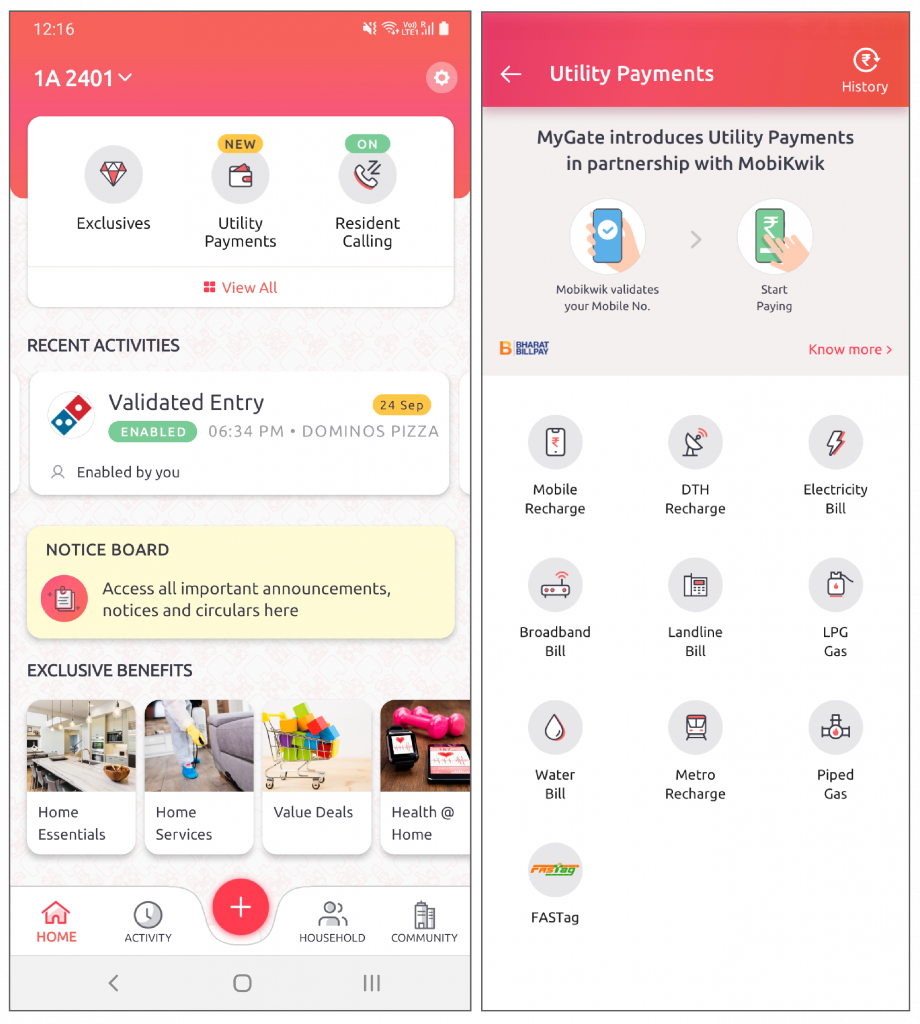 Open the app link to pay your bills today!
D. How to pay your domestic help salaries
1. Select the 'Household' tab on the app home screen
2. Got to your domestic help's profile and hit the 'RECORD PAYMENT' button
3. Enter the amount to be paid and the transaction description
4. Choose payment mode as UPI
5. Click on 'Proceed to Payment'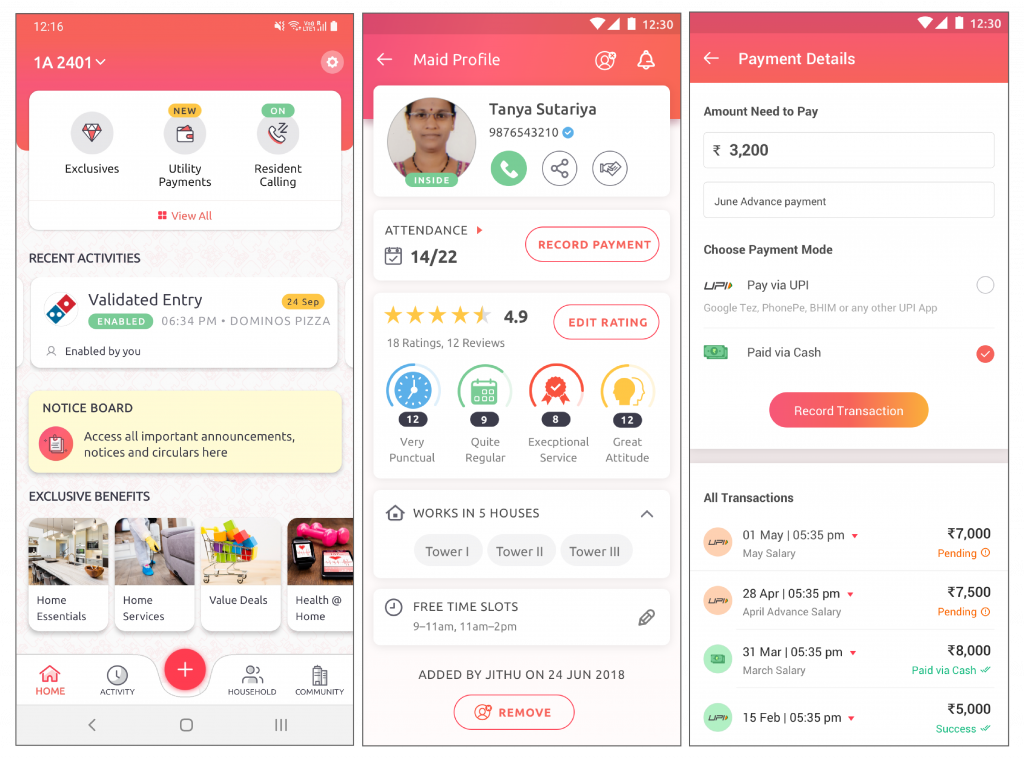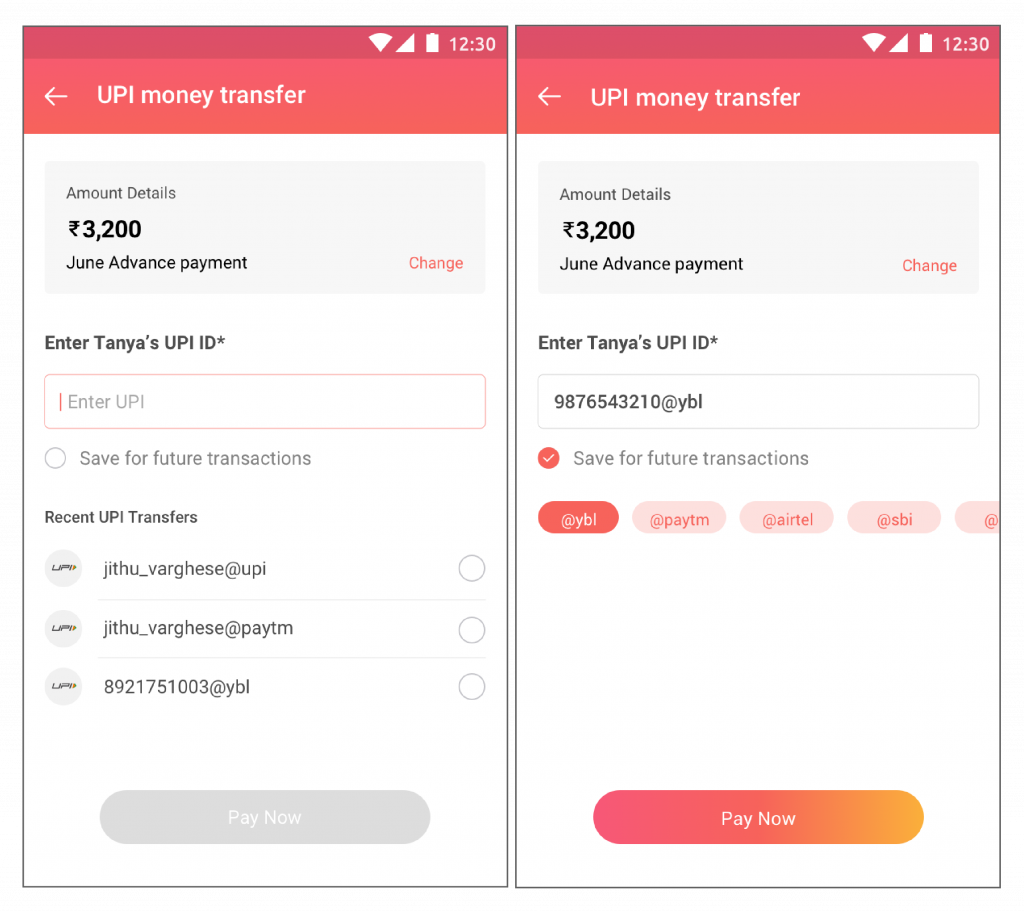 Get started with MyGate today and unlock the convenience of one-click payments! Get in touch with your society admin for details.
*Interest-free credit period is different for all banks.