Feature in Focus: Security Alert
June 29, 2020
By Team MyGate

In case of an emergency in your house or community, you tend to panic when no one is around.
But don't worry, if you're a MyGate resident, help is just a click away.
With the Security Alert button on your MyGate app, you can immediately alert your family & friends, including the ones who are not MyGate users, and the main gate security. You will be notified if someone is coming for help.
Here are the two ways you can raise a security alert:

Option 1
a. Click on Security Alert on the MyGate home screen
b. Select the issue and click on raise alarm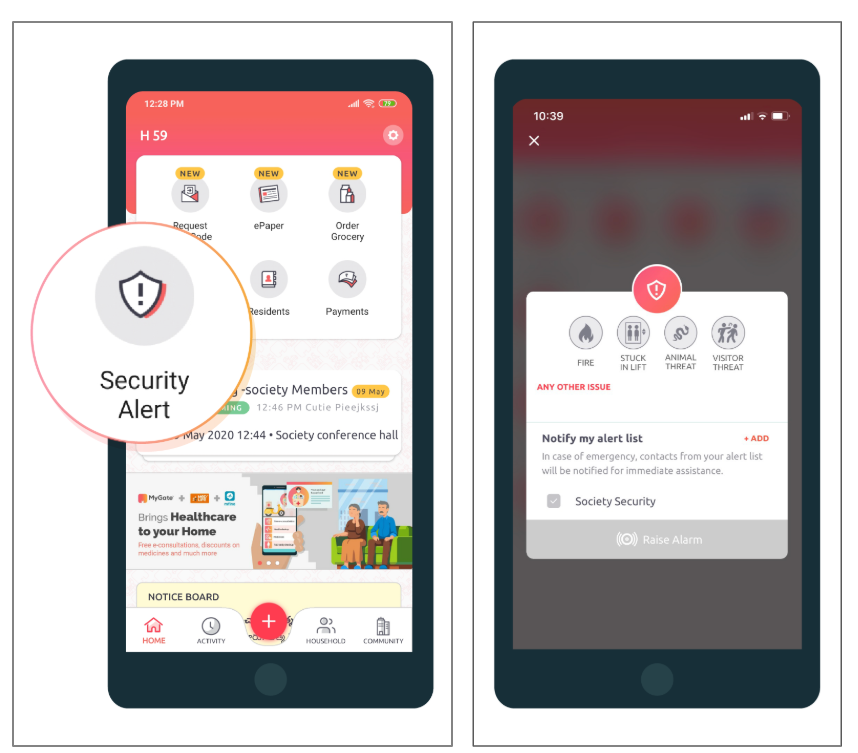 Option 2
a. Click on the Quick Actions button
b. Click on Security Alert under Notify Gate
c. Select the issue and click on raise alarm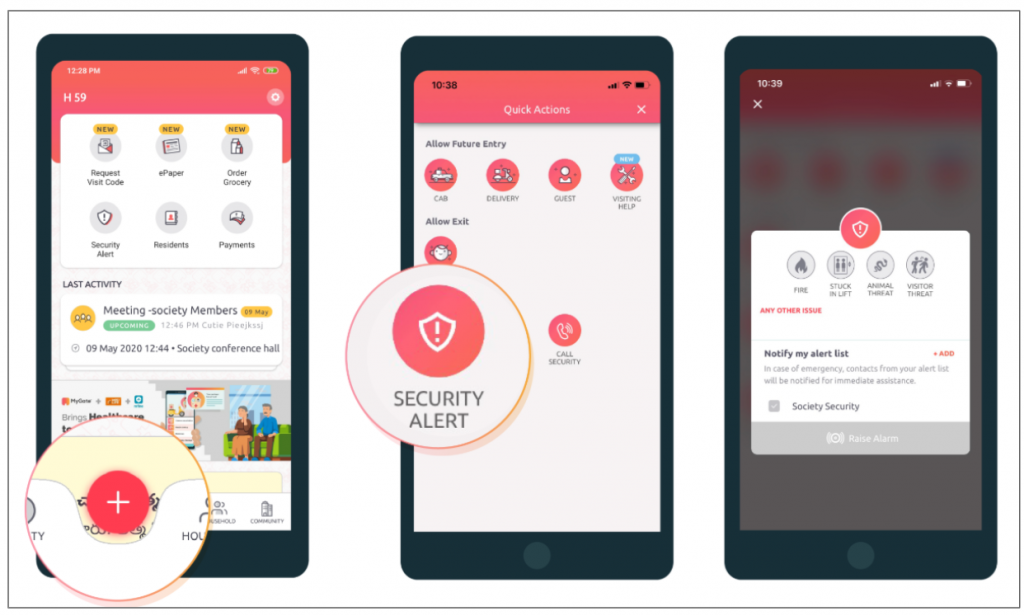 Here's how you can configure the alert for family and friends:

a. Click on Security Alert on the MyGate home screen
b. Click on the Add button to Add family/friends
c. You can select upto three contacts
d. A confirmation SMS will be sent to the selected contacts for their consent to receive the IVR call in case of an emergency
e. The contacts are saved in the security alert screen, you can deselect any contact if they do not want the alert
Get prompt assistance during emergencies with MyGate. Check out the feature today and share your feedback at [email protected]
Get offer details for your society