MyGate is now in thousands of societies and millions of homes across India. So there's a strong chance that your friend or family member is also a MyGate user. We endeavour to improve the lives of MyGate users, the new feature 'Request Visit Code' is a step in that direction. If a MyGate user wants to visit his/her friends or family in another MyGate society, all he/she needs to do is request a 'Visit Code'.
Benefits of Request Visit Code
It saves you the hassle of sharing your details at gate to enter the society;
Minimises interaction with society staff;
The process is initiated beforehand, so you're ready before you even get there.
Here's what you have to do:
1. On the Home Screen, click on the Quick Actions icon (+)
2. You can now see an icon that says 'Request Visit Code'
3. On clicking this icon
a. You will be able see Request Visit Code Button
b. On clicking that, you will be able to open your contact list
4. If the contact you want to visit lives in a MyGate society, you can request the visit code
5. The contact will be informed that you are expected to visit, they can either pre-approve your entry or decline the entry if they are not at home
6. Once the contact approves entry, you will receive a code that will be valid for the entire day
7. You must share the code with the security guard at the time of entry, and you can enter the society hassle-free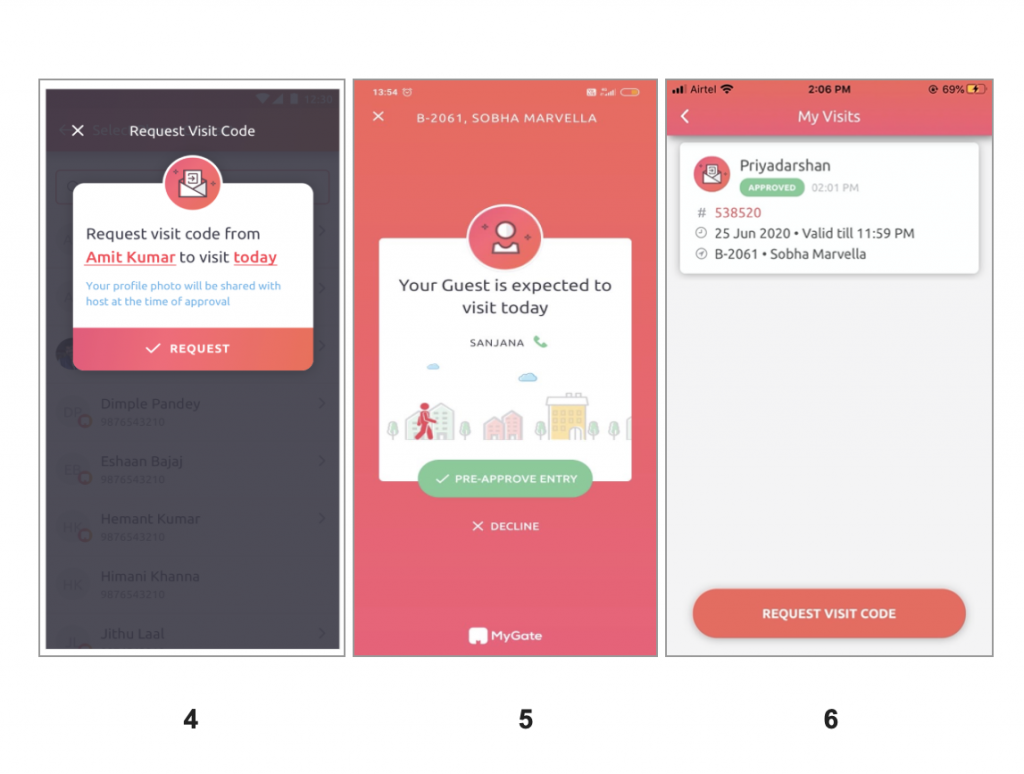 This new feature is exclusive to MyGate communities. If your friends and family members are not using MyGate, share the benefits of enrolling their society in MyGate and the handy features they can avail of when using the app.