Millions of MyGate users pay their society maintenance bills via the app and here's how they benefit…
Contactless one-click digital society maintenance payment
A multitude of payment options to choose from, credit/debit cards, Netbanking, UPI, etc
Maintenance overdue reminders
Access to entire transaction history in a single space
Complete visibility into transaction records
INR 4 charges on UPI and RuPay Debit Card Transactions
..and more!
Know your payment status
Did you make a transaction that was unsuccessful? Are you confused about the status of your payment? With MyGate, not only you have complete visibility into your payment records but also complete clarity on the status of individual transactions.

Here's how…
View all your transactions at a single place on the app; the 'Payment History' screen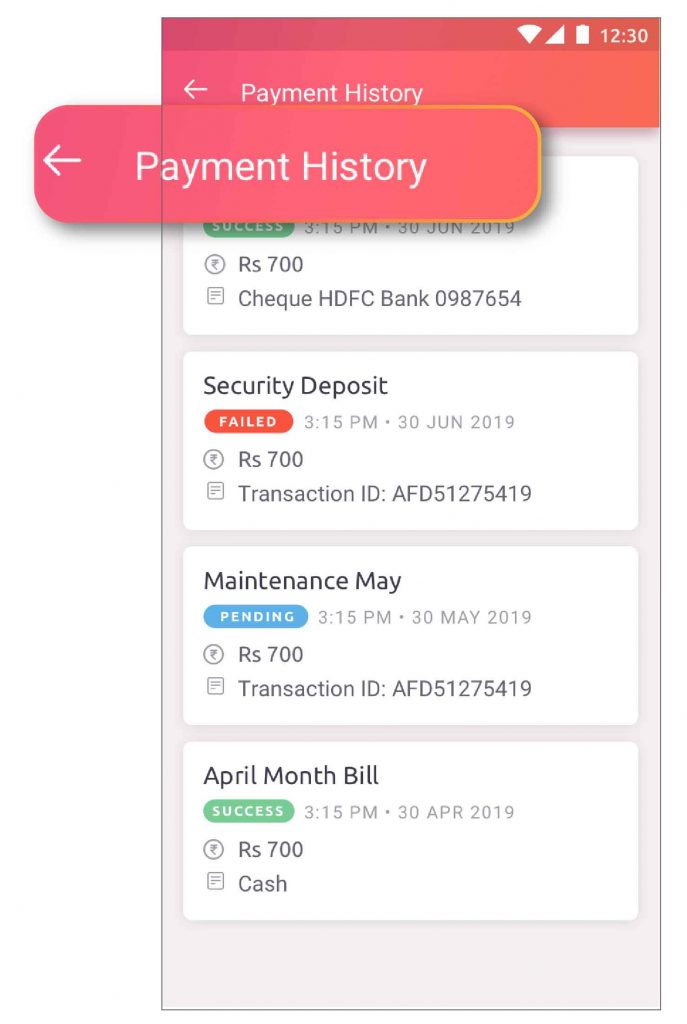 Know the status of your individual transactions; whether they were successful, failed or pending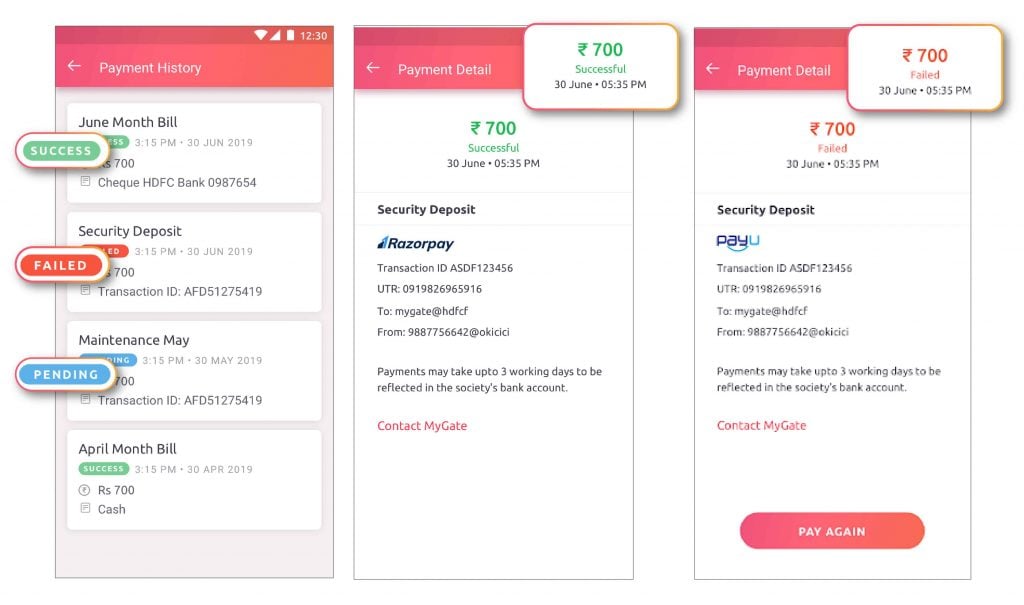 Receive an actual response from the payment gateway about your transaction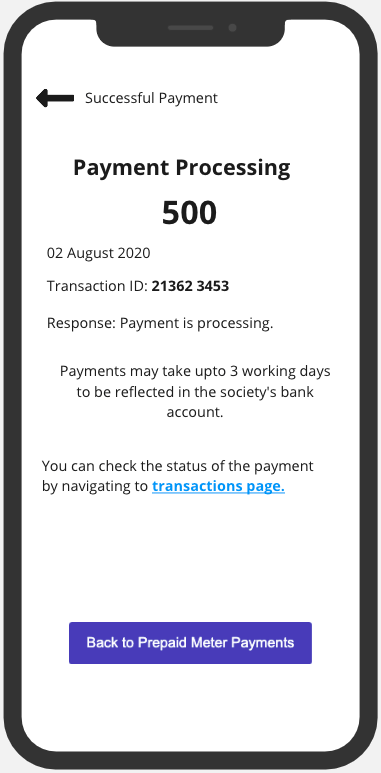 For more information, get in touch with your society admin.