During these tough times, RWAs are doing all they can to ensure better safety for residents and society staff. At the same time, we too are doing our best to make societies safer from COVID-19.

MyGate has now introduced 'COVID Protect' on the app.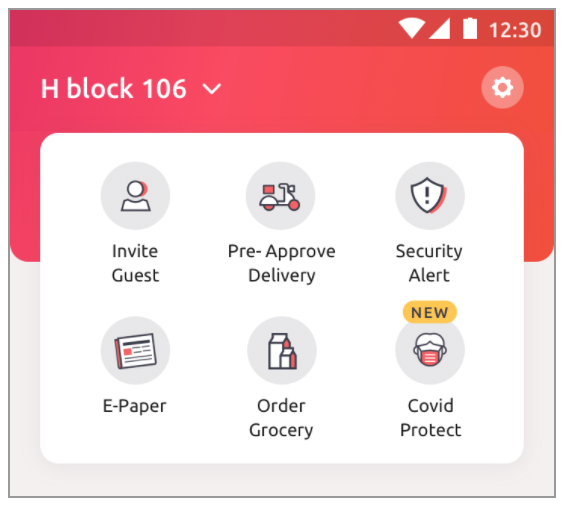 COVID Protect includes:
1. Comprehensive COVID Management for Communities (CCMC) to ensure better safety
MyGate has developed CCMC – a set of covid control features built to curb the spread of COVID-19. CCMC comprises of the following features: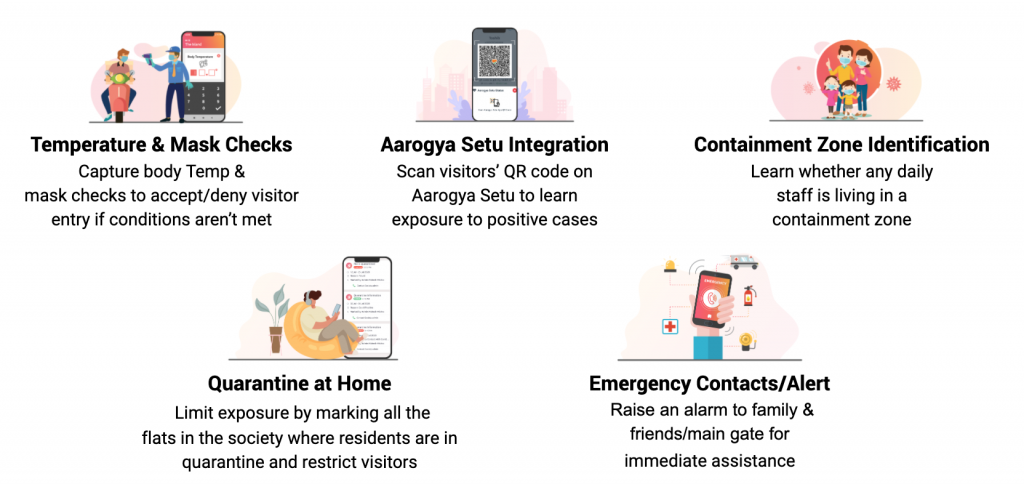 …and many more.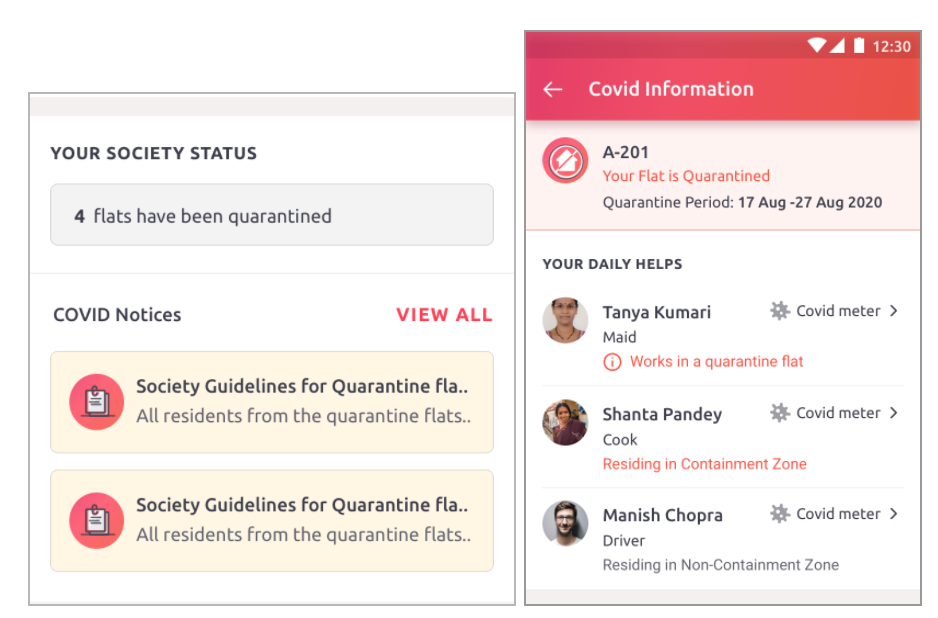 2. COVID updates & information for your city
Team MyGate & Newschecker brings to you COVID updates and the latest information from your city.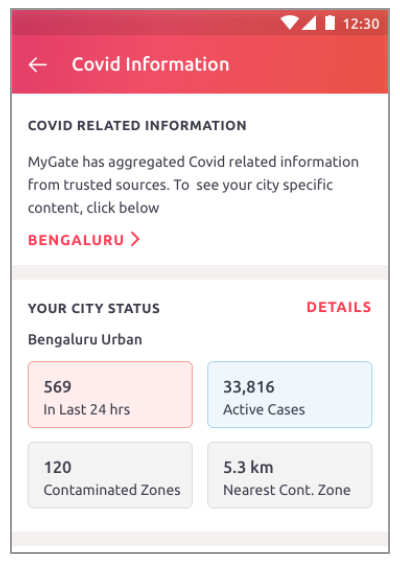 Bangalore | Chennai | Delhi | Hyderabad | Kolkata | Mumbai | Ahmedabad | Surat | Pune | Others
Fight Fake News
Now easily find out whether any information you receive is TRUE or FAKE. Simply WhatsApp a link, image or PDF to Newschecker.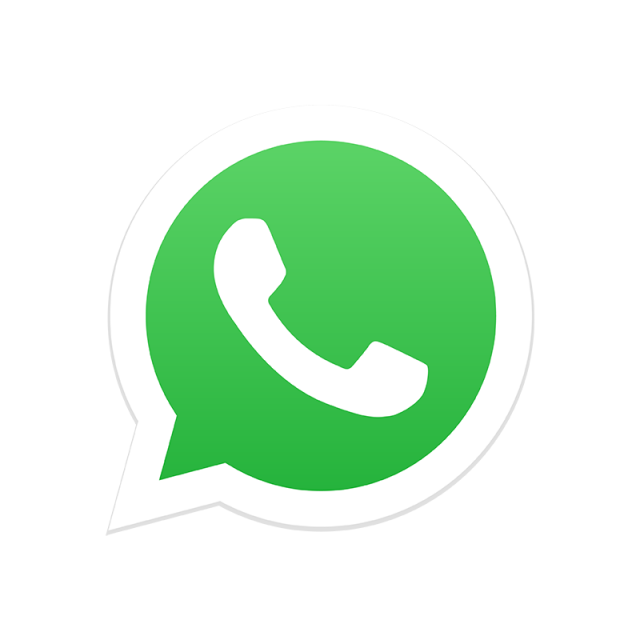 Whatsapp Newschecker
3. Exclusive MyGate partnerships to combat COVID
MyGate has partnered with Portea and Nightingales to help societies manage COVID emergencies with proper medical assistance.

Portea Medical, India's largest home healthcare service provider, is offering the COVID Armour to MyGate societies to help manage COVID in a much safer, accessible, and affordable way.

Nightingales, a Mahindra Collaboration with over 24 years of expertise, brings the Home Quarantine Program to MyGate societies to support individuals and families quarantined at home with proper medical assistance to do so.

To know more, click here.

MyGate also brings to you Corona Kavach Policy from IFFCO TOKIO in collaboration with Willis Towers Watson. Corona Kavach Policy is a specialised, pocket-friendly insurance policy covering the COVID healthcare services provided by Portea & Nightingales.