Naduvakkarai used to be quiet suburbia in the northwestern part of Chennai. But soon enough, the town started to attract a lot of relevant attention. The Tamil Nadu housing and urban development department transformed the small town into a planned and modern residential district. The residential zone is named after the former prime minister of Tamil Nadu C.N. Annadurai. Anna Nagar is perhaps the only residential district in Chennai that follows the western standard address system, and roads in the area are laid in a grid. The green line of the Chennai metro passes through this locality. Thirumangalam, Anna Nagar Tower, and anna Nagar east stations are within walking distance.
The locality is flanked by New Avadi road to the west, The Grand northern trunk road to the east. And is extremely well connected to employment hubs like Padi industrial area, Ambattur industrial estate, SIDCO industrial estate, Ambit IT Park, Prince Info Park, and Kochar Technology Park. The locality is known for its extensive retail infrastructure, alongside all kinds of shops and stores. VR Chennai Mall, AMPA Skywalk, and Spectrum the Grand Venus mall are within accessible distance. The amenities are well supplied and infrastructure for the same is closely monitored and maintained. Also, when it comes to recreational options, Anna Nagar Tower, Tower Park, and Millennium Park are the prime destinations that can be accessed by Anna Nagar residents.
Top gated communities in Anna Nagar, Chennai.
1. Prestige Bella Vista, Anna Nagar
Occupying over 25 acres of land, this project flaunts 33 well-furnished buildings. All of them are supplied generously with all the necessary amenities. And, are guarded by layered security systems 24*7. The facilities include Swimming Pool. Tennis Court, Squash Court, Aerobics Room, Basketball Court, Badminton Court, Cycling & even Jogging Tracks. The project also houses, ATMs, Spas, Saunas, a gymnasium and a library that are easily accessible to the residents.
Highlights and amenities of Bella vista
Type of apartments: 3 BHK, 4 BHK
Area per apartment: 1800 sq. ft. – 2621 sq. ft.
Number of apartments: 2613
Address: Mount Poonamallee Rd, Iyyappanthangal, Chennai, Tamil Nadu 600056
2. The Gardenia, Anna Nagar
The gardenia is a residential tower established by the Ozone group. The styling and architecture are contemporary, and the exterior matches the interior with finesse. The Gardenia aims to provide a world-class residential experience by making available an Infinity Swimming Pool, Lift, Gymnasium, Visitor Parking, Jogging and Strolling Track. The place is well guarded by an adept team of guards who are well-equipped with technology.
Highlights and amenities of The Gardenia
Type of apartments: 4 BHK
Area per apartment: 2475 sq. ft.
Number of apartments: 32
Address: 4th Ave, AK Block, Anna Nagar, Chennai, Tamil Nadu 600040
3. Pushkar Harrington residences, Anna Nagar
Pushkar Harrington residences are known for their eco-friendly and robust construction and premium brickwork. It is made to resist dampness, is of better quality, and has an excellent thermal insulation system. The tower is supplied generously with all kinds of amenities and is well-guarded 24*7.
Highlights and amenities of Pushkar Harrington residences
Type of apartments: 3 BHK
Area per apartment: 1884.00 sq. ft.
Number of apartments: 12
Address: No37, R block, Anna Nagar 3rd Main Rd, Block R, Anna Nagar, Chennai, Tamil Nadu 600040.
4. AURA by Hirani foundations, Anna Nagar
Aura is a residential tower located at a prime location in Anna Nagar. Shopping malls, and movie theatres. Markets, schools, hospitals and even the police station are within a very short distance. The tower is supplied with the amenities uninterruptedly. And the place is guarded efficiently 24*7. The project is still under construction, naturally a modern project with all the modern amenities needed for thriving in 2022.
Highlights and amenities of Aura
Type of apartments: 2 BHK, 3 BHK
Area per apartment: 1024 sq. ft. – 1373 sq. ft.
Number of apartments: 30
Address: 36H2+X9H, 14th Main Rd, Old Tirumangalam, Anna Nagar, Chennai, Tamil Nadu 600040
5. Ozone Metrozone, Anna Nagar
Ozone Metrozone is about a lot of space and a high, healthy standard of living. The project occupies a staggering 40 acres of land, of which 70% is open space. The project flaunts 28 mighty towers that are well-furnished both on the exterior and the interior. Facilities include Service Lift, Gymnasium, RO Water System, and Power Backup. And for sports lovers, there's a Volleyball Court, Basketball Court, Badminton Court, Cycling & even Jogging Tracks.
Highlights and amenities of Ozone Metrozone
Type of apartments: 3 BHK, 3.5 BHK, 4 BHK, 5 BHK
Area per apartment: 1555 sq. ft. – 5022 sq. ft.
Number of apartments: 2131
Address: 44, Pillaiyar Koil Street, Behind Vcare Hospital, Off, 100 Feet Rd, Anna Nagar, Chennai, Tamil Nadu 600040
Things to do in Anna Nagar, Chennai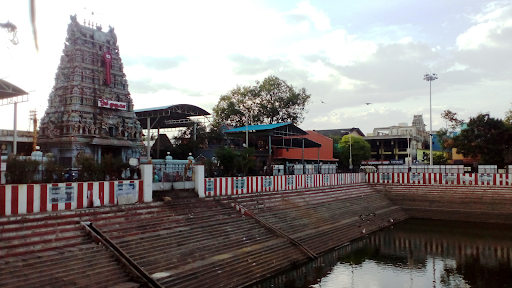 1. Satisfy your spiritual needs and grab a piece of history
Chennai is home to temples 100s if not thousands of years old. One can easily find spiritual refuge in any of them due to the musical rituals and tranquillity. Siru Tirupathi – Perumal Temple, and Vadapalani Murugan Temple are two temples that the residents of Anna Nagar can easily access. Both places are busy during the puja hours. Outside of the same, they are quiet and offer a meditative environment.
2. Satiate your culinary demands in style
Anna Nagar is home to quite a few culinary establishments. And in terms of options in cuisine, there are no shortages. In Anna Nagar, a night out for dinner can never go wrong. One can visit Haunted restaurant for South Indian food with a touch of innovation. For Chinese, The Cascade restaurant. And for continental, Asian and north Indian food the Cycle Gap is the best destination.
3. Move on from your "last week" with amazing brews
Alongside amazing dining establishments, Anna Nagar houses many premier drinking establishments. The Opium Bar and flying bottles are among the best in town. These places are easily accessible for most residents. And are unique in their rites. They serve wonderful food and the ambience does perfect justice to their every serving. For spending a lonely weekend evening or maybe for occasional detoxification of the mind these places have no alternatives.
4. Experience exclusiveness and finesse at Sera-the Tapas Bar
Sera is known for its wonder-full Spanish food and diverse offering of drinks. The cocktails are memorable and the restaurant is widely respected for its consistency in terms of taste and innovation. Alongside delicious Spanish food and amazing cocktails, sera provide a wonderful environment that complements the music and the food. At Sera, it is possible to drop by with family and make every moment count.
5. Finish off your day in sweetness with Amadora
Amadora is a dining experience concentrating on Gourmet Ice cream and Sorbet. Their years of busy existence helped in finetuning their taste and aligning it better with their customers. Here one can easily find Twix Cake, Watermelon Sorbet, Chocolate Brownie Ice Cream, Chocolate Ganache Cake, Mango Sorbet, and Caramel Ice Cream. All their offerings are tried, tested and successful in satiating the cravings of Anna Nagar.
Places to visit in Anna Nagar, Chennai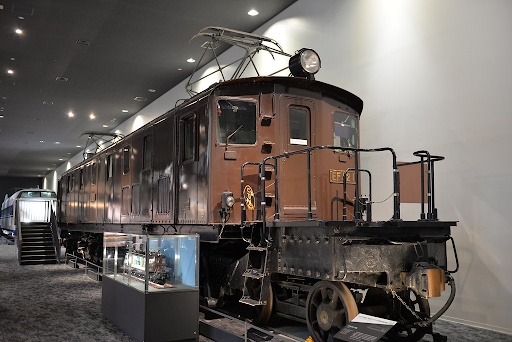 1. Chennai rail museum
Occupying over 6.5 acres of land, the museum houses technical exhibits carrying lengthy heritage. It was opened to the public back in 2002, and since then, it has been a major attraction. The museum houses specimens of steam engines and all kinds of old locomotives from as earlier as the British raj era. And flaunts a rail wagon restaurant within their premises.
Address: Next to ICF Furnishing Division, New Avadi Rd, Villivakkam, Chennai, Tamil Nadu 600038
2. Tower Park
Anna Nagar Tower Park is a prime attraction in the locality. The park houses the tallest park tower in the entire Chennai, and the premises are extremely well-maintained. The astonishing aspect is the park's localization. It is nestled at the very heart of a thriving commercial sector and occupies a large area. The tower is close to the public, but the rest of the park is very accessible. A perfect destination for a stroll or spending some quality time with family.
Address: Tower Park, Anna Nagar 3rd Main Rd, X Block, Tower Park, Anna Nagar, Chennai, Tamil Nadu 600040
3. Second avenue shopping district
The second avenue shopping district is a huge open market .7 Km in length to be exact. All kinds of stores can be seen catering to a plethora of daily needs. One can find everything from electronics, clothing, footwear, good food, banks, bakery and even furniture in the market. And the extreme competition helps keep the prices reasonable. Indeed, one destination for a multitude of shopping needs.
Address: Second Avenue, Anna Nagar, Chennai, Tamil Nadu 600040
4. The sports complex at Shenoy Nagar
The corporation sports complex at Shenoy Nagar is a multi-sports centre under one roof. The palace is maintained by the government and has all the amenities supplied in an abundance. The attention to maintenance and hygiene is also remarkable. The complex houses tennis courts, an aquatic sector, and even a basketball stadium. The place to be for ensuring fitness amidst all the stress and bustle of a metro city.
Address: 36JG+CH2, E Club Rd, Shenoy Nagar, Chennai, Tamil Nadu 600030
5. Anna Arch
The Twin arches of Anna Nagar were built to celebrate the platinum jubilee of the great chief minister C.N. Annadurai. The marvel was designed by Ganapathy Sthapathi and completed in 1985. These arches are located at the southern entry point to Anna Nagar as a twin gateway. These arches are located at the junction of Poonamallee High Road and Anna Nagar Third Avenue and close to Tower Park.
Address: Anna Arch Rd, Chennai, Tamil Nadu 600040
FAQs about Anna Nagar, Chennai
What is the distance from Anna Nagar to the airport?
Anna Nagar is 19.2 Km via the Grand southern trunk road. It takes half an hour under usual traffic conditions.
What are the best hospitals in Anna Nagar?
Robin Hospitals, Neomed Hospitals, Vihaa Hospital, Rathimed speciality Hospital, Sundaram medical foundation, and Appasamy multispeciality Hospitals are the healthcare institutes accessible to Anna Nagar residents.
What are the best schools in Anna Nagar?
British School, Aachi Global International School, Faith international academy, and Kendriya Vidyalaya Anna Nagar are the most prominent and popular schools in town.
What are the best gyms in Anna Nagar?
Cult Anna Nagar, Highlite Fitness Square, Skale Fitness Anna Nagar, Anytime Fitness, F45 Training Anna Nagar, and Church Fitness Studio are the best gyms operating in Anna Nagar.
Is Anna Nagar a posh area?
Yes, Anna Nagar is among the poshest areas in Chennai. The locality is extremely well-planned. The roads are wide, well-maintained and lined with greenery. The connectivity and social services are also generous about taking care of the town.
Is Anna Nagar safe to stay in?
K4 police station and several police booths take care of safety and security in Anna Nagar. There are frequent patrols and the police are phenomenal in terms of response time and efficacy. Undoubtedly, a safe place to reside in with family.