A well-developed locality in the Northern part of Kolkata, Barrackpore is a mix of residential, commercial and retail establishments. It is home to the Barrackpore Cantonment, one of the oldest cantonments in Asia. This area has one of the best road and rail connectivity to Kolkata's commercial areas and IT hub Salt Lake.
The name Barrackpore is said to have originated from the English word barracks, as it was the site of the first cantonment of the British East India Company. Alternatively, the Ain-i-Akbari suggests that the name comes from "Barbakpur". One cannot be sure which one is more definite.
An interesting historical fact about this place is that the revolution of 1857 that defined the fate of India in many ways started in Barrackpore. Barrackpore as it is today is both awe inspiring and also dipped in so much history and culture.
Looking for a home in Barrackpore? A place that is pleasing, with good connectivity, suitable surroundings, close to schools and hospitals nearby. Here is all the information you require. Read on!
List of top gated communities in Barrackpore, Kolkata
1. Rameswara Riverview, Barrackpore
Rameswara Riverview is a residential apartment where you are sure to experience comfortable and peaceful living close to nature in your personal luxury apartment. This society sits peacefully in a clean, pollution-free surrounding with abundant greenery to gaze at. You get to experience a blend of simple comfort and the advantage of modern amenities here. What more? This property is vaastu compliant.
You can enjoy the best facilities and amenities in your apartment here at Rameswara Riverview, such as private terrace/garden, lift, park, power backup, jogging and strolling track, intercom facility, visitor parking, security, gymnasium.
Highlights and Amenities in Rameswara Riverview
Type of apartments: 2,3 BHK
Area per apartment:948-1315 sq.ft.
2. Riya Gitanjali, Barrackpore
Riya Gitanjali is a residential complex by Riya Projects situated in Barrackpore. It offers simple and aesthetically designed apartments that are made to provide comfort and convenience. This society keeps at the top of its value structure safety and satisfaction of their residents.
Riya Gitanjali provides high quality amenities for its residents like 24hr power backup, swimming pool, lift, 24 hr security facilities, park, gymnasium, indoor games room, kids play area, library & business center, air conditioners, outdoor tennis court, and fire fighting equipment etc, among others.
Highlights and Amenities in Riya Gitanjali
Type of apartments: 1,2 BHK
Area per apartment: 539-858 sq.ft
3. Magnolia Sports City, Barrackpore
Situated in Barrackpore, Magnolia Sports City is a well designed residential complex that offers a remarkable lifestyle.Choose Magnolia Sports city as your home and come home to various facilities and amenities that make your lifestyle not just comfortable but also luxurious.
Some of the facilities that this society offers are gymnasium, power backup. For families with kids, there is a children's play area, nearby apart from the swimming pool. It truly lives up to its name of being a sports city with the amount of sports courts it provides, tennis court, football field, cricket pitch, squash court, volleyball court, aerobics room, basketball court, badminton court. You also get access to their library.These are the amenities that make this property totally aspirational.
Highlights and Amenities in Magnolia Sports City
Type of apartments: 1,2 BHK
Area per apartment: 670-1134 sq.ft
4. Vibgyor North City, Barrackpore
Want to experience the urban chic lifestyle of Barrackpore? Then Vibgyor North City should be your choice of home.This society offers beautifully designed residential villas, each one equally elegant and simple at best. These Villas are spacious, well ventilated, airy, and Vaastu compliant.
Vibgyor North City is a society of villas that are finely crafted and committed to provide houses with unmatched quality. Vibgyor North City offers a number of world class amenities to its residents. Besides that proper safety equipments are installed to ensure that you and your family are safe and healthy.
Highlights and Amenities in Vibgyor North City
Type of apartments: 3 BHK
Area per apartment: 1714 sq.ft
5. Pushp Vihar, Barrackpore
Panihati Pushp Vihar is a residential complex by Panihati Rubber Ltd in Barrackpore.
Panihati Pushp Vihar ensures a coveted lifestyle and offers a convenient living. Your safety, comfort, and luxury are all taken care of when you are here at Pushpa Vihar.
Barrackpore is well-connected to other parts of the city by road, which passes through this suburb. Prominent shopping malls, movie theaters, schools, and hospitals are present in proximity to this residential complex. It is also the first property in Barrackpore with a rooftop garden.
Highlights and Amenities in Pushp Vihar
Type of apartments: 2, 2.5, 3 BHK
Area per apartment: 890-1429 sq.ft
Things to do in Barrackpore, Kolkata
1. Spend a day at a historical park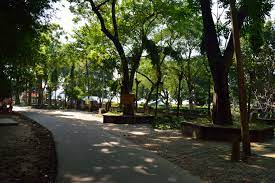 As its name suggests Mangal Pandey Park is dedicated to the earliest national hero, Mangal Pandey who raised his voice against Britishers' which led to the first war of independence or the Sepoy Mutiny in 1857. It is now a local children's park and is frequented by locals. You can also take a boat ride through Ganga from here. It is a place of relaxation and recreation for kids, young lovers, and adults.
2. Take a lesson in history by visiting the oldest cantonment
Barrackpore was the site of the first cantonment of the British East India Company. A stroll along the Riverside road and Park road in the cantonment provides a nostalgic trip through many British bungalows located in the area. Only some of these buildings are maintained as offices, while many are in complete ruins. The view of Hoogly river from the gardens of these bungalows are awe inspiring.
3. Take a trip to the church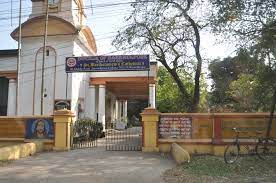 Interested in old gothic buildings? St. Bartholomew's Cathedral, also known as the Garrison Church is a Gothic architecture inspired church in Barrackpore. It was built in 1831 and served as a place of solace and worship for the British officials and their families during the British rule in India.
4. Look at the coexistence of the old and the new
Sadar Bazaar in Barrackpore is an old cantonment bazaar. It is another interesting iconic place to see the old buildings and new ones coexisting.It stands as an ultimate proof of change and development in the locality in particular and our country in general. An old cemetery close to this bazaar has graves dating back to the time of British Raj.
5. Play the daredevil's game
If you are into all things spooky and haunted then this place might interest you. The old kothi of East India Company is an old bungalow that was owned by the East India Company and is in ruins today. This kothi is believed to be haunted by the locals. People prefer not to pass this house after sunset as strange sounds have been heard here.
Places to visit in Barrackpore, Kolkata
1. Gandhi Smarak Sangrahalaya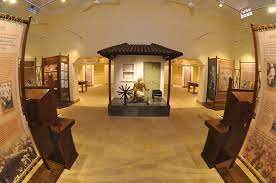 Gandhi Smarak Sangrahalaya or just Gandhi Museum is located on the riverside road and has a vast collection of books and letters written by Mahatma Gandhi. There are also a lot of photographs that are related to the life events of the Mahatma. The museum also houses a library which is open to the public.
2. Tarakeshwara Temple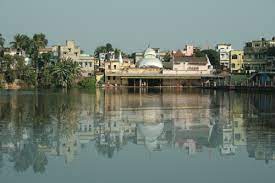 The Taraknath temple, dedicated to the Hindu god Shiva worshiped as Taraknath, is a major pilgrimage spot in the town of Tarakeswar, near Barrackpore. It was built in 1729. Pilgrims visit the temple throughout the year, especially on Mondays. Thousands of pilgrims visit Tarakeswar especially on the occasion of 'Shivaratri'.
3. Annapurna temple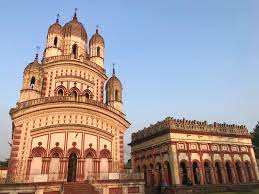 Annapurna Temple is a beautiful temple that was inaugurated by Shri Ramkrishna Paramhansa in 1875. The architecture of this temple is inspired by Dakshineswar temple.
The temple is next to Rani Rashmoni ghat and the view of the river with humble fishing boats against the backdrop of Serampore's industrial belt is gorgeous at all times of day.
4. Gandhi Ghat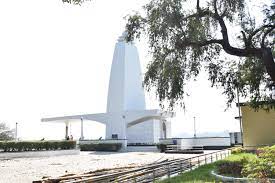 Gandhi ghat is a memorial to Mahatma Gandhi on the banks of the Hooghly River. It is enshrined with a part of Mahatma Gandhi's ashes. There is a mural inside depicting his important work in a very detailed way. One of the highlights of a visit to this place is definitely the view during the sunrise and sunset along the serene river.
FAQs about Barrackpore, Kolkata
How is Barrackpore connected to the rest of the city?
Barrackpore is directly connected through BT Road to central Kolkata.
The Barrackpore bus terminus also provides excellent connectivity to the IT hub in Salt Lake.
Which is the closest railway station from this locality?
Barrackpore railway station is the closest railway station. It has direct trains to Sealdah Station in Kolkata, and to other cities in Southern and Central West Bengal.
Which are some of the major educational institutions in Barrackpore?
Barrackpore has some good educational institutions to its credit. Major schools and colleges in the locality include Kendriya Vidyalaya, Army Public School, The Assembly of Christ School and Surendranath College.
Are there any hospitals in this area?
For civilians, Barrackpore City Hospital is the go to hospital in the area. Base Hospital on the other hand caters to the military populace.
Which banks have their branches open in Barrackpore?
Banks like UCO Bank, Allahabad Bank and ICICI Bank have their branches open in Barrackpore.
Are there any malls in Barrackpore?
Barrackpore has malls such as Highway Plaza and Tekno Plaza around the locality.