BTM Layout is a developed neighbourhood in South Bengaluru that is surrounded by well-known areas like BTM Layout, Koramangala, Bilekahalli, Bommanahalli, Jayanagar, and JP Nagar. Due to its location between Bommanhalli, Tavarekere, and Madiwala, the area received its short name. The neighbourhood is home to a variety of low and mid-rise apartment buildings, standalone homes, and bungalows, as well as a number of commercial office spaces.
The neighbourhood is ideally situated next to Hosur Road in the east and Bannerghatta Road in the west. Along with a considerable number of restaurants and street food vendors, the neighbourhood also has a lot of music venues, shops, and cafés. There are also nearby amenities and all everyday necessities.
Wondering which society your future home might be in, where you can find good food, a school for your kids, or even spaces you could work out in? Read on to find out!
List of top gated communities in BTM Layout, Bangalore
1. Snn Raj Lakeview, BTM Layout
This residence is the newest embodiment of elegance, substance, tradition, and everything in between in Bangalore. Raj Lake View was constructed on a far higher standard of luxury rather than just dwelling. You can never be too close to your spiritual self, which is why there is a particularly constructed Vinayaka Temple nearby, as well as a Jain Temple.
Highlights & Amenities in Snn Raj Lakeview
Types of apartments: 2, 3 & 4 BHK
Area per apartment: 1475- 2950 sq.ft.
2. Green City Eutopia, BTM Layout
In order to provide not just a place to live but also a way of life that only a select few are entitled to, Green City Eutopia forges ahead into a world of boundless possibilities.
This residential property ensures to cater to the modern needs of all residents.
Green City Eutopia offers top-notch amenities for a wonderful living environment, including power backup, visitor parking, maintenance personnel, piped gas, an indoor games room, a kids club, kids' play area, kids play pool with water slides, multipurpose courts, and cycling and running track.
Highlights & Amenities in Green City Eutopia
Types of apartments: 3 BHK
Area per apartment: 1545- 2306 sq.ft.
3. Sobha Opal, BTM Layout
The Sobha Opal is a high-end home development where residents may make use of a number of facilities, such as power backup, a pool, a gym, a manicured garden, and an indoor gaming area with a pool/snooker table, a table tennis table, and a foosball table. The neighbourhood is surrounded by social infrastructure including banks, schools, and parks.
Most purchasers would be charmed by the attractive aspect of this residential complex. Three towers make up the project, and each one was painstakingly built. Sobha Opal is synonymous with affordability, comfort, and ease.
Highlights & Amenities in Sobha Opal
Types of apartments: 2 BHK
Area per apartment: 1531- 2306 sq.ft.
4. Aahika Apartments, BTM Layout
The apartment is located in the popular BTM Layout neighbourhood of Bangalore. The project spans two enclosed buildings that each contain 86 residential apartments.
The Aahika Apartment is an amazing example of abundant living. Aahika Apartment has a tonne of standard and contemporary amenities, including a rentable community area, fire fighting tools, trash disposal, internet, and wi-fi connectivity, meditation area, indoor squash, and badminton courts, water storage, gym, rainwater harvesting, flower gardens, children's play area, etc.
Highlights & Amenities in Aahika Apartments
Types of apartments: 2,3 & 4 BHK
Area per apartment: 1350- 4050 sq.ft.
Things to do in BTM Layout, Bangalore
1. Smack on barbeques at AB's – Absolute Barbecues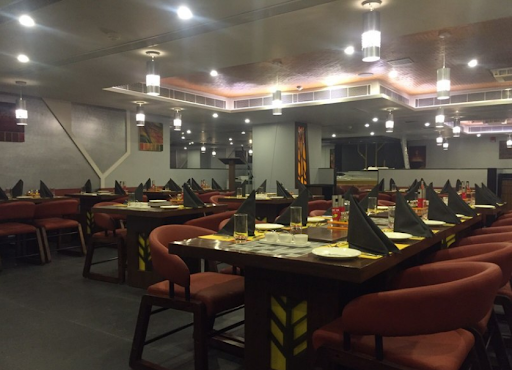 Would you like to experience the one and only burnished braggin' crisp that makes you drool like the Nile? So why don't you experience the absolutely delectable food that is lovingly cooked and served at Absolute Barbecues, the absolute joint of happiness? Since Delhites are known for their love of tandoors and barbecues, they bring amazing open-fire joy straight into our town. Where their reputation for delicacy precedes them, where you can choose your veggies and meat from their handmade sauces after which they will serve us our delightful heaven on a platter full of health and well-being.
2. Take a snack break at Disney Bakery
The unassuming bakery, which originally operated as a condiments shop, has become incredibly famous because of its variety of butter buns, tea, and coffee. Choose from ordinary tea, black tea, lemon tea, ginger tea, or cardamom tea. People may even take the potent masala tea, which is packed with spices, to relieve a severe headache! It will perk you up after a long day because it isn't overly milky or sweet. For as low as INR 50, you can have a satisfying tea break.
3. Unwind at Chianti
Chianti has a well-crafted cuisine to suit your preferences together with a productive crew to take care of your requirements. All of their cuisines are handcrafted and freshly produced throughout the day utilising the finest of genuine Italian ingredients, including their homemade kinds of pasta, hand-rolled pizzas, and fire-roasted veggies. Whether you are visiting Chianti for business, a family gathering, or a romantic evening, they strive to not only meet but also surpass your expectations. Visit Chianti to experience the passion of Italian culture!
4. Go Chinese at Beijing Bites
It has a reputation for quickly quelling hunger since it serves delectable Chinese and Thai food. The restaurant exclusively serves flavorful, high-quality meals to its customers, and because of its reasonable prices, it has a great value-for-money rating. Manchow Soup, Drums of Heaven, and Chicken Noodles are a few suggested menu items. You will adore this place's service quality, ambience, security measures, and sense of style.
5. Udupi Garden- for the South Indian in you
It provides simple, delectable South Indian food from dawn until night. Breakfast, lunch, and dinner are all entirely vegetarian at the Udupi Garden Restaurant at BTM 2nd Stage. They have a very popular outside seating area, and the service is quick and kind. Sodexo and meal vouchers are accepted at the restaurant. Idlis and crispy dosas are both available here. Definitely, a lifesaver when your finances are tight!
Places to visit in BTM Layout, Bangalore
1. Madiwala Sri Someshwara Temple
The Old Madiwala Sri Someshwara Temple honours the god Someshwara and is situated in Bangalore, Karnataka, India. It was built during the Chola Empire era and is one of the oldest temples in the city. The temple dates to the first half of the 12th century. In the sanctuary of the temple is a "Swayambhu" Shiva lingam. But in contrast to other historic temples in Bangalore, this one is in good condition and well-kept by the community. This demonstrates the true strength of the human spirit in defending our cultural heritage on its own. It is a really strong, old temple.
2. Bangalore Hikers
A social club called Bangalore Hikers is situated at Keb Layout, Narayana Gowda Layout, BTM Second Stage. This is the perfect location for you if you enjoy hiking or trekking in nature. The event's planners are laid-back individuals who look out for everyone. One can socialise with a variety of nice folks. Additionally, they place equal weight on social activities. This community is for everyone who enjoys hiking, trekking, and the outdoors. Over the course of the calendar, they plan innovative itineraries as well as social and environmental events.
3. Madiwala Lake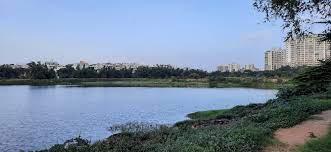 One of the largest lakes in Bangalore, India, is the 114.3-hectare Madiwala Lake. According to legend, the Cholas constructed the lake in a single day. Until the early 1990s, the lake's water was safe to drink. Many migrating birds live there. In the winter, a large number of Spot-billed Pelicans migrate via Madiwala lake (November–December). Groups of these Spot-billed Pelicans cohabit together. Fish is their primary meal. For fishing, pelicans fly briefly over the lake. You may see these migrating birds in Sri Lanka as well. They offer a fantastic view when they arrive.
FAQs about BTM Layout, Bangalore
How far is BTMLayout from the City Centre?
The distance between Bangalore City Station and BTMLayout is 9.3 kilometres.
What is the distance from BTM Layout to the Airport?
The travel distance or driving distance between BTMLayout and Bangalore Airport is 39.1 kilometres.
What is the nearest bus station from BTM Layout?
The Central Silk Board is the nearest to BTM's 2nd stage.
Is there any metro station in BTM Layout?
The nearest metro station to BTM Layout is the Rashtreeya Vidyalaya Road Metro Station. The distance between Jayanagar Metro Station to BTM Layout is 2 km only.
Is BTM Layout a posh area?
BTM Layout is an elite, posh residential area in Bengaluru city.
What are the best schools in BTM Layout?
The best schools in BTM layout are VIBGYOR High School BTM Layout, St Thomas Aquinas School, Canaan Christ Public School, and Ekya School BTM Layout.