Howrah is located on the western bank of Hooghly River. Howrah also called the Twin City is prominent because it acts as the connector between Kolkata and Howrah District. This locality falls under the jurisdiction of Kolkata Metropolitan Development Authority (KMDA).
Howrah is also called Sheffield of the East due to the presence of the engineering industry. Liluah, Belur, Santragachi, Shibpur, Bally and Ramrajatala are some of the prominent neighboring localities around Howrah.
Howrah is a well developed area but its suburbs such as Kona, Shalimar, Bally, and Uluberia are currently witnessing huge residential development making it a much desirable residential location.
Looking for a home in Howrah ? A place that is pleasing, with good connectivity, suitable surroundings, close to schools and hospitals nearby. Here is all the information you require. Read on!
List of top gated communities in Howrah, Kolkata
1. West International City, Howrah
West International City is a residential township in Howrah. It has, on offer, villas, which are a balanced blend of the modern day lifestyle and beautiful aesthetics. This gives an exceptional living experience to its residents. The project is spread across 82 acres and has four clusters namely A, B, C & D. The best part, however, is its emphasis on quality and affordability.
These clusters (A,B,C &D) have large open spaces in the center that serve as a perfect area for recreational activities. Additionally, amenities such as 24 hrs security service, 24 hrs power backup, retail arcade with retail facilities and recreational center with gym and community hall, among other facilities allows the residents an opportunity to lead a peaceful life.
Highlights and Amenities in West International City
Type of apartments: 3 BHK villas
Area per apartment: 1413-2400 sq.ft.
2. Twin Towers, Howrah
Twin Towers is a residential society located in Howrah. It is meticulously designed with a keen eye for details. The apartments in this society are of robust quality and constructed as such to provide homes of the best value. With all amenities that serve the modern needs in place, Twin Towers might just be an ideal option for a home.
Twin Towers come with exceptional amenities and facilities that ensure a healthy and convenient lifestyle to the home owners. Amenities such as private terrace/garden, power backup, rentable community space, kids play area, CCTV surveillance, intercom facility, security, gymnasium, swimming pool, fire fighting equipment, make Twin Towers a desirable place to live.
Highlights and Amenities in Twin Towers
Type of apartments: 2, 3, 4 BHK
Area per apartment: 1040-1730 sq.ft.
3. Gayatri Nidhivan, Howrah
Located in Howrah, Gayatri Nidhivan is a well planned residential society. It is equipped with all the facilities required for leading a comfortable lifestyle. Other than that, this society also has a beautiful exterior that makes it all the more appealing to prospective buyers. The interiors are beautifully spacious and truly complements the exterior in its beauty and quality alike.
Gayatri Nidhivan comes with various necessary amenities and facilities that provide an important base for a convenient lifestyle. The facilities are as such- private terrace/garden, 24 hrs security, complete CCTV surveillance, among others. Gayatri Nidhivan is where fine living meets seamless connectivity to provide you comfort living.
Highlights and Amenities in Gayatri Nidhivan
Type of apartments: 2, 3 BHK
Area per apartment: 760-1086 sq.ft.
4. Sanjivani Green Villa, Howrah
Sanjivani Green Villa is a residential complex located in Howrah. It is a meticulously designed society with a keen eye for details. The apartments in this society are spacious and built to provide comfort to its residents. Sanjivani Green Villa truly offers apartments which are of best quality and a great value for money. The best thing about this society is its affordability and how reasonably priced it is.
Sanjivani Green Villa has made available amenities and facilities such as private terrace/garden, lift, aesthetically designed landscape garden, kids play area, RO water system, waste disposal, water storage, security, reserved parking, kids splash pool, that make living here all the more convenient and appealing.
Highlights and Amenities in Sanjivani Green Villa
Type of apartments: 2, 3 BHK
Area per apartment: 591- 1361 sq.ft.
5. Essence
Essense is a well-planned residential project located in Howrah. It is a well-maintained and clean environment, perfect to be called home.The apartments in Essence are designed to be spacious. They also come with huge windows that facilitate proper ventilation, keep the place airy and let in ample sunlight into the living space during the day. Moreover, these apartments come at an affordable price.
In Essence you get access to the best facilities such as indoor squash & badminton courts, power backup, outdoor tennis courts, meditation area, kids play area, indoor games room, intercom facility, visitor parking, security, swimming pool, that allows a comfortable and convenient lifestyle.
Highlights and Amenities in Essence
Type of apartments: 3 BHK
Area per apartment: 1326-1526 sq.ft.
Things to do in Howrah, Kolkata
1. Take time to dwell in local literature
Sarat Chandra Kuthi is the house of Sarat Chandra Chattopadhyaya. Sarat Cahndra was an eminent Bengali novelist and short story writer. This is a wonderfully preserved quaint house, tucked away in a little village called Deulti in the district of Howrah. Many of his famous novels were penned here making it an important historical and cultural place. The tree in the front garden and the pond right at his doorstep have been important features in some of his works. When you are visiting, a gentleman, one of the writer's relatives, takes you around the house showing his belongings and explaining their history with deep sincerity.
2. Go birdwatching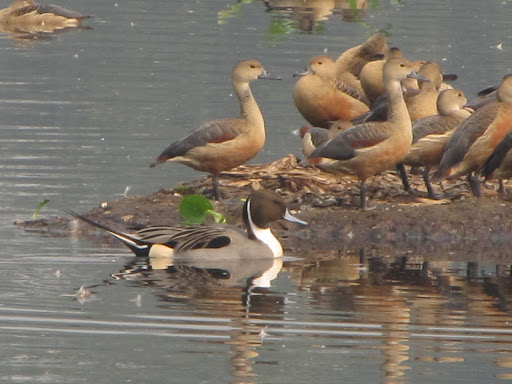 If you like birdwatching or are into nature photography then you cannot miss out on this place. Santragachi Jheel is a huge wetland that attracts a significant number of migratory birds in the winter. It is a bird watcher's paradise and an abundant place for nature photographers. It is not a tourist thus it does not get much footfall making it a perfect place for relaxation. Making an early morning visit In the winter is recommended for bird-watching before the hustle and bustle takes over..
3. Enjoy engineering marvels of Howrah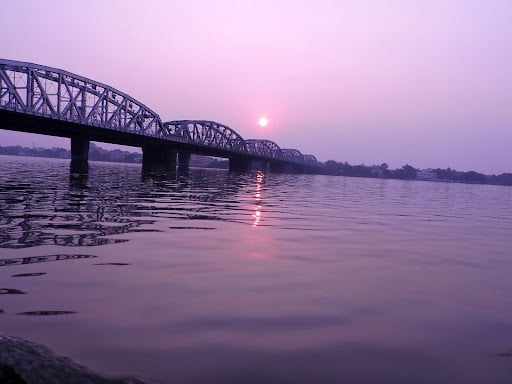 Howrah has a couple of marvelous bridges it is known for, namely, Rabindra Setu, Vidyaagar Setu, Vivekananda Setu. "Setu" means a bridge and Vivekananda Setu and Vidyasagar Setu are two of the 4 bridges over river Hooghly connecting the twin cities of Kolkata and Howrah. Vivekananda Setu is also popularly referred to as the Bally Bridge. You get a beautiful view of Dakshineswar Kali temple and the Ganges from here. Similarly, Vidyasagar setu known as the second Howrah Bridge offers a good view of Howrah Bridge. The drive is fantastic and one gets a good view of the entire Kolkata from here.
4. Hangout at a Mall
Avani Riverside Mall is Howrah is one of the go to places in the locality. It is a nice place to visit with friends and family. Since it is situated rather far from the city it is not usually crowded. The food court has well known food chains available to choose from, like, KFC, Pizza Hut, Subway, Cafe Coffee Day, WOW China, etc. Restaurants such as Absolute BBQ , Mainland China are also available. They also have a good range of retail brands available to shop from. You could also catch a movie at the PVR cinema if you feel like it.
5. Pick out beautiful flowers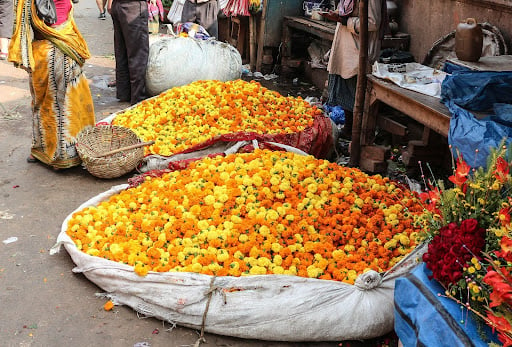 Mullick Ghat Flower Market is an iconic century old flower market in Howrah. What makes it iconic is that it is one of the biggest flower markets in all of Asia. Located right under the southeast end of the Howrah bridge, the market runs along the riverside. This market is an incredible sensory experience. You are sure to be overwhelmed by the fragrances of flowers, their colors and the bustle of the crowd that visits every morning when the fresh flowers arrive. The place is open throughout the day till late evening, and can be visited at any time. Early evening is also a great time to be here to catch the sunset on the riverfront.
Places to visit in Howrah, Kolkata
1. Rail Museum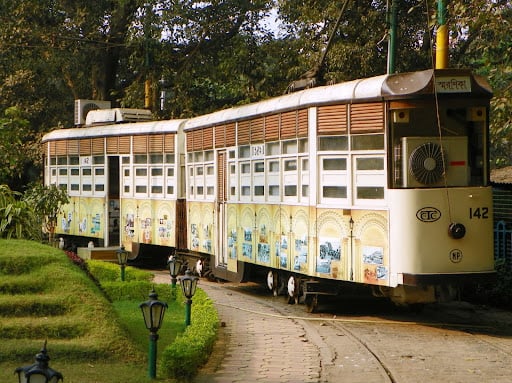 The Rail Museum is an interesting place to visit when in Howrah.The Rail museum consists of various locomotive and carriage exhibits spread across the park. It is the only Rail Museum near Kolkata with so much information about Eastern Railway. Evolution of Indian Railways is nicely displayed with model coaches like Double Decker trains, saloon car trains, narrow gauge steam engines etc. There is a miniature Howrah station building where the interiors have an array of Indian railway history photographs.The building also acts as a terminal station for a toy train ride.
2. Howrah Bridge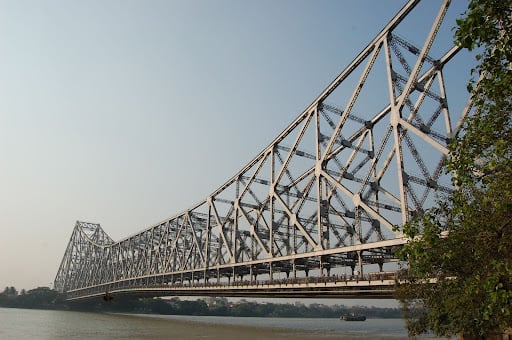 The Howrah Bridge, also called Rabindra Setu, is a cantilever bridge on the Hooghly River. It connects Kolkata and Howrah, which are both located on the west bank of the river. When you take a walk along the pedestrian path, you get to enjoy the grandness of this cantilever bridge & the peaceful laps of Hooghly flowing below. You get to feel the intense speed of the vehicles reverberate your own body as they cross the bridge.
3. Belur Math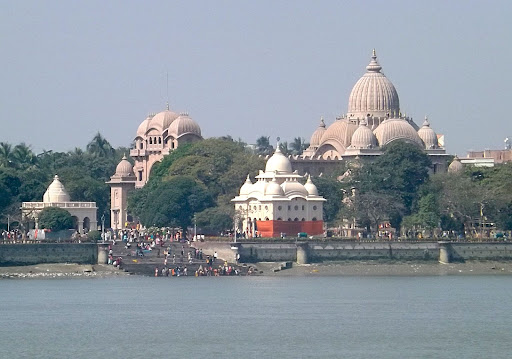 Belur Math is the headquarters of the Ramakrishna Math and Ramakrishna Mission, founded by Swami Vivekananda, the chief disciple of Ramakrishna Paramahamsa. It is located on the west bank of Hooghly River, in Belur. It is notable for its architecture that fuses Hindu, Islamic, Buddhist, and Christian art and motifs as a symbol of unity of all religions. Belur Math is a beautiful place known for its pristine and calming environment. It is the best place for meditation.
4. Acharya Jagadish Chandra Bose Indian Botanic Garden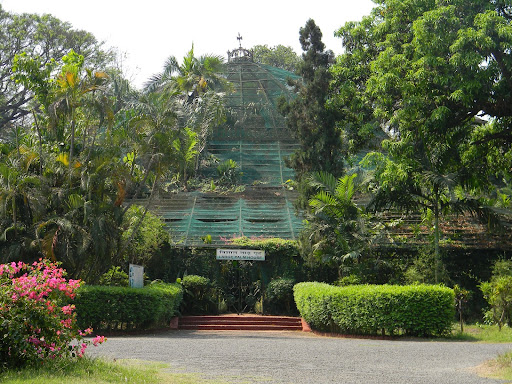 The Acharya Jagadish Chandra Bose Indian Botanic Garden, previously known as Indian Botanic Garden and the Calcutta Botanic Garden, is situated in Shibpur, Howrah near Kolkata. It is home to the Great Banyan Tree, one of the major tourist attractions of Kolkata. This is also a very good place for bird watchers. The gardens exhibit a wide variety of rare plants and a total collection of over 12,000 specimens spread over 109 hectares. It is under Botanical Survey of India of Ministry of Environment and Forests, Government of India
FAQs about Howrah, Kolkata
How is Howrah connected to the city of Kolkata?
Howrah is connected with Kolkata through several roads and bridges such as Kona Expressway, Grand Trunk Road, PWD Road, Vivekanand Setu, Nivedita Bridge and Howrah Bridge. Howrah Railway Station is a major railway station and a terminal for Eastern and South Eastern Railways. Moreover, Howrah is planned to get metro connectivity with Line 2 (Green Line), which would connect Howrah with Teghoria via Esplanade and Salt Lake.
Which are some of the prominent educational institutions in and around this locality?
St. Agnes Convent School, Asian International School, DPS Howrah and Agrasain Balika Siksha Sadan, Indian Institute of Engineering Science and Technology (IISER) are the prominent educational institutions in and around Howrah.
Which are some of the notable hospitals situated in and around this locality?
Some of the notable hospitals situated in and around Howrah are Howrah District Hospital, Narayana Superspeciality Hospital, and Howrah Orthopaedic Hospital.
Which are some of the malls situated in Howrah?
Some of the malls situated in Howrah are Avani Riverside Mall, Forum Rangoli Mall, and E-Mall.
How is Howrah connected to the important employment hubs of Kolkata?
The engineering companies established in Howrah provide local employment to the people residing in the locality. It is also close to the employment hubs in Central Kolkata. Several private and government offices situated in the areas of BBD Bagh situated at a distance of14 km and Park Street at a distance of 13 km, can be accessed easily via sound road connectivity, within 30-40 minutes. Moreover, the key IT parks in Salt Lake Sector V at a distance of 24 km and New Town at a distance of 28 km are almost an hour away from Howrah.