Jaya Prakash Nagar or JP Nagar is one of the most posh and developed residential area in Southern side of Bangalore conurbation. It is a planned district with residential and commercial sectors; divided into nine phases. The district is named after prominent Indian leader Jayaprakash Narayan. And home to major compounded communities and recreational centers in Bangalore. The amenities are largely easy to avail of, and inconveniences are resolved at a lightning speed! The connectivity, services, thrill, and promises of convenience; make JP Nagar an ideal choice for people planning on relocating to Bangalore.
JP Nagar is famous for being a green neighborhood, riddled with lakes that can leave a visitor captivated. Puttenahalli Lake, Chunchugatta Lake, Sarakki Lake, and Krishna Nagar Kere are the most visited lakes in town. Famous for their breathtaking beauty and tranquil surroundings that can help heal the mind and body. The district is also riddled with recreational options, such as malls, nature parks, adventure schools, and even gaming parlors for children and adults. Spending a nice holiday or a chilled evening is never a challenge in JP Nagar.
This article will try to help out the settlers wondering about their first few days at JP Nagar. Through a discussion
Top gated communities in JP Nagar, Bangalore
1. Purva coronation square, JP Nagar
Purva coronation square is a luxury offering from Puravankara. The project proudly flaunts limited edition flats. Located in Puttenahalli, Jo Nagar, Bangalore; the complex is among the most secure places to move in.
Type of apartments 3 BHK and 4 BHK.
Area per apartment- 1957 to 2503 sq. ft.
Number of flats- 80
2. Shriram southern crest, JP Nagar
This residential project is nestled in one of the greenest neighborhoods of JP Nagar right at the Sarakki signal. The place is known for wide and tree-lined boulevards. The project flaunts four towers over 3.6 acres of land at the ready for housing.
Type of apartments- 2, 2.5, 3, and 3.5 BHK
Area per apartment-1300-1960 sqft.
Total number of flats- 413
3. GR greenline apartments, JP Nagar
GR greenline apartments are known for their unique approach toward privacy. Nestled in Beereswar Nagar, the apartment complex is just a walking distance away from Sarakki lake. And located in a green neighborhood. Promoted by 5 Elements Realty, this apartment is known for luxury and finesse. A party hall, gym, and other recreational facilities are also available.
Type of apartments- 2 and 3 BHK.
Area per apartment-1085-1595 sq ft.
Total number of flats- 112
4. Mahaveer Sitara, JP Nagar
Villas, 60% open space, and eco-friendly construction paradigms make this gargantuan RERA-approved project a unique one! The towers are constructed in a single phase on a huge compound of 4.9 acres. Recreational options include swimming pools, an indoor game room, parks, and a gymnasium. The project Utilizes rainwater harvesting and the maintenance and amenities are of top-notch quality.
Type of apartments- 3 BHK and 4 BHK.
Area per apartment-1766 to 2440 sq ft.
Total number of flats- 217
5. Maratt Pimento, JP Nagar
Located at a mere 6.5 km from the central business district of Bangalore, this lone tower occupies a staggering 1.5 acres of land! Pimento is a premium offering by the Maratt group. And all aspect of this project flaunts incredible art, finesse, and philosophy. In a single tower, all the amenities and recreational options needed for a healthy lifestyle are present. The tower offers single and multi-level condo villas at an amazing price point, that too at the heart of Bangalore!
Type of apartments-4 BHK exclusively.
Area per apartment4000 sq. ft
Total number of flats- 43
Things to do in JP Nagar, Bangalore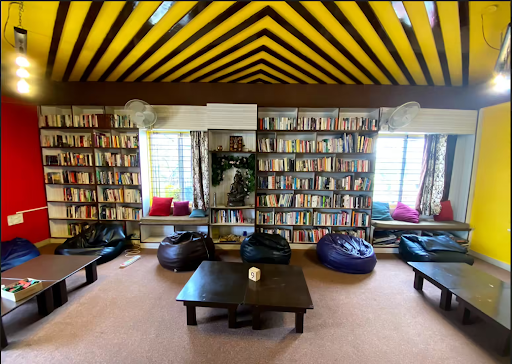 1. Embark on thrilling ventures with Bangalore Adventure School
Bangalore adventure school is a unique academic entity, dedicated to nurturing the love for the wilderness. A place for nature lovers to meet like-minded people excited to embrace the beauty and bounty of nature. The schools train an adventurer to explore the world on their own and thrive amidst wilderness without much hassle. And the motto of this school is to spread knowledge through the students so that a whole new generation of nature lovers can be empowered for undertaking daring adventures.
2. Work hassle-free at Dialogues Cafe
An amazing cafe decorated for a comfy and cozy experience. The food is amazing, and the books and board games on offer make the experience more exciting. The environment inside is ideal for working, and spending a lot of productive time, that too with an added layer of privacy and quiet to it. However, for the fun-loving, it is wise to visit the place during the weekends. The outstanding rooftop is ideal for enjoying an event on a leisurely evening, drenched in caffeine!
3. Experience freshly brewed beer, at Brewsky
Brewsky is one of the most attractive breweries in JP Nagar! The beer they brew and the food they serve are of premium quality. And the rooftop sitting area is simply beautiful. The place is open for both lunch & dinner. And famous for its exciting offers and peaceful ambiance.
4. Experience casual dining at its best in Hakuna Matata
Hakuna Matata is a casual dining destination with a bar attached to it. The restaurant serves Indian, Asian, and Chinese cuisine and is famous for its amazing cocktails. The restaurant is welcoming guests wishing to celebrate a special occasion. And can help them out within their budget!
Places to visit near JP Nagar, Bangalore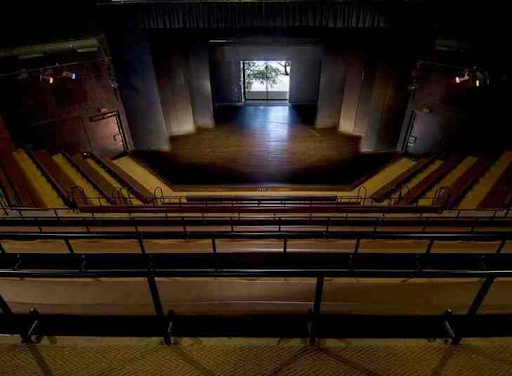 1. Bannerghatta National Park
Founded in 1970 this amazing natural enclave south of the city was declared a national park in 1974. The park is known for its breathtaking beauty, incredible wildlife, and perfection in maintenance. Located south of JP Nagar, this national park features wonderful safaris, a zoological garden, and even a beautiful butterfly park.
2. Sri Shirdi Sai Baba Temple
A well-decorated temple, located in the 6th phase of JP Nagar. Every year it attracts thousands of devotees of Sai baba. And the temple is famous for the celebration of Guru Purnima in July. The temple decorations can easily amaze even the most intense explorers! The use of fruits and vegetables for decorative purposes is unique and the music one can experience here is mesmerizing!
3. Sree Tirumala Giri Lakshmi Venkateswara Swami Temple
Located in the 9th cross road, 2nd phase of JP Nagar this amazing piece of architecture is dedicated to lord Venkateswara (Balaji). The architecture and puja paradigms remind a visitor of the greatness of the Tirumala temple. And the premises are extremely well maintained and the surroundings are peaceful. Perfect, for a spiritual co-existence with the inner-self!
4. Gopalan Innovation Mall
An amazing food court, abundantly available car parking spaces, 3 giant movie theatres, and an entertainment hall loaded with excitement are the key attractions of Gopalan innovation mall. In addition to that, the mall is famous for its go-bowling arena and kids' zone. A perfect place for a quick visit and a short stay!
5. Gamineazy Entertainment
The Gamineazy store is among the most popular gaming destination in town! Loved both by kids and adults alike. And there is something for everyone! the place provides lounge services and arranges corporate events. And features Xbox 360, PS3, and PS$ consoles for a whole new interactive gaming experience!
6. Rangashankara Theatre
Rangashankara theatre is the pride of JP Nagar! The incredible ambiance and amazing acoustics is the prime attraction of this theatre. Both for the performers and the audience. Located at the heart of JP Nagar, it is considered the most prominent auditorium town. Founded in the memory of Kannada actor Shankar nag, the auditorium is run and maintained by the Sanket trust. The theatre hosts an annual theatre festival, and since its inception in 2004 has staged 2700+ performers. An amazing place to be for a nice evening with family, that too within a budget!
FAQs about JP Nagar, Bangalore
How far is JP Nagar from the city center?
It is 10.6 km via 4th Main Rd/Rashtriya Vidyalaya Rd, typically taking around 45 mins.
What is the nearest bus station from JP Nagar?
BMTC, brigade millennium is the nearest significant bus station from JP Nagar. Nestled in Kothanur Main Road, Nataraja Layout, RBI Layout, JP Nagar 7th Phase, Arekere, Bengaluru, Karnataka 560078
Is there any metro station in JP Nagar?
JP Nagar has its metro station under the Greenline metro network.
What are the best hospitals in JP Nagar?
Fortis hospital, Manipal hospital, and institutes like Sri Jayadeva institute of cardiovascular sciences & research are the best hospitals in JP Nagar.
What are the best schools in JP Nagar?
The Orchids International School, Capitol Public School, National Public School (NPS), and Delhi public school are the best schools in town! Thriving alongside institutes like IIM Bangalore, oxford educational institutes, and the state-sponsored Narayana PU college.
What are the best gyms in JP Nagar?
There is no shortage of fitness centers and gymnasiums in JP Nagar. But among all of them, these five are the leading and most rapidly growing ones. Fit 24 India, Cult. Fit, Body Vignyan Gym, Octafit Fitness Gym, Goldkraft Fitness.
Which are the best parks in JP Nagar?
Among countless recreational destinations, the following ones are most popular for their beauty and environment. V. Escape Park, JHBCS Layout Park and Playground, Eden Park Melt, Dhanavantari Park, Nouvelle Garden.