Khar is a small bustling suburb in Mumbai that packs a punch with high-end and budget restaurants, proximity to great sea-facing areas such as Carter Road's promenade, a vibrant fishing community as well as a large Sindhi population and beautiful residential buildings.
Khar lies close to other buzzing neighbourhoods such as Santacruz West, Bandra West and Juhu. Here you'll find the best restaurants, entertainment options and hang-out spots.
Khar has some of the most well-known hospitals in Mumbai, with Hinduja Healthcare, Ramakrishna Mission Hospital and Mahavir Hospital all in the vicinity.
Are you thinking about moving to Khar? From places to go to things to do, read on to find out everything you need to know about what living in Khar is like. The best societies and gated communities in Khar are also covered below.
List of top gated communities in Khar, Mumbai
1. Khar Kalpak, Khar
A beautiful building conveniently located near National College, khar Gymkhana and the shopping district of Linking Road, Khar Kalpak means you have arrived. Its 21 homes may not be very large, but they are very well designed with good interiors and a smart layout.
Highlights and amenities of Khar Kalpak
Area of apartment: 714 sq ft to 1326 sq ft
Size of apartment: 2 BHK, 3 BHK & 4 BHK
2. DGS Sheetal Vaibhav Khar
A decades-old building in this suburb, Sheetal Vaibhav is located in an upscale part of Khar. It is walking distance from Pali Hill, where most of Bollywood resides, it is also close to Carter Road, and therefore to many great restaurants and bars.
Highlights and amenities of DGS Sheetal Vaibhav
Area of apartment: 675 sq ft to 975 sq ft
Size of apartment: 1 BHK & 2 BHK
3. Ekta Eros, Khar
The buildings in Khar and Bandra areas are not known for their amenities. But here is one with not just a gym, but also a swimming pool. Ekta Eros, as you would expect, is a posh building in the area with 25 large apartments. It is also located close to the most happening parts of Bandra and Khar.
Highlights and amenities of Ekta Eros
Area of apartment: 796 sq ft to 1212 sq ft
Size of apartment: 3 BHK & 4 BHK
4. Mohini Tower, Khar
The 32 families that live in Mohini Tower are close to Khar Railway Station and Bus Depot. Its 2 and 3 BHK apartments are also among the most spacious in the city. They also are near the famous Rajasthan restaurant and a few other hotspots.
Highlights and amenities of Mohini Tower
Area of apartment: 1210 sq ft to 1530 sq ft
Size of apartment: 2 BHK & 3 BHK
5. Benchmark Plaza, Khar
If you are looking to live in the happening part of the city without the high cost, you're only chance is to accept a small apartment. And Benchmark Plaza offers just this. The 27 flats here are small, perfect for one or two people, with even 2 BHKs going up to only 409 sq ft. On the other hand, the building is close to both Hill Road and Linking Road.
Highlights and amenities of Benchmark Plaza
Area of apartment: 309 sq ft to 479 sq ft
Size of apartment: 2 BHK
Things to do in Khar, Mumbai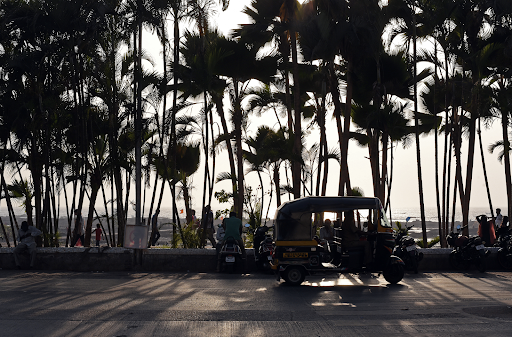 1. Eat healthy at Sante Spa
This outlet specializes in healthy foods without refined flour and sugar. The decor and ambiance is cool and calming and the food is delicious and wholesome. Try the amazing soups, salads, Buddha bowls, bakes and healthy desserts.
2. Dance the night away
Raasta is the place to go to if you love to drink, dance and have a rocking time on the weekends. Spread across three floors, experience the party pace pick up steadily as the night progresses. Saturday night is the night to go to experience Raasta to the fullest.
3. Try different cuisines
Foodies are in for a treat when it comes to trying out new cuisines in Khar.
Here you will find high-end, fancy restaurants like Bastian, Hakassan and Olive Bar & Kitchen. If you are in the mood for a more casual setup, head to Sindhful for Sindhi food, The Bawa Kitchen for Parsi fare and Jai Jawan for North Indian.
4. Watch live performances
Khar is the place to catch live performances. Comedy shows, live music and art shows are all within reach here. Check out venues such as The Hive, The Habitat, Khar Social and Raasta for their upcoming live events.
5. Unwind at a bar
After a long day at work, all you need sometimes is to relax with a delicious drink. Khar has plenty of nice little bars and pubs to chill out in. Quarter Pillar, 3 Wise Monkey, Doolally Taproom, Sanchos and Arth are all great options if you love good food, music and drinks.
Places to visit in Khar, Mumbai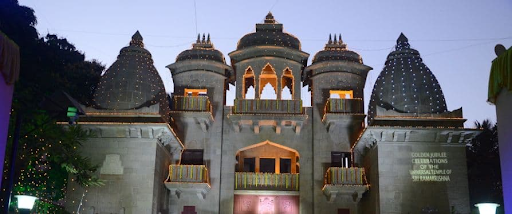 1. Superkicks
Sneakerheads rejoice! This store in Khar has a wide range of sneakers for all the biggest brands. It's a large store and browsing here is as fun as buying! Go here to check out brands like Asics, Adidas, Puma, Nike, New Balance, Fila, Converse, Vans and more.
2. Shree Ramakrishna Math
This is a peaceful temple where Durga Puja is celebrated with great aplomb each year. If you are looking for a spiritual experience, come here to meditate and spend some quiet time.
3. Rhythm Art Gallery
At Rhythm Art Gallery you will find artworks from artists from around India. This art space is a platform to make art accessible and affordable to everyone. Anyone is welcome to admire and buy pieces on display. Go here to see a wide range of original paintings, sculptures and other works of art.
4. The Habitat – Unicontinental
If you love live music and performances, The Habitat is the place to head to. Here you will find an open space that hosts musical nights and comedy shows regularly. You can even carry your own drinks to watch these events. The Habitat serves food and soft drinks if you are looking for a bite.
5. Doolally Taproom
Doolally Taproom is a cute place to chill out at and have a chilled beer in the afternoons. Serving tasty bar food and a variety of interesting beers and ciders, you can spend hours here drinking, eating and playing the various board games they have for customers.
6. Budapest Bakehouse
This casual space is perfect to grab a few snacks. Here they sell unique 'chimney cones' with sweet and savoury fillings. There is a terrace to chill out and eat your meal, which is a nice change from the usual indoor seating at restaurants, especially when the weather is good.
7. The Happy Box
The Happy Box is a must-visit place for knickknacks and gifts. From decor and accessories to stationery, there is something for everyone here. Grab diaries, notepads, colouring books and cards from the stationary section. Or buy some quirky coasters, magnets and lanterns for fun gifts to friends.
FAQs about Khar, Mumbai
What is the distance from Khar to the Mumbai International Airport?
The travel distance or driving distance between Khar and Chhatrapati Shivaji Maharaj International Airport is 9.3 kilometres.
What is the nearest bus station from Khar?
As in many other parts of Mumbai, Khar also has its main depot at its railway station. You can also find buses to all parts of Mumbai from its many stops around the suburbs.
Is there any metro station in Khar?
The metro station in Khar is currently under construction and is expected to be completed by 2025.
What is the best place in Khar to hang out on weekends?
Aside from Khar Danda and Carter Road, there are several pubs, bars and restaurants to hang out when in Khar such as Doolally Taproom, Raasta, Bastian, Hakassan and Olive Bar & Kitchen. For a nice Indian lunch or dinner, head to Sindhful, The Bawa Kitchen or Jai Jawan.
How to reach Khar from Mumbai airport?
The quickest way to get from Mumbai International Airport to Khar is by taxi or rickshaw which costs ₹150 to ₹300 and takes 30 to 45 minutes depending on traffic. There are also buses available from the airport to Khar.
Is Khar a posh area?
Khar is a good residential area with many options for those looking to rent or buy an apartment. There are plenty of residential options in all price points- from high-end, luxury buildings to budget flats. Khar has many great restaurants and stores in the area, as well as markets.
Is Khar safe to stay in?
Yes, Khar is a safe and busy area with many buildings, stores and restaurants around the neighbourhood.
What are the best hospitals in Khar?
The hospitals in Khar include P. D. Hinduja Hospital & Medical Research Centre, Ramakrishna Mission Hospital, Beams Multispeciality Hospital, Mahavir Hospital, Kohinoor Hospital and Womens Hospital.
What are the best schools in Khar?
Some schools in Khar are Beacon High School, Mumbai St. High School Khar, Podar International School, B.P.M HIGH SCHOOL, Rizvi Springfield High School and Khar Education Society.
Which are the parks in Khar?
There are a few nice parks in Khar, such as Madhu Park, Rao Saheb Patwardhan Udhyan, YMCA Park, Union Park Eco Garden, Anand Vihar Park and Bajaj Park.
What are the best gyms in Khar?
Some of the best gyms in Khar are Rhinos Gym Khar West, Rippedsteel Fitness, Your Fitness, The Red Gym, Benefit Fitness Khar, Body Sculptor, CrossFit Gym Training, Shankar Vyayam Shala.
What are the police stations in Khar?
The Khar Police Station is at 78, Swami Vivekananda Rd, Khar, Ram Krishna Nagar in Khar West.