Kurla is a neighborhood located in East Mumbai. It lies on the southern end of Salsette Island along the east bank of the Mithi River. Its railway station is one of the busiest on the Mumbai suburban railway on the central and harbor railway lines of Mumbai.
Kurla is divided into two parts: Kurla (East) and Kurla (West), separated by the Central Railway line. Kurla East is surrounded by the suburban neighborhoods of Chunabhatti in the south, Chembur in the East and Ghatkopar in the North. Kurla West is surrounded by the Ghatkopar and Saki Naka neighborhood of Andheri East to its North, Kalina and the Bandra Kurla Complex to its West and the Sion – Dharavi area to its south across the Mahim Creek.
Kurla consists of an urban blend of residential colonies, big and small, industrial estates, commercial enclaves and slums alike.
Looking for a place that is pleasing, with good connectivity, suitable surroundings, close to schools and hospitals nearby. Kurla might be a great pick.
Here is all the information you would need. Read on!
List of top gated communities in Kurla, Mumbai
Kohinoor City is a large residential project located in Kurla West, Mumbai. It is a well-planned project. This property is built over a large area of 34 Acres. Kohinoor City is indisputably impressive in its coverage. It has a total of 1109 units. These apartments have a smart layout, are spacious and well-ventilated. The large windows let in ample air and sunlight into the living area during the day.
At Kohinoor City you can enjoy a fine living experience with amenities and facilities such as -lift, multipurpose courts, kids play area, kids club, flower gardens, aerobics room, piped gas, RO water system, intercom facility, air conditioning, among others. The location of Kohinoor City also plays an important role because it is one the most important aspects of its appeal.
Highlights and Amenities in Kohinoor City
Type of apartments: 2, 3 BHK
Area per apartment: 830-1975 sq.ft.
Address: Kirol Road, Kurla West, Kurla, Mumbai, Maharashtra 400070
2. Raghav One45, Kurla
Raghav One45 is a residential project located in Kurla East,cMumbai. It is a compact project with a total of 93 units on offer. The apartments in Raghav One45 are economically and smartly constructed to amaze prospective buyers and residents. These apartments are best suited for individual and smaller families. The nuclear aspect of the apartments make it all the more appealing.
At Raghav One45 you get access to various amenities and facilities of a healthy lifestyle such as- service lift, gymnasium, power backup, cover car parking. Sports enthusiasts can make the most of the aerobics room, basketball court made available. Residents get to enjoy internet / Wi-Fi services and air conditioning provisions along with 24 hr security available for the safety of residents at all times.
Highlights and Amenities in Raghav One45
Type of apartments: 1,2 BHK
Area per apartment: 387-737 sq.ft.
Address: 144, Nehru Nagar, Kurla, Mumbai, Maharashtra 400024
3. Puneet Prime Phase 2, Kurla
Puneet Prime Phase 2 is a residential property located in Kurla East, Mumbai. It is a smartly constructed project. Prime is a 18 storey tower and has, on offer, residential apartments of three different configurations. It also comprises three levels of commercial space. The apartments in this society are complete with great amenities that make living here easy and comfortable.
The various facilities and amenities made available at Puneet Prime Phase 2 are – 24 hr water supply, 24 hr power backup, CCTV surveillance, club house, covered car parking, gymnasium indoor games, landscaped garden, lift, lobby, party area, play area, rain water harvesting, security personnel, swimming pool, volleyball court and waste management.
Highlights and Amenities in Puneet Prime Phase 2
Type of apartments: 1, 1.5, 2 BHK
Area per apartment: 394-570 sq.ft.
Address: S. No. 229, 267, CTS 11PT, 12PT, Kurla, Central Mumbai Suburbs, Mumbai
4. Roha Vatika, Kurla
Situated in Kurla East, Roha Vatika is a brilliantly designed residential property of Mumbai. This project offers homes that are smartly constructed and completed with amenities of modern housing trends. These apartments have a great layout making them spacious and look appealing. The society is well maintained and provides ample green space to its residents for relaxation and recreation.
At Roha Vatika you get access to fine living with amenities and facilities like skydeck, earthquake resistant structure, fingerprint access, health club with steam / jacuzzi, prime location, 3 tier security system, grand entrance lobby, premium branded fittings, multipurpose courts, aerobics room, among others. With all the necessary conveniences in place you can lead an easy lifestyle at Roha Vatika.
Highlights and Amenities in Roha Vatika
Type of apartments:1, 2 BHK
Area per apartment: 550-921 sq.ft.
Address: 128/134, Navvishwas CHS Nehru Nagar, Kurla East, Mumbai, 400024.
5. Hdil Galaxy, Kurla
Hdil Galaxy Apartments is an elegant residential property located in Kurla East, Mumbai. It is a well-planned project and has apartments of optimum quality on offer. This project is built over an area of 1 Acre that is well-maintained and clean.The apartments in Hdil Galaxy are cost effective and provide a fine living experience with all the necessary amenities in place.
In Hdil Galaxy Apartment you get to enjoy facilities and amenities such as power backup, DTH television facility, jogging and strolling track, flower gardens, kids club, kids play area, meditation area, recreational pool, cycling & jogging track, waste disposal, among others.
Highlights and Amenities in Hdil Galaxy
Type of apartments: 1, 2 BHK
Area per apartment: 650-920 sq.ft.
Address: Ashok Samrat Rd, Takshashila Nagar, Qureshi Nagar, Kurla, Mumbai, Maharashtra 400024.
Things to do in Kurla, Mumbai
1. Pamper yourself with a spa day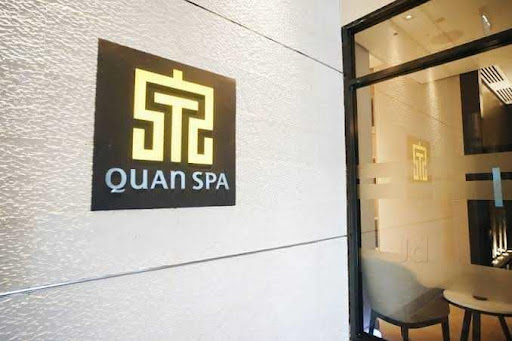 If you are in need of a self care session then treating yourself to a spa day is the best way to go about it. Pamper yourself with a relaxing day spent indulging in various kinds of massage therapies and beauty treatments at a nice spa. Quan Spa, located in the Renaissance Mumbai Convention Centre Hotel, Powai might be the best pick for a quality spa when in Kurla.
2. Become a pilot for a day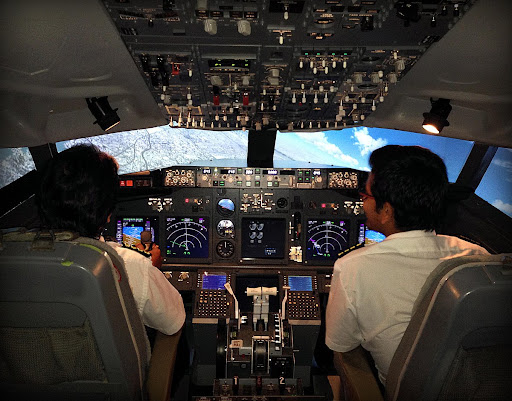 Have you ever wanted to fly a plane? Flight 4 Fantasy in Phoenix Marketcity helps you fulfill your dream. They provide a thrilling experience with exciting 4D Fighter jets with 3D visuals with 3-axis movement allowing you to undertake several missions. You can practice take-offs and landing, search for enemy locations, do air-to-air combat too or just try your hands at air-to-air refueling. Book your tickets online for this incredible experience.
3. Experience snow in Mumbai
Snow World is one of Mumbai's leading snow parks. It is a great place for families with kids to have an exciting yet relaxing time together. This is the perfect place to try out winter sports on a smaller scale. The Beginner Park provides the perfect environment to enjoy a gentle introduction to the snow park scene. Try activities like – ice skating, snow sledging, snowboarding, tobogganing, snowfall experience along with the necessary gears.
4. Go on a walk
Johnson and Johnson garden is one of the oldest gardens located in Mulund. This park is a huge green space, and is spacious enough for recreational activities. It is lined with trees that are very well maintained. There is a jogging track within the garden, thus you get to see a lot of joggers at dawn and dusk. It is a relaxing place and you come across people of all ages enjoying their time around the park indulging in their choice of activities.
5. Hangout at the bowling alley
Amoeba Bowling is just the perfect place to hangout with your friends. There is nothing better than going bowling with your friends for a healthy competition. Now add good food and drinks to the mix. You literally get the best place in town to spend your weekends at. Go with your group of friends or office colleagues for a good competition. Once you are tired of bowling, hit the dance floor and show some fun moves.
Places to visit in Kurla, Mumbai
1. Phoenix Market City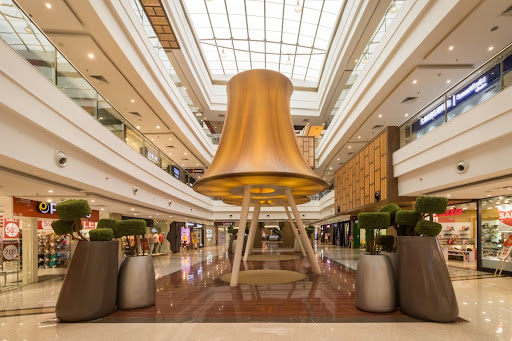 Phoenix Marketcity is regarded as the number one destination when it comes to entertainment, dining, and shopping in the city. Phoenix Marketcity houses over 600 premium and high street brands sprawled across the complex. It also has over 100 eateries that serve multifarious cuisines from across the world, and full-fledged entertainment hub – Dublin Square, where festivals, flea markets, concerts, and various other activities and cultural events are regularly hosted. It's accurate to say that Phoenix Marketcity is the mall of malls, a true shopper's paradise.
Address: Lal Bahadur Shastri Rd, Patelwadi.Kurla, Kamani, Kurla West, Kurla, Mumbai, Maharashtra 400070
2. Jio World Center
Jio World Centre is a business and cultural hub located in Mumbai's central business district,
Bandra Kurla Complex. With an area totalling 32,163 sq.mt, Jio World Convention Centre is India's foremost venue for world class exhibitions, conventions, meetings and social events. This Centre has been developed with an international design vocabulary, while honoring the culture and spirit of India.
Address: G Block, Bandra Kurla Complex, Bandra East, Mumbai, Maharashtra 400098
3. Bandra Kurla Complex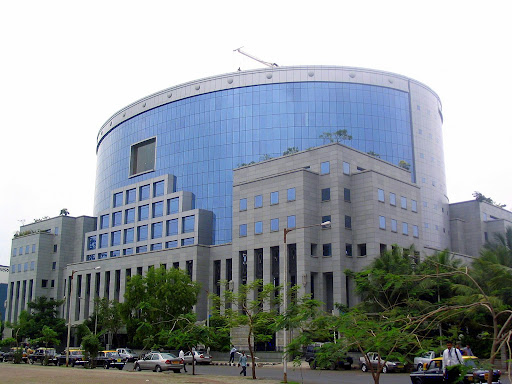 Bandra Kurla Complex is one of the most frequented commercial buildings in Mumbai. This Complex houses a number of important commercial areas. The location of Bandra Kurla Complex is of key importance because it is closely located from the other major centers of the city, such as Mahim Creek, Bandra and Santacruz.
Address: Bandra East, Mumbai, Maharashtra
4. Mumbai Exhibition Center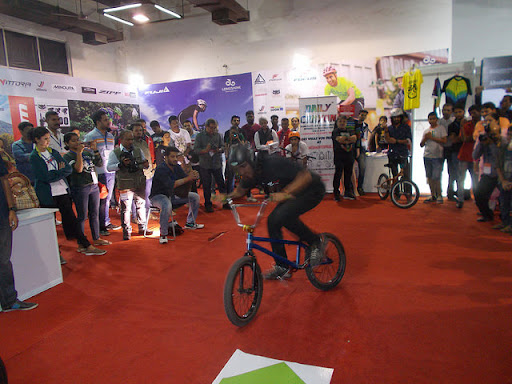 Mumbai Exhibition Center was established in 1991. It is one of the largest exhibition centers in India. Situated along Goregaon's Western Express Highway, BCEC is quite literally located in the heart of Mumbai. It comprises 4 halls spanning across 45,000 sq.mt, which are used for hosting national and international exhibitions and fairs.
Address: NSE Nesco Complex, Near Off Western Express Highway, Opposite Mahananda Dairy, Goregaon East-400063.
FAQs about Kurla, Mumbai
How is Kurla connected to the rest of the city?
The Lal Bahadur Shastri Marg is the arterial road for Kurla West, it connects Kurla west to Ghatkopar towards Thane. The Andheri – Kurla road links Kurla with Andheri via SakiNaka, while CST road, Central Salsette Tramway Road, leads to Santacruz. TheSanta Cruz – Chembur link road connects the east and west sides of Kurla via a Road over bridge (ROB) over the Central railway line. BEST buses travel from Kurla to all areas of Mumbai.
Which is the railway station closest to Kurla?
Kurla railway station is Kurla's own railway station on the Central Railway Suburban line and the Harbour Line and Lokmanya Tilak Terminus in East Kurla handles several Central Railway Zone outstation trains every day.
Which are the prominent educational institutions located in and around Kurla?
Don Bosco Institute of Technology, Holy Cross High School, Orchid International School, S.G. Barve Marg, Kohinoor International School, Kirol Road, Shree Gujarati Samaj Vidyalaya, New Mill Road, Karthika High School & Junior College, St. Joseph High School, Michael High School, Anjuman Islam High School, S.G. Barve Marg, Mumbai Utkal English High School, Swami Vivekananda Vidyalaya, and Vivek english high school, are the prominent educational institutes in and around Kurla.
Which are the major hospitals located in and around Kurla?
Khan Bahadur Bhabha Hospital, Arpan Nursing Home, Aryan Hospital, Central Hospital, City Hospital and Research Center, Dr. Agashe's Maternity & Surgical Nursing Home, Dr. Deshpande Nursing Home, Dr. Mendadkars Children Hospital, Fauziya Hospital, Fehmida Nursing Home, Habib Hospital, are some of the major hospitals located in and around Kurla.
Which are the go-to malls located in Kurla?
Phoenix Market City (Mumbai) is situated on L.B.S. Marg, Kurla, west and is the go to mall of the locality.