Laxmi Nagar is the central location and focal point for the East Delhi area. Earlier, it was one of the most inhabited cities, known as Trans Yamuna (Laksmi Nagar). It has become a popular shopping area for garments and day-to-day staple items. Akshardham temple is around 3 km from Laxmi Nagar. It is popularly known for being the central location for the majority of Coaching centers associated with the Chartered Accountancy Course offered by the Institute of Chartered Accountants of India and also for the Company Secretary course offered by the Institute of Company Secretaries of India.
List of top gated communities in Laxmi Nagar, Delhi
1. Saya Gold Avenue, Laxmi Nagar
If you are looking for luxurious living, Saya Gold Avenue is the best place for you to purchase an apartment. It is designed to fit your lavish living. It has best-in-class features and offers exceptional appreciation value which adds to the pleasure of living at this residential marvel.
Saya Gold Avenue offers stylish 2/3/4 BHK apartments that match international standards of quality and offer world-class specifications at an unbeatable price. Perfect lights, serene surroundings, beautiful landscape, and the happening neighborhood of Gold Avenue together make it a picture-perfect home.
Highlights and Amenities in Saya Gold Avenue
Type of apartments: 2, 3, 4 BHK
Area per apartment: 1095, 1580, and 2370 sq ft.
No of flats: 1520
2. The Amaryllis, Laxmi Nagar
The Amaryllis is built across an area of 40 acres of luxury living in Central Delhi. It is being carried out by one of the most prominent builders in the city, The Unity Group. The entire project is carried out to be developed in different phases, with the first phase of possession already being done. This is set to be the most iconic high-rise residential development in this part of Delhi and is very strategically located from various key places in Central Delhi. It has been conceptualized to offer a luxury lifestyle matched to international standards, with the latest amenities and facilities that one can think of. The apartments have been designed to suit the demands of most people. It's a gated community with a multi-tier security system to ensure complete safety for the residents. The apartments offer a view of the surrounding greens of Delhi Ridge as well as Lutyen's Delhi.
Highlights and Amenities in The Amaryllis
Type of apartments: 2, 3, 4, and 5 BHK
Area per apartment: 1252, 1501, 2500, and 5236 sq ft.
No of flats: 2500
3. NBCC Aspire Heartbeat City, Laxmi Nagar
NBCC Aspire Heartbeat City provides spacious living to its residents. It is a perfect blend of luxury and comfort one at a time in a seamless and smooth ambience which includes calmness and serenity at its best. The location of the apartment is such that it provides superior quality lifestyle similar to the ones you have always dreamt of. . The apartments have all the latest amenities for comfortable living. The property also offers luxurious modern amenities which heightens the aesthetic sense of the apartment.
Highlights and Amenities in NBCC Aspire Heartbeat City
Type of apartments: 2, 3, and 4 BHK
Area per apartment: 1195, 1350, and 2825 sq ft.
No of flats: 2500
4. ATS Advantage, Laxmi Nagar
ATS Advantage is a society that is sure to provide an improbable combination of luxury, comfortableness, and magnificence designed pondering over the needs of the residents. At Advantage, every bit of the designed brick is so beautifully arranged that it speaks of a vastly distinctive workmanship and every house that's crafted is an advanced piece of art. With its pristine lush verdure, subject field marvels, and a number of resident-centric facilities, the magnificent ATS Advantage offers future home consumers an ideal departure from town mayhem, whereas they're right within the heart of town. Every apartment is superbly planned in such a way that once you stand on your balcony you and enjoy your cup of tea with a view or go for a night stroll within the society.
Highlights and Amenities in ATS Advantage
Type of apartments: 3, and 4 BHK
Area per apartment: 1175, and 2135 sq ft.
No of flats: 1800
Things to do in Laxmi Nagar, Delhi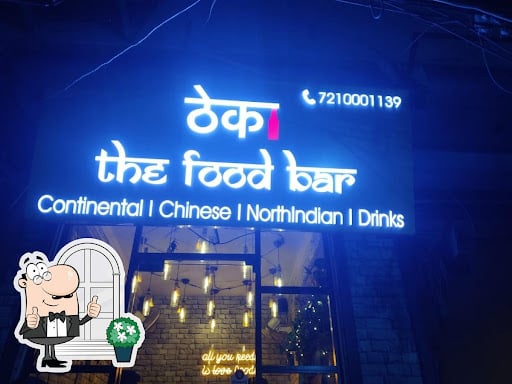 1. Explore the Theka – The Food Bar
Theka – The Food Bar is one of the well-known restaurants in Laxmi Nagar. The food here covers many continents. The menu has a variety of cuisines, and also offers Indian dishes with a great blend of traditional methods and innovation. If you are a foodie and are looking to try multiple cuisines this is something that would really excite you. They also have home delivery. It is recommended that you step into this restaurant to feel the exact ambience you need.
2. Taste the best chilies at The Yellow Chilli
The Yellow Chilli is a Mughlai restaurant located in Laxmi Nagar. It is an authentic restaurant that serves North Indian cuisine. Some of the items that you can expect here are Shorba and Soups, Tazza and Salad, Papad and Raita, Chinese starters non-veg, Vegetarian Pashtooni, Non-veg curries such as Handi Chicken, Butter Chicken, and much more.
3. Have homemade food at Mr. Chill Out
This place provides a wide variety of dishes in North Indian cuisine. You will find it difficult to choose from so many dished. It spoils you for choice and gives you the ultimate nirvana. Every dish looks and tastes amazing and gives you a delectable experience. The aim of the restaurant is to make sure that you feel at home. It makes sure that the food you taste is absolutely homely in nature and healthy.
Places to visit in Laxmi Nagar, Delhi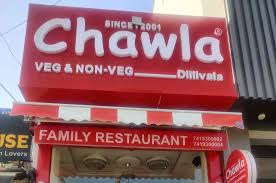 1. Chawla Pure Vegetarian Dillivala
This is yet another veg restaurant that has a variety of paneer dishes to try from. If you are curious about what's so special about a veg restaurant, you should surely visit this place. One of the famous dishes is the Paneer Rara. The yummy curry is laden with paneer and tastes really good with naan or roti. The place also has varieties of vegetables and dals to offer.
2. The Minions Cafe
This Minions-themed cafe in Laxmi Nagar is one of the best places to chill with your friends and family. The entire theme of the restaurant is minions. This includes minion posters, bright blue and yellow interiors, comfortable blue chairs, and is decorated with fairy lights. You also get to spend some time on PlayStation games where you can sit for hours with your friends and munch on the snacks.
3. Laxmi Nagar Market
If you are looking for affordable shopping Laxmi Nagar Market is the best place you could be at. This place has shops that sell trendy clothes without costing you much. There are these local retailers who bring to you the ongoing pieces of clothing items. The market has so many choices to buy from with prices well-grounded. You can also find all the miscellaneous stuff to accessorize your look for an occasion or any ordinary day. You can also find jewelry that matches your clothes and brightens your looks.
4. Wow! Momo
It is one of the most well-known fast-food brands in the country. Wow! Momo has an outlet in Laxmi Nagar. They offer a wide range of momos and have redefined the entire experience of eating momos for the citizens of the country. They have experimented with various flavors and are now one of the leading momo brand in the country. If you get a chance definitely try a momo from WOW! Momo.
FAQs about Laxmi Nagar, Delhi
How far is Laxmi Nagar from the City Centre?
The distance between Delhi City Station and Laxmi Nagar is 25 kilometers.
What is the distance from Laxmi Nagar to Airport?
The travel distance or driving distance between Laxmi Nagar and Delhi Airport is 35 kilometers.
What is the nearest bus station from Laxmi Nagar?
Laxmi Nagar bus stand & Laxmi Nagar bus terminal are a few of the bus stops in Laxmi Nagar.
Is there any metro station in Laxmi Nagar?
Rajouri garden and Ramesh Nagar stations are the nearest stations in Laxmi Nagar.
What is the best place in Laxmi Nagar to hangout on weekends?
You can go and explore food with your family at The Minnions Cafe, Laxmi Nagar Market and Wow! Momo.
How to reach Laxmi Nagar from Delhi airport?
The quickest way to get from Delhi Airport to Laxmi Nagar is by taking a metro. You can take a direct metro from the Delhi Airport to Subhash Nagar station and it would cost you just ₹50 to 70. Next is through a taxi which costs ₹250 – ₹300 and takes 1 hr 30 min. The last way to get from Delhi Airport to Laxmi Nagar is by bus which costs ₹200 – ₹220 and takes 1 hr 45 min.