Marathahalli is a suburb of Bangalore located in the Indian state of Karnataka. The neighbourhood is named after the Marut fighter plane that was created nearby at a HAL factory. Marathahalli, a renowned business centre and a well-developed residential area in the eastern section of Bangalore, is situated on the Outer Ring Road (ORR). It is well connected to various areas of Bangalore including Whitefield, HAL, KR Puram, Electronic City, and Banashankari.
It's interesting that the area is a hub for Bengaluru's commercial, residential, and industrial activities. It is one of Bengaluru's first areas to be fully built, and there are several factory stores for well-known brands like Lee, Levis, Woodland, Fila, Puma, and so on.
Wondering which society your future home might be in, where you can find good food, a school for your kids, or even spaces you could work out in? Read on to find out!
List of top gated communities in Marathahalli, Bangalore
Puravankara Purva Fountain Square is located on 16 acres of land and has a number of contemporary conveniences. Puravankara Purva Fountain Square has 1300 apartments. There are 16 structures.
A gymnasium is one of the several amenities available to residents in Puravankara Purva Fountain Square. Aside from the swimming pool and sports area, young families with children will adore the children's play area nearby. Sporty people will like cycling and jogging track. Enjoy the project's amenities, including the restaurants and cafeterias. 24/7 security is provided.
Highlights & Amenities in Purva Fountain Square
Types of apartments: 2 & 3 BHK
Area per apartment: 1336- 1706 sq.ft.
2. Bren Avalon, Marathahalli
Apartments in various dimensions may be found at Bren Avalon. All of the modern facilities that a buyer of real estate would desire are included in this project, including a swimming pool, table tennis court, tennis court, badminton court, clubhouse, covered parking, gym, indoor games, intercom, jogging track, and landscaped gardens.
Wide highways connect Bren Avalon to the adjacent towns. Community services including schools, universities, hospitals, leisure facilities, and parks are easily accessible to local residents. The complex's amenities were meticulously designed.
Highlights & Amenities in Bren Avalon
Types of apartments: 2 & 3 BHK
Area per apartment: 1023, 1419 sq.ft.
3. SVS Palms, Marathahalli
The project offers apartments with the ideal fusion of modern technology and architecture for cozy living. SVS Palms has amenities like a gym and a lift. Additionally, it offers features like a basketball court, running track, and a swimming pool. Indoor activities like a skating rink are part of the proposal. This is your greatest choice if you've always desired to be a part of a thriving, well-run civilization.
Highlights & Amenities in SVS Palms
Types of apartments: 2 & 3 BHK
Area per apartment: 919- 1552 sq.ft.
4. Rohan Vasantha, Marathahalli
Rohan Vasantha, a sprawling 8-acre property on Marathahalli Road, is miles from the bustle of the city but only a short drive from civilization. Navigate your way through waterscapes that sparkle and beautiful gardens. Enter one of their 2 & 3-bedroom apartments to discover all the components of a wonderful home.
This development offers all the amenities that a modern home buyer would desire, including a swimming pool, badminton court, basketball court, clubhouse, gated neighbourhood, gym, health facilities, indoor games, intercom, landscaped garden, library, maintenance staff, play area, and rainwater collection.
Highlights & Amenities in Rohan Vasantha
Types of apartments: 2, 3 BHK
Area per apartment: 1116- 1560 sq. ft.
Things to do in Marathahalli, Bangalore
1. Indulge in cupcakes
Indulge Cupcakes by Pooja Vinay should be on the fast dial for anything delicious since she creates personalized cakes, handmade cupcakes, and desserts that will tempt you to abandon your sugar-free diet. Pooja Vinay discovered baking after becoming an expert in visual communication, and her masterpieces will tempt you to place daily orders. Indulge Cupcakes is all about customizing cakes, cupcakes, and pastries in general while baking for her little child.
2. Hop onto The Big Barbeque
The Big Barbeque, as its name suggests, is for those with large appetites. The casual dining restaurant features a lively and inviting atmosphere suitable for family dinners, business meetings, and team outings. There is a wide variety of North Indian, Chinese, and continental cuisine on the menu, leaving one with too many options. The Big Barbeque is situated next to More Megastore in Marathahalli, East Bangalore.
3. Socialize at Raddison Blu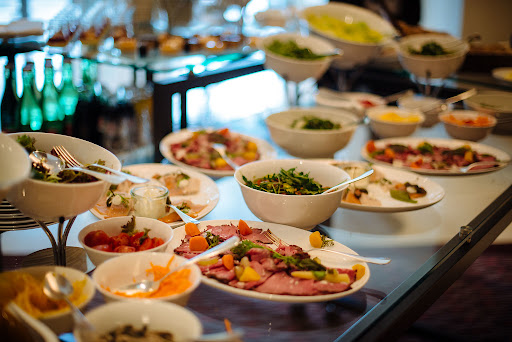 Mélange, is a 24-hour international restaurant, with 160 seating options, both indoors and outside, a chic private dining room, and an interactive kitchen that is perfect for hosting business and social events. In addition to classic Indian meals, contemporary Western cuisine, and a selection of sandwiches, kinds of pasta, and light salads are also available à la carte at Mélange. The buffet provides a sophisticated choice of foreign meals for lunch and dinner, along with creative salads and desserts.
4. Celebrate your special days
Absolute Barbecues is ideal for birthday celebrations with family. Additionally, this is the ideal location if you want to enjoy a starter-heavy lunch or dinner. A good selection of appetizers and a live counter, as well as a large selection of desserts. Free soft drinks are available. Their staff goes above and beyond to make you feel unique, well-cared for, and noticed. They also take note of any alterations that need to be made to any item.
5. Enjoy a rooftop experience
The gastropub Foxtrot Marathahalli boasts a semi-alfresco rooftop setup with a bar that extends the length of the dining room.They feature a sizable selection on their a-la-carte menu in addition to their Sunday brunch, for which they are renowned. If you want to go somewhere where you can sit and relax, listen to music while enjoying the drink, then this location is the finest. Both the quality and amount of the food are excellent.
Places to visit in Marathahalli, Bangalore
1. Chinnappanahalli Lake Park, Marathahalli
Chinnapanahalli Lake Park in Bangalore's Marathahalli neighbourhood is built around the lake and has well-paved walks, lots of flowers, and trees. In the evenings, a kid's play area with several swings is very busy. Water snakes are occasionally visible in the lake. One can stroll, jog, or just relax and take in the various kinds of nature's splendour.
2. HAL Aerospace Museum, Marathahalli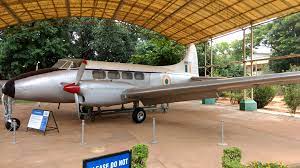 The first aerospace museum in India, the HAL Aerospace Museum, is situated near Bangalore on the grounds of Hindustan Aeronautics Limited. The Museum, which was founded in 2001 and is a component of the HAL Heritage Centre and Aero Space Museum, highlights the expansion of the Indian aviation sector and HAL over a 60-year period. A fake air traffic control tower, flight simulators, exhibits of various aircraft and helicopters, aircraft engine models, and an exhibition on Indian aviation history are all included in the museum.
3. Life on Wall- Art Gallery, Marathahalli
The Life On Wall Art Gallery is the place to go if you want flawless artwork and elegantly decorated rooms. The goal of Life On Wall is to produce precisely what our client desires. They provide a broad selection of options to discover the ideal home design solution in their four product categories, including Home Interiors Solution, Art for Interiors, Wall Art, and Portrait Painting. For anyone hiring them to design their houses, transparent pricing, outstanding quality, and hassle-free service simplify the process.
FAQs about Marathahalli, Bangalore
How far is Marathahalli from the City Centre?
The distance between Bangalore City Station and Marathahalli is 17 kilometres.
What is the distance from Marathahalli to the Airport?
The travel distance or driving distance between Marathahalli and Bangalore Airport is 26 kilometres and 800 metres.
What is the nearest bus station from Marathahalli?
Marathahalli Bridge has a number of buses, connecting all major places. 
Is there any metro station in Marathahalli?
No, the nearest metro station to Marathahalli is Vaidehi Hospital Metro Station which is at a distance of 3 km.
Is Marathahalli a posh area?
Marathahalli is a good locality. All basic amenities like hospitals, schools, colleges and markets are available nearby.
What are the best hospitals in Marathahalli?
The best hospitals in Marathahalli are Jeevika Hospital, RJH Clinic Pharma and Diagnostic Lab, JM Healthcare, and Sanjeevini Poly Clinic.