Matunga is a quiet neighbourhood filled with history and culture. It is one of the oldest neighbourhoods in Mumbai and has great connectivity to other important residential and commercial areas in the city.
The locality used to be made up of predominantly South Indian residents, which can be seen by the number of South Indian restaurants serving authentic food in the area. Cafe Madras, Idli House, Ram Ashraya and Anand Bhavan are just a few of the iconic places to eat here.
Matunga is also famous for its gorgeous flower market, where you can get all kinds of sweet-smelling blooms. The rich aroma of coffee is also commonplace in the lanes here, with plenty of filter coffee being brewed at every corner.
Is Matunga on your list of places you are looking to rent or buy a home in? Read on to find out the best housing societies and gated communities in Matunga. Also covered are things to do and places to visit when you are in the area.
List of top gated communities in Matunga, Mumbai
1. Ruparel Iris, Matunga
Just off the busy Senapati Bapat Marg is Ruparel Iris (located just next to Ruparel College!), a new building in the area. It has plenty going for it, being close to the railway station, a large supermarket, several Malwani restaurants. And then there are the facilities within the community, such as an ATM, a clubhouse, swimming pool and a landscaped garden.
Highlights and amenities of Ruparel Iris
Type of apartment: 1 BHK, 2 BHK, 3 BHK
Area of apartment: 433 sq ft to 1374 sq ft
2. Sidaan Sadhana Building, Matunga
On the east side of Matunga, the 10 flats within Sidaan Sadhana are located very close to King's Circle and get access to many of the best restaurants (Madras Cafe, Ram Ashray) and schools in the city. It is also very close to the Eastern Express Highway. The 2 BHKs are a bit on the smaller side, though.
Highlights and amenities of Sidaan Sadhana
Type of apartment: 2 BHK
Area of apartment: 670 sq ft to 750 sq ft
3. Rodium X'enus, Matunga
With plush interiors, spacious balconies and a gorgeous view of the Eastern suburbs, Rhodium X'enus is a great place to reside. The building is located practically at the railway station and is close to Indian Gymkhana, many good schools as well as South Indian restaurants.
Highlights and amenities of Rodium X'enus
Type of apartment: 1 BHK & 2 BHK
Area of apartment: 346 sq ft to 799 sq ft
4. Kesar Horizon, Matunga
Located very close to Kings Circle Station, Kesar Horizon is a new building that promises a superior lifestyle. Though small, the building offers configurations of up to 5 bedroom and the amenities are jaw dropping, with a sauna, gym, clubhouse, mini theatre and much more.
Highlights and amenities of Kesar Horizon
Type of apartment: 2 BHK, 3 BHK, 5 BHK
Area of apartment: 493 sq ft to 1743 sq ft
An older building in the area, Amrut Smruti has 51 flats and offers a great view of the Five Gardens. It is also very close to great educational institutions, maybe even the finest the country has to offer, such as VJTI, Institute of Chemical Technology, Don Bosco and Khalsa College.
Highlights and amenities of Shanish Amrut Smruti Apartment
Type of apartment: 2 BHK
Area of apartment: 600 sq ft
Things to do in Matunga, Mumbai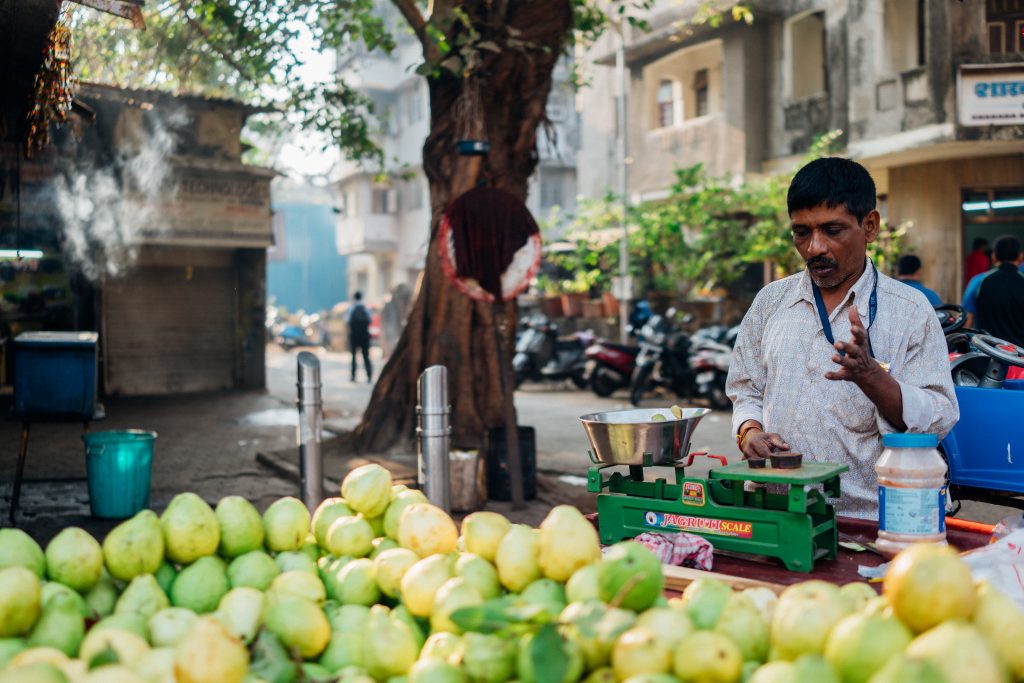 1. Buy Elegant Sarees
At Shilpa Sarees you can get quality materials at reasonable prices. Offering a range of options like Maheshwari silk, Chanderi, Kanjivaram and Begampuri Bengal Cotton, this store is a must-visit for saree lovers. Whether you want a comfy cotton saree or an elaborate silk one, you're sure to find what you need here.
2. Pound that pavement
At Five Gardens (a short distance away in Dadar) you can take a brisk walk or a run and get your blood pumping through your veins. This is also a great place to go if you want to hang out with friends and chat. There's even a nice play area for little kids.
3. Say a prayer
Go to the Shrine of Don Bosco's Madonna to admire the beautiful architecture and feel the tranquility of this revered place of worship. The marble interiors and stained glass windows exude peace and spirituality. This place gets visitors of all faiths coming here to pray and make their petitions.
4. Veg out
Home cooks will love Matunga Market for its wide selection of products. Here you can find the best quality fruit and vegetable – including exotic ones. Flowers, home equipment and pooja items are also sold here and it's a handy place for everyday items.
Places to visit in Matunga, Mumbai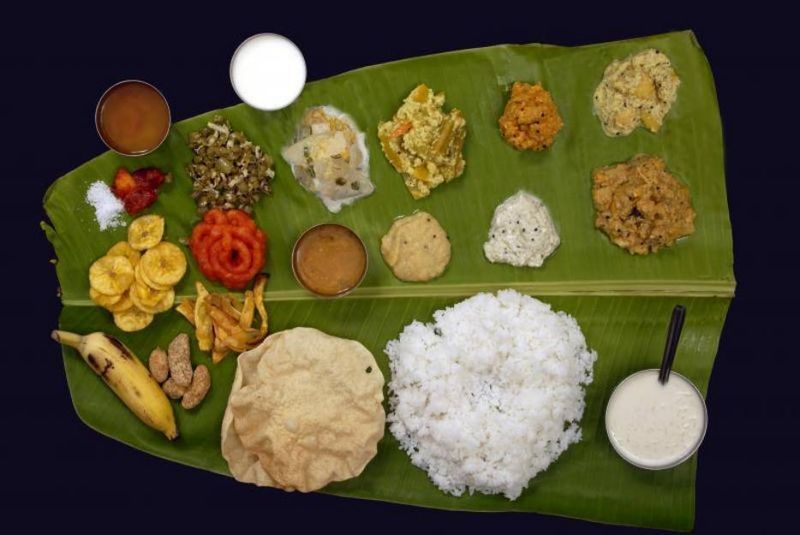 1. Aurora Talkies
If you love single screens, Aurora Talkies will take you back to those simpler times. This cinema is a big part of Matunga's history and is still frequented by the residents. The facilities may not match current multiplexes, but the cinema is charming and well-maintained, and the snack bar is sufficient. Many Tamil and Telegu films are screened here.
2. Maheshwari Udyan
Maheshwari Udyan used to be called King's Circle. This Matunga park was once named after George V, the King-Emperor. It's a nice place for early morning or evening strolls. There is an open-air gym for fitness enthusiasts and a ground for those who like playing sports. Around here you can find a ton of great food options for breakfast.
3. The Book House
If you love reading but are on a budget, The Book House is the perfect solution to keep your hobby afloat. Here you can buy secondhand books at very low prices. Started in 1958, The Book House in Matunga is iconic and loved by bookworms from around the city. Besides fiction and non-fiction novels, you will even find school and college textbooks.
4. Dumpling Delights
If you want a change from all the South Indian food that Matunga has to offer, head to Dumpling Delights for some yummy momos with innovative twists. Besides the regular authentic options, try the chicken tikka and chicken chilli momos. You can even down a soft drink or milkshake here.
5. Cafe Madras
Cafe Madras is a legendary South Indian restaurant in Matunga that is known for it's long queues of people waiting to sample the delicious food. Head there early to avoid the rush – weekdays are best. Some of the most ordered dishes are the set dosa, upma podi, idli sambar and, of course, the filter coffee.
6. Sree Ram Mandir
Sree Ram Mandir is the oldest South Indian temple in Matunga. You will find it close to the Matunga flower market. The hustle and bustle of the road immediately melt away as you step into this serene temple. There are idols of Lord Ram, Sitadevi, Lakshman and Hanuman inside and it is a beautiful and spiritual place to visit.
7. Gupta Chaat Centre
Chaat lovers need to go to Gupta Chaat Centre to eat the mouth-watering pani puri, ragda pattice and other chaat dishes. If you are in the mood for a heartier snack, try something from their range of sandwiches.
8. Cornucopia Food Store
Right next to the famous Cafe Madras is this food store that is a treat to shop in. This place is great to buy nice bread, cheese and jams. Here you will find many gourmet and imported choices and it is also a great place to pick up gifts for foodie friends.
FAQs about Matunga, Mumbai
What is the distance from Matunga to the Mumbai International Airport?
The travel distance or driving distance between Matunga and Chhatrapati Shivaji Maharaj International Airport is 14.4 kilometres via the Western Express Highway.
What is the nearest bus station from Matunga?
You can find buses to all parts of Mumbai from the many bus stops around Matunga.
Is there any metro station in Matunga?
There is no metro station currently in Matunga.
What is the best place in Matunga to hang out on weekends?
If you are in Matunga on the weekend you must go eat at one of the iconic South Indian restaurants like Cafe Madras, Idli House, Ram Ashraya or Anand Bhavan. Visit King's Circle for a stroll or go shopping for exotic fruit and vegetables at the Matunga market.
How to reach Matunga from Mumbai airport?
The quickest way to get from Mumbai International Airport to Matunga is by taxi which costs around ₹300 and takes 30 to 45 minutes depending on traffic. There are also buses available from the airport to Matunga.
Is Matunga a posh area?
Matunga is a posh and quiet residential area to live in. It is one of the oldest neighbourhoods in Mumbai and here you will find beautiful old houses and buildings. There are many iconic restaurants in Matunga such as Cafe Madras and Kooler & Co. And there are good parks and greenery in the area too.
Is Matunga safe to stay in?
Yes, Matunga is a safe place to live in. It is full of good residential buildings and houses as well as commercial establishments.
What are the best hospitals in Matunga?
The hospitals in and near Matunga include Sobti Hospital, Matunga Clinic & Hospital, Nirmal Hospital, Maru Hospital and Dr. Chhatre Maternity & Surgical Nursing Home.
What are the best schools in Matunga?
Some schools in Matunga are Don Bosco High School, Matunga Premier School, Shishuvan School, Shree Amulakh Amichand Bhimji Vividhlakshi Vidyalaya, South Indian Education Society High School, Lions Pioneer High School and Shishuvan International School.
Which are the parks in Matunga?
Parks in Matunga include Prof. B. N. Vaidya Udyan, B N Maheshwari Udyan and Five Gardens.
What are the best gyms in Matunga?
Some of the best gyms and fitness studios in Matunga are Colosseum Gym, HB Fusion Fitness, Performance Centre India, One More Fitness, Amulakh Fitness Gym, KD's BOXING ACADEMY, IRON ADDICT FITNESS CLUB and My Happy Place.
What are the police stations in Matunga?
The Matunga Police Station is on King's Circle Flyover, Matunga East, Mumbai. The contact number is 022 2402 1512.