Located on the eastern side of the city, Murugeshpalya is one of the prominent residential areas. The well-known Golf View Campus is located in Murugeshpalya that is home to several companies including Cognizant.
Great approach to other parts of the city and connectivity to commercial hubs like Golf View Campus, Bagmane Tech Park, Global Tech Park etc are the major reasons boosting the residential sector of Murugeshpalya.
Wondering which society your future home might be in, where you can find good food, a school for your kids or even spaces you could work out in? Read on to find out!
List of top gated communities in Murugeshpalya, Bangalore
1. Golden Enclave, Murugeshpalya
Golden Enclave Apartments are beautifully crafted bearing in mind all your needs. Golden Enclave Apartments fill you with bliss from the moment you enter your amazing flats at Old Airport Road. The Apartments in this society are purposely constructed to provide good connectivity and transportation to various parts of the city by widespread roads.
It provides so many modern and extraordinary amenities such as club house, medicine store, supermarket, gym equipped with an AC, kids play area, fully furnished room, well equipped modular kitchen, living cum dining area , AC bedrooms with attached bathrooms, round the clock housekeeping, direct dialing facility, 24 hours security, 3 bedroom serviced apartments, Wi-Fi connectivity, in-house chef.
Highlights and Amenities in Golden Enclave
Type of apartments: 2,3 BHK
Area per apartment: 1400- 2135 sq.ft.
2. Priyanka Castle, Murugeshpalya
Priyanka Castle is a beautifully crafted residential society in Church St Kaveri Nagar, Murugeshpalya. It takes into account both luxury and comfort of the residents. It is equipped with various resident-centric amenities that includes Power Backup. For families with kids, there is a Children's Play Area, nearby apart from Sports Area. There is 24×7 Security. Enjoy a class-apart lifestyle at Priyanka Castle.
Murugeshpalya is a prime area, with many attractions, work and recreational options just a drive away, therefore, Priyanka Castle is a perfect abde for you.
Highlights and Amenities in Priyanka Castle
Type of apartments: 2 BHK
Area per apartment: 1100 sq.ft.
3. VARS All Seasons, Murugeshpalya
Residential society, VARS All Seasons in Bangalore is smartly constructed, designed to cater to the needs of different individuals. The residential units are available in different sizes and are adequately suitable for a spacious living.
In terms of facilities, VARS All Seasons is loaded with multiple offerings such as Gymnasium, Power Backup. For families with kids, there is a Children's Play Area, nearby apart from the Swimming Pool. Immerse yourself in a world of sports with provisions for Cycling & Jogging Track. There is 24×7 Security as well.
Highlights and Amenities in Vars All Seasons
Type of apartments: 2,3 BHK
Area per apartment: 1150-1450 sq.ft.
4. RIFCO Aruna, Murugeshpalya
Welcome to RIFCO Aruna Apartments Apartments, an abode of magnificent Apartments in Bangalore with all modern features required for a contemporary lifestyle. It is now easy to experience how modern comforts blend seamlessly with magnificent ambience and how lifestyle amenities combine with refreshing green views.
RIFCO Aruna Apartments in Murugeshpalya ensures privacy and exclusivity to its residents. The reviews of RIFCO Aruna Apartments clearly indicates that this is one of the best Residential societies in Bangalore. The price of RIFCO Aruna Apartments is suitable for the people looking for luxury and opulence.
Highlights and Amenities in RIFCO Aruna
Type of apartments: 2 BHK
Area per apartment: 758- 1000 sq.ft.
5. Prathap VSS Paradise, Murugeshpalya
Prathap VSS Paradise Bangalore offers well designed 2 and 3 BHK apartments to buyers. The project is located at MurugeshPalya and comes with several locational advantages including seamless connectivity to places like Vinayaka Nagar, HAL, Kodihalli, BDA Colony, K R Garden, N R Layout, Karnataka Golf Association and Ramanagar among others.
The Bangalore City Junction railway station lies around 12.4 kilometers away from the project while the BMTC bus transport network is the major connectivity lifeline in the area. The HAL International Airport can be accessed within 15 minutes from the project as well.
Highlights and Amenities in VSS Paradise
Type of apartments: 2,3 BHK
Area per apartment: 1120- 1670 sq.ft.
Things to do in Murugeshpalya, Bangalore
1. Go experience an escape room
The Escape Hunt Experience is the ultimate live escape game, Bring out the detective in you as play the role of a detectives solving an interesting murder mystery. It is a fun and exciting session where you get lost in time solving the mystery and also escape the room.
2. Take a stroll in a park
Nothing refreshing and rejuvenating than taking a stroll in a park amid all the greenery. Murugeshpalya has a number of town parks around the locality for you to enjoy. When in Murugeshpalya take a slow stroll alone or with your kids along Bda park, Domlur Park, Kitturu Rani Chennamma Park, Udayashankar children's park, Bloom Garden.
3. Sweat it out at a gymnasium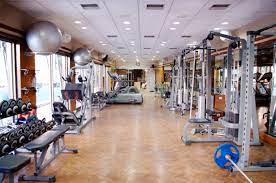 Murugeshpalya has a number of gyms to help you work on your perfect physique. Whether you want to unwind with a cardio session, or bulk yourself up, just step into one of these gymnasiums- Volt fitness club, pound fitness, rigid fitness center, fitness square and start with a routine.
4. Go restaurant hopping
Murugeshpalya has some brilliant restaurants you would definitely want to check out. Be it vegetarian or non-vegetarian food that you might be craving, there are enough options for both. Some of the places to look out for are- Wattas Multi Cuisine Restaurant, Palki restaurant, among others.
5. Relax at a pub with a drink
When in Murugeshpalya check out these pubs for a fun time- Gawky Goose, Geoffreys, Pecos Stones, Sweet Chariot, Xtreme Sports Bar,Hoppipola, Jimi's Beer Bar, Bootleggerr, Regulars Pub and Grub, among others.
Places to visit in Murugeshpalya, Bangalore
1. Kempfort Shiva Temple
Shivoham Shiva Temple is located on the east side of Old Airport Road, bordered by Vimanapura (including HAL Airport) and the south side of the airport runway.The Shivoham Shiva Temple is the abode of a 65-foot-tall Shiva statue. Under the statue is a route where there are distinct types of Shiva models. These are often lingam replicas found elsewhere in the nation. One of the renowned lingams is produced of ice and is said to be Amarnath's replica.
2. Domlur Oneness Center
Tucked away in Domlur, this is a must-visit spiritual center for rejuvenation of mind and soul. Superb architecture, the center welcomes all irrespective of one's faith.Lot of wonderful programs pertaining to health, wealth and happiness conducted on a regular basis.Just to sit and silently in the presence is itself a transformative experience
3. St. Mary's Basilica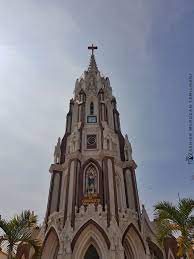 St. Mary's Basilica is located in the Archdiocese of Bangalore. It is among the oldest churches in the city and the first church in the state that has been elevated to the status of a minor basilica. It is famous for festivities held during the St. Mary's Feast in the month of September each year, attracting devotees from the entire region of Bangalore.
4. Sri Someshwara Swamy Temple
Someshwara temple, also known as Ulsoor, is the oldest and most prominent temple located in Halasuru. The temple of Halasuru Someshwara is devoted to Shiva, the Hindu God. During Shivaratri, it is the best place to visit and many people think that the Hindu gods Brahma and Vishnu were once worshiped in this temple.
FAQs about Murugeshpalya, Bangalore
Is Murugeshpalya a good place to live?
Murugesh Palya is a very prime residential locality and well connected with the other parts of the city. It is well connected by train, buses and public transport. School, bank, ATM and hospital are available nearby the locality. Murugesh Palya is a very good residential locality to live in the city of Bangalore.
Which is the nearest metro station to Murugeshpalaya?
The Indiranagar Metro Station (Purple Line) is hardly 4Km via 10th Main Road/Jeevan Bima Nagar Main Road.
How far is the nearest railway station?
The City Junction Railway Station is 12Km via HAL Old Airport Road.
How far is the nearest airport from Murugeshpalya?
HAL International Airport can be found at a short distance of 3Km via HAL Old Airport Road and the Kempegowda International Airport is 38Km via 1st Main Road.
What are some of the shopping centers in Murugeshpalya?
Renowned shopping hubs located within a radius of 10Km include Kemp Fort Mall, Garuda Mall, Phoenix Marketcity and Market Square Mall.
Which are the nearest hospitals in Murugeshpalya?
OJUS Multispeciality Hospital, BEML Hospital, Chinmaya Mission Hospital and ESI Hospital can be found within 4Km radius in case of medical assistance.
Which are some of the schools in Murugeshpalya ?
HAL Public School, National Public School, St. Thomas Public School and Podar International School are some of the renowned schools located within the vicinity of Murugeshpalya.