Panduranga Nagar is a part of the recent upcoming locality of Bengaluru. It is located beside the very famous Bannerghatta Road, this road serves as an important road connectivity to other parts of the city. It has currently gained high attention for its Real Estate. Panduranga Nagar is also home to the Indian Institute of Management Bangalore, one of India's premier management institutes. The area is also very close to one of the most famous IT Parks, IBC Knowledge Park and Oracle Park. There is an open theater park located in the center of this vicinity. Panduranga Nagar abodes beautiful Madivala Lake allows its residents to enjoy pleasant atmosphere throughout the seasons.
Wondering which society your future home might be in, where you can find good food, a school for your kids or even spaces you could work out in? Read on to find out!
List of top gated communities in Panduranga Nagar, Bangalore
1. Valmark Apas, Panduranga Nagar
Valmark Apas is one of the most planned societies in Panduranga Nagar. It is specially designed to give every resident the best of the present fashionable and contented living that makes the gated community a heavenly place to live in.
The real estate group has ensured to use the best quality materials to make sure it gives the luxury and uniqueness people are looking for. The interiors are excellently built. A resident would get the best combination he/she needs.
Highlights and Amenities in Valmark Apas
Type of apartments: 3 BHK and 4 BHK
Area per apartment: 3035 (3 BHK) 3375 (4 BHK) sq ft.
No of flats: 112
2. Magnum Opus Apartments, Panduranga Nagar
Magnum Opus Apartments is a newly built society in Panduranga Nagar, Bangalore. It has excellently built interiors with all current date facilities helping the project to provide a dream home-like sensation being in secure immediacy to all the luxuries possible. This gated society has all the amenities a family needs and provides an ample amount of greenery and a track for walks. Residents can walk along these tracks without any hindrance. The apartment offers a class-apart lifestyle. It is located close to the prominent suburbs of Bangalore, the area of Panduranga Nagar has prominent schools and hospitals within a close distance.
Highlights and Amenities in Magnum Opus Apartments
Type of apartments: 1 BHK, 2 BHK, 3 BHK and 4 BHK
Area per apartment: 960 (1 BHK) 1200 (2 BHK) 2200, 2800 sq ft.
No of flats: 265
3. Pruthvi Lotus, Panduranga Nagar
Pruthvi Lotus is located in Panduranga Nagar, Bangalore. This society has one of the most affordable flats in the area. The society consists of 2 BHK Ready to Move In flats of the size range of 900.0 – 1020.0 sq.ft. There are 24 units in Pruthvi Lotus. The address of Pruthvi Lotus is 3rd and 2nd Cross Road, Opposite Bannerghatta Main Road, Near Helipad. It is very well connected to all the major roads in the city and gives an uber living experience to all its residents. Some of the most prominent shopping malls, movie theatres, schools, and hospitals are present in the proximity of this residential project.
Highlights and Amenities in Pruthvi Lotus
Type of apartments: 2 BHK,
Area per apartment: 1020 (2 BHK) sq ft.
No of flats: 24 units
4. Mytri Towers, Panduranga Nagar
Mytri Towers is a premium housing society located at Panduranga Nagar in Bangalore. If you are searching for a flat to live in immediately this society has ready-to-move flats which also comprise several amenities including Landscaped Garden, Power Backup, Gymnasium, Rainwater Harvesting, and 24×7 Security. The society is surrounded by developed infrastructures like banks, schools and parks surrounding the area. It is also very well-connected to various parts of the city by public transport network.
Highlights and Amenities in Mytri Towers
Type of apartments: 2 BHK, 3 BHK
Area per apartment: 1020 (2 BHK) 1515 (3 BHK) sq ft.
No of flats: 24
Things to do in Panduranga Nagar, Bangalore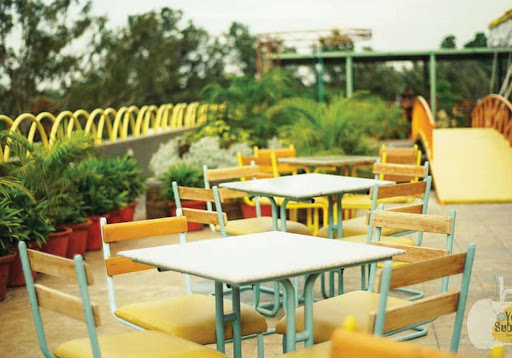 1. Get a feeling of sea in a restaurant
The yellow submarine restaurant located in Panduranga shows you exactly how the view looks inside the submarine. The theme of the restaurant captures the essence of a submarine as a whole starting from the elevator to the entrance, it's completely deep sea-themed and even had a huge round door with a peephole. It has a good amount of seating space and is open for accommodating a smoking area. You should try the beer samplers and the mocktails. They are worth it.
2. Visit one of the most famous boutique
Panduranga Nagar has one of the most extravagant boutiques called Yukba Fashion that has custom outfits fit for every event. The royalty is very well reflected in their designs for clothes. There is nothing very fancy here, but once you see the designs you would feel like this can be worn again and again. Yukba is a sure-shot way to get ramp worthy (or inspired) looks for when you want to dress to impress. It is mostly for women or men who like to add a feminine look to their avatars. The dresses range from Indian, Western, and Indo-Western as well.
3. Experience a fine dining with Family
Waiting to have good food at a fine restaurant? Well, your search ends here. Fattoush in Panduranga Nagar offers a fine dine-in experience with delicacies from across the continent. The ambiance of the place is absolutely magical. The dishes are created with the right ingredients and perfect presentation. Some of the things on the must-try lists are a 30 ml refreshing welcome drink, Special Fattoush salad, crispy starters and not to forget Passion Mojito. Fattoush surely has its way of providing an amazing dine-in experience.
Places to visit in Panduranga Nagar, Bangalore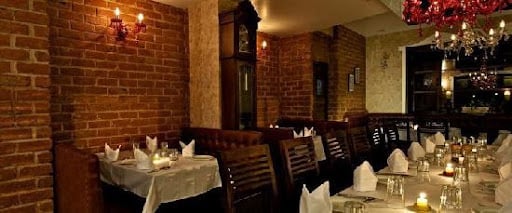 1. Grasshopper
Grasshopper is one of the most recently opened restaurants. It is famous for its romantic ambiance. The restaurant has a farmhouse look and it is complete with candlelit tables, freshly cut flowers, and a lavish seven-course spread. It's just 5 min away from the main highway but you would feel the peace you need from the hustle and bustle of the city. The place is known for its European dishes and the prawn with sesame. Do give a fine finish to your meal with red wine and don't forget to end on a sweet note with their dark chocolate ganache.
2. Ragi Kana
Every Sunday, Panduranga Nagar hosts a mini carnival of sorts at Ragi Kana. The rural market owners host it every Sunday. The uniqueness of this carnival is you will get everything from khadi clothing to groceries and local snacks here. The crowd can also witness a few performances and discussions too. If you are involved in sustainable living and shopping practices, this market is perfect for you as everything sold here is locally sourced.
3. Chianti
If you are craving good authentic Italian and French cuisine, this is your go-to place. Chianti has various branches across the city. The people of Bangalore prefer this place because of its quality of food. It's just top-notch. Although the ambiance gives you a Paris vibe, the prices of the dishes are quite affordable. The golden lights fit very well with the Red colour Wine. Next, you want to go on a date, make sure you go to this place for sure.
FAQs about Panduranga Nagar, Bangalore
How far is Panduranga Nagar from the City Centre?
The distance between Bangalore City Station and Panduranga Nagar is 13 kilometres.
What is the distance from Panduranga Nagar to Airport?
The travel distance or driving distance between Panduranga Nagar and Bangalore Airport is 43 kilometres.
What is the nearest bus station from Panduranga Nagar?
Panduranga Nagar and IIMB bus stops are the two bus stops in Panduranga Nagar.
Is there any metro station in Panduranga Nagar?
There is no metro near Panduranga Nagar. However, the metro is still under construction.
What is the best place in Panduranga Nagar to hangout on weekends?
You can go to Vega city mall as it's one of the best place to go shopping with friends and family.
How to reach Panduranga Nagar from Bangalore airport?
The quickest way to get from Bengaluru Airport (BLR) to Panduranga Nagar is to taxi which costs ₹1,300 – ₹1,500 and takes 30 min. The cheapest way to get from Bengaluru Airport (BLR) to Panduranga Nagar is by bus which costs ₹200 – ₹250 and takes 1 hr 30 min.