Rajarajeshwari Nagar, also known as RR Nagar, is a developed locality situated in south-western part of Bengaluru. Placed along the Mysore Road, the locality is surrounded by well-established residential areas of Kengeri, Nagarbhavi and Banashankari.
This locality is named after the Janaki Rajarajeshwari Temple located in the locality. Rajarajeshwari Nagar is one of the few localities in Bengaluru with a lot of greenery in and around.
The locality is home to Global Village Tech Park, a significant technology park, which hosts offices of significant IT companies such as Accenture, Mphasis, Mindtree, Sonata Software and NTT Data Services. Moreover, RR Nagar shares sound road connectivity with another major technology hub Electronic City.
Eyeing Raja Rajeshwari Nagar and wondering where your next dream home could be? Perhaps, the best schools for you kids and a cool place for you to hangout in? Just read on and find out for yourself.
List of top gated communities in Raja Rajeshwari Nagar, Bangalore
1. Prestige Bagamane Temple Bells, Raja Rajeshwari Nagar
Prestige Bagamane Temple Bells is an exquisitely crafted home that is almost designed to suit your particular needs. This society promises a well-balanced lifestyle situated in the sylvan and sought after environs of Rajarajeshwari Nagar, Bangalore.
Prestige Bagamane Temple Bells offers various basic amenities along with other luxurious ons such as- badminton court, health club, swimming pool, basketball court, indoor games, table tennis, billiards, library space, tennis court, clubhouse, party hall, gymnasium, squash court, among others.
Highlights and Amenities in Prestige Bagamane
Type of apartments: 1,2,2.5,3 BHK
Area per apartment: 628 – 1611 sq.ft
2. Sobha Valley View, Raja Rajeshwari Nagar
Sobha Valley View is an ultra modern project complex that is premium in its nature. The residential complex exemplifies the wonderful coordination of the modern designs and contemporary facilities. The apartment complex is also slacked with elegance.
The magnificent complex offers you the modern amenities while not compromising the delicate conveniences of a modern metropolitan city. If you want to give a life with richness and opulence to your family then you should choose Sobha Valley View as your destiny.
Highlights and Amenities Sobha Valley High
Type of apartments: 2,3 BHK
Area per apartment: 1200-1800 sq.ft
3. Century Indus, Raja Rajeshwari Nagar
Century Indus is one of the most awaited projects in the vicinity. It has been carefully designed and structured to provide you with a lifestyle that is filled with joy and happiness. The project is a perfect combination of luxury, lavishness, comfort and style, all put together to provide you with a comfortable life.
The society is placed amidst fresh greenery and beautiful landscaped views which will give you the feel of living in nature.The extraordinary interiors of Century Indus are designed keeping in mind the modern and changing trends. This exuberant society is sure to provide you with quality facilities and amenities, all placed strategically for your convenience and comfort.
Highlights and Amenities Century Indus
Type of apartments: 2,3 BHK
Area per apartment: 949-1900 Sq.ft
4. Griha Mitra Grand Gandharva, Raja Rajeshwari Nagar
Griha Mitra Grand Gandharva luxury flats are situated along Mysore road just 1km from Rajarajeshwari Nagar Temple Arch, and Mysore road Gopalan Mall. This society is beautifully crafted to provide comfort, class, and exquisite lifestyle. Griha Mitra Gndharva is your home if you desire easy accessibility, connectivity, and luxury.
It is designed keeping in mind all your basic needs and other added facilities and amenities like clubhouse, swimming pool, indoor & outdoor games etc, among others.
Highlights and Amenities Griha Mitra Grand Gandharva
Type of apartments: 2,3 BHK
Area per apartment: 1135-1551 Sq.ft.
5. Panchamukhi Paradise, Raja Rajeshwari Nagar
A professionally conceptualized residential property, Panchamukhi Paradise is visually appealing. Panchmukhi Paradise locality includes various civic utilities like B H E L Layout Extension Bus Stop, National Hill View Public School, BDA Complex, BGS Gleneagles Global Hospital, Jnana Bharati Halt Station, etc.
Panchmukhi Paradise provides numerous amenities like swimming pool, banquet hall, gymnasium, indoor games room, kids play area, flower gardens, rain water harvesting, indoor squash & badminton courts, kids play pool with water slides, fire fighting equipments, jogging & strolling track and club house etc.
Highlights and Amenities
Type of apartments: 2,3 BHK
Area per apartment: 1095-1515 Sq.ft.
Things to do in Raja Rajeshwari Nagar, Bangalore
1. Eat your favorite meal at a multi cuisine restaurant
Stony Brook, Bamboo shoots, RR Vatika, Paakshala, are some of the popular restaurants in and around the locality. The popular Raasta Cafe located on the Bangalore-Mysore highway will be open 24 hours.
2. Grab a relaxing weekend drink at a pub
Raja Rajeshwari Nagar has various pubs where you could spend your weekends grabbing a relaxing drink. Make sure to step into 1522- The Pub, High Drate, Big Barrel Brew Pub, among others.
3. Go shopping at the nearest mall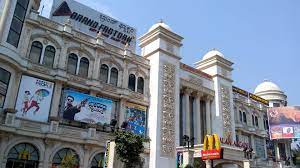 When talking about the lifestyle and shopping at Rajarajeshwari Nagar, there are a lot of shopping complexes, shops, branded label shops, and a few malls in and around the locality.
Gopalan Arcade Mall is located in Raja Rajeshwari Nagar. It is a great place for shopping, food and entertainment.
4. Plan a trip to the nearby hills
Omkar Hills near Rajarajeshwari nagar is a perfect short getaway from the hustle and bustle of the city. MatsyaNarayana Temple sits at the top of the hill.. The panoramic view of the city is amazing from this point.
5. Visit a temple if you are feeling especially spiritual
There are a number of temples around the locality for you to go pray or just visit if you want to escape the chores of everyday life. Some of the temples you could visit are, Rajarajeshwari Temple, Shrungagiri Sri Shanmukha temple, Sri Nimishamba Temple.
Places to visit in Raja Rajeshwari Nagar, Bangalore
1. WonderLa
WonderLa is an Amusement park with roller coasters, a ferris wheel & water rides, plus virtual reality experiences.The high-thrill rides at Wonderla Bengaluru are fast, absolutely safe and verging on crazy, as they should be!
2. Ramanagara Ramadevarabetta Vulture Sanctuary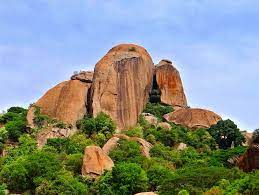 Ramadevarabetta Vulture Sanctuary is a Bird sanctuary aimed for the protection of vultures. Of the nine vulture species found in India, three species, long-billed Egyptian and white-backed vultures are found here.The famous blockbuster Sholay was shot on this picturesque Hill.
3. Rajarajeshwari Temple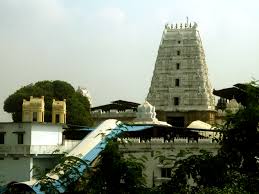 Rajarajeshwari Temple is one of the old and beautiful temples in Pattanagere, RR Nagar. In fact, this locality derives its name from Rajarajeshwari Temple.It is one of the oldest, well-known and important places of worship in Bangalore city.
4. Shrungagiri Sri Shanmukha Swami Gudi
Shrungagiri Sri Shanmukha Swami Gudi is a prayer complex with a soaring temple tower featuring the six faces of Hindu deity Lord Shanmukha.The design of the entire temple structure is based on the very name of Lord Shanmukha, which means a 'Six Faced God'.
5. Rasta Cafe
Only a 40 minute drive from the heart of Bangalore city on Mysore road will bring you to the famous rasta cafe. Close to 3 acres of space dedicated to ensure that time spent here is comfortable, relaxed and memorable. Call it a getaway or a pit-stop on the highway, Rasta cafe is open 24×7 for you.
FAQs about Raja Rajeshwari Nagar, Bangalore
How is RR Nagar connected to the city center?
RR Nagar is well-connected through Mysore Road, NICE Ring Road and ORR. The area is served by BMTC buses and Kengeri Railway Station which is located 5 km from here. Besides, the locality can be accessed through the Purple Line of Namma Metro which terminates at Mysore Road Metro Station, just 6 km away from RR Nagar. Currently, the extension work of Purple Line is underway and it is expected to be completed by 2023.
How far is the nearest railway station?
The major Krantivira Sangolli Rayanna Railway Station is 12 km away.
How far is the nearest airport?
Kempegowda International Airport is 50 km away from RR Nagar.
What are some of the schools in this location?
Reputed educational institutions include National Hill View Public School, Orchids The International School, SJB Institute of Technology, JSS Academy of Technical Education, and PES University.
Which hospitals are in the locality?
Prominent hospitals are SSNMC Super Specialty Hospital, BGS Gleneagles Global Hospitals and Fortis Hospital.