Sion is located in Central Mumbai and is a vibrant neighbourhood bustling with good residential buildings and well-loved commercial establishments, from famous seafood restaurants to fabric shops and leather goods markets nearby.
Around Sion, you will also find plenty to do, for it is surrounded by great areas for shopping, eating and entertainment such as Matunga, Dadar, Wadala, Chembur and Kurla.
Do you want to move to the Sion area? If you are looking to rent or buy a home in Sion read on to find out the best housing societies and gated communities. Also covered are things to do and places to visit when you are in Sion.
List of top gated communities in Sion, Mumbai
1. Dosti Elite, Sion
One of the most talked about gated communities in the area, Dosti Elite is also among the newest contemporary projects in the area. It has all the amenities we have come to expect from high-end projects, such as a swimming pool and gym, but it delivered them in the early 2010s. The apartments are spacious and the location is excellent, with good connectivity to railway stations and major highways.
Highlights and amenities of Dosti Elite
Type of apartment: 2 BHK
Area of apartment: 1100 sq ft
2. Jain Society, Sion
Located just behind Sion Hospital, and near the railway station, too, the Jain Society is a landmark in the area. The flats are also well designed, with all 3 BHKs and 2 BHKs coming with two washrooms. The building also has a few amenities, with a small indoor play area and a landscaped garden.
Highlights and amenities of Jain Society
Type of apartment: 1 BHK, 2 BHK, 3 BHK
Area of apartment: 700 sq ft to 1559 sq ft
3. Man Aaradhya Signature, Sion
As compared with the western suburbs, Mumbai apartment buildings in the central parts are larger. And Man Aaradhya is an example. The flats are larger (with 4 BHKs at 1856 sq ft) and the number of amenities are also higher (it has a clubhouse, indoor play area, etc).
Highlights and amenities of Man Aaradhya
Type of apartment: 2 BHK, 3 BHK, 4 BHK
Area of apartment: 940 sq ft to 1856 sq ft
4. Luxury Anuradha Tower, Sion
A very new building, Luxury Anuradha has compact apartments with 1 BHKs at just 285 sq ft. The building also has no amenities, but the interiors are well done and the location is good.
Highlights and amenities of Luxury Anuradha Tower
Type of apartment: 1 BHK, 2 BHK
Area of apartment: 285 sq ft to 628 sq ft
5. Sugee Ganesh Niwas, Sion
The 36 flats in Sugee Ganesh Niwas may have small flats and lack access to any amenities in the building. But step out, and you're exactly where you want to be in Sion – near both Gurukripa Restaurant and Sion Railway station.
Highlights and amenities of Sugee Ganesh Niwas
Type of apartment: 1 BHK, 2 BHK
Area of apartment: 467 sq ft to 638 sq ft
Things to do in Sion, Mumbai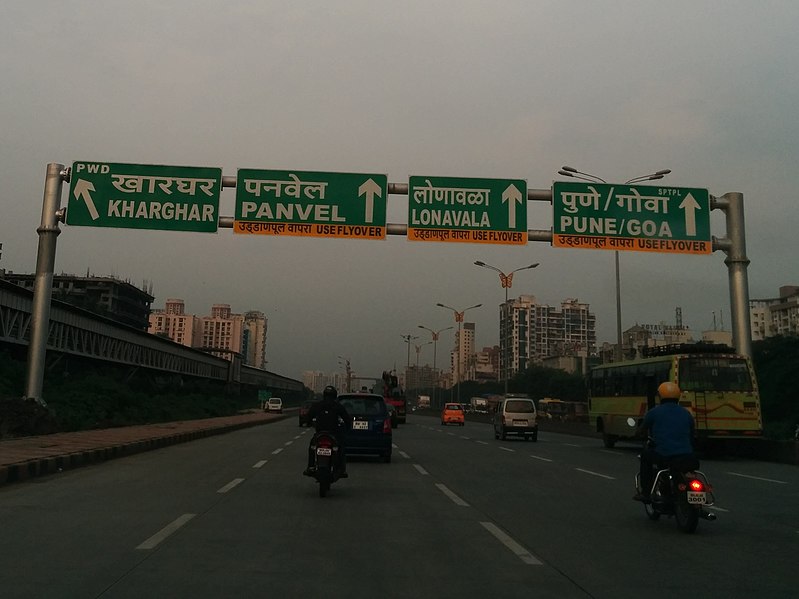 1. Shop for fabric
Bhagwan Collection is a fabric store where you can find amazing pieces of cloth to suit all your dressmaking needs. If you are going to stitch something, you must visit to check out the amazing range in prices to suit all budgets.
2. Take a walk in Maharashtra Nature Park
If you love being in nature then you must visit Maharashtra Nature Park near Sion. Here you can see a wide variety of bird species, reptiles and trees. It's the perfect place for an invigorating hike or a relaxing picnic. There is a butterfly park, a nursery, a lake and an amphitheater all packed in this huge green haven.
3. Try amazing coastal cuisine at Modern Lunch Home
Modern Lunch Home in Sion is one of the best places in Mumbai to feast on delicious seafood dishes. This restaurant is right opposite Our Lady of Good Counsel Church, which is close to Sion station. Eat the scrumptious regional meals bursting with coastal flavours.
4. Eat Samosa Chhole at Gurukripa
A deadly combination of two fan favourites, the samosa chhole at Guru Kripa in Sion is a mouth-watering treat. Sion residents and people from all over Mumbai come here to sample the delicious delights served up at this eatery that is over 41 years old.
Places to visit in Sion, Mumbai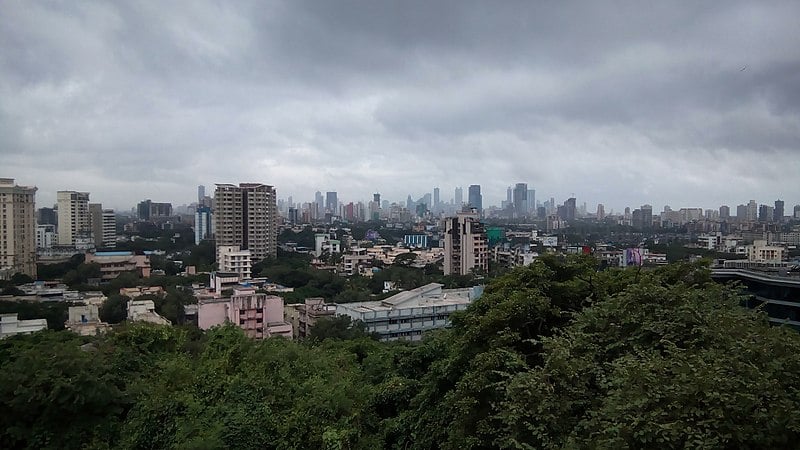 1. Sion Fort
Sion Fort is a short walk from Sion railway station. It was built during British rule and sits on top of a hillock. Here you will forget you are in the city as you hear the sounds of birds and see the beautiful view around. There are beautiful gardens in this area filled with lush greenery.
2. BEST Transport Museum
Anik Depot in Sion houses a hidden gem: The BEST Transport Museum. For transport lovers and vehicle-crazy kids, this museum showcases the history of transport in India. The museum has no lift and is three floors up so keep this in mind before you go.
3. Sardar Paya House
Eat incredible paya that is made Pujabi style at Sardar Paya House in Sion. This place is famous for it's unique paya gravy dish. Non-vegetarians (especially those who like to eat mutton) will also love their other specialities such as the mutton kheema, mutton rice and mutton masala.
4. Koliwada Chicken & Fish Fry Corner
If seafood is your jam, then Koliwada Chicken & Fish Fry Corner is a must-vist place. Just the right mix of tasty food and prompt service makes this restaurant great for a quick lunch or dinner. Besides the delicious fish preparations, try the chicken handi and tandoori items. You'll find a good range of vegetarian meals here as well.
FAQs about Sion, Mumbai
What is the distance from Sion to the Mumbai International Airport?
The travel distance or driving distance between Sion and Chhatrapati Shivaji Maharaj International Airport is 13.9 kilometres via the Western Express Highway.
What is the nearest bus station from Sion?
There are plenty of bus stations in Sion to go to all parts of the city of Mumbai.
Is there any metro station in Sion?
There is currently no metro station in Sion.
How to reach Sion from Mumbai airport?
The quickest way to get from Mumbai International Airport to Tardeo is by taxi or rickshaw which costs ₹150 to ₹300 and takes 30 to 45 minutes depending on traffic. There are also buses available.
Is Sion a posh area?
Sion is a nice residential area if you are looking to rent or buy a home. It has great connectivity to popular neighbourhoods and commercial hubs, too.
Is Sion safe to stay in?
Yes, Sion is a safe place to live in. Here you will find nice residential buildings and houses as well as commercial establishments.
What are the best hospitals in Sion?
The hospitals in and near Sion include Sion Hospital, Sion Polyclinic Hospital, K.J. Somaiya Hospital & Research Center, New Sunita Hospital, Lion Tarachand Bapa Hospital and Lokmanya Tilak Municipal General Hospital Emergency Room.
What are the best schools in Sion?
Some schools in Sion are Sion Shikshan Sanstha's D. S. High School, Our lady of good counsel high school, P.W.S School, Shri Gauridutt Mittal Vidyalaya & Junior College, Sion Municipal High School, Trinity International School and Orchids The International School.
Which are the parks in Sion?
Parks in Sion include Sion Garden Park, Shanti Park, Mata Laxmi Park, H B Shivdasani Udyan, Muktadevi Recreation Garden, P. Jawaharlal Nehru Garden, Jayantibhai Ravjibhai Mehta Udyan, Dr. B. R. Ambedkar Garden and Maharashtra Nature Park.
What are the best gyms in Sion?
Some of the best gyms and fitness studios in Sion are The Cloud 9 Fitness Club, The Body Project Gym – Best Unisex Gym, BodyGaraz, m/s VS GYM, H Fitness Gym, RS Fitness, RK Fitness Club and ONE MORE REP.
What are the police stations in Sion?
Sion Police Station is at King's Circle Flyover. The contact number is 022 2403 1376.