Do you often have to wait in long queues to use an amenity in your clubhouse? With MyGate Amenities' Booking, you can now directly book slots on the app and enjoy the clubhouse amenities with zero wait time.
Benefits of Amenities' Booking
Book your slot directly on the app
Use amenities without worrying about unauthorized visitors
Get easy access to the clubhouse amenities with a 6-digit passcode
Enjoy easy access to amenities with zero wait time
Benefit from a fair and transparent booking mechanism
….and much more!
How to book an Amenity?

1. Go to the Community tab on the MyGate app and click on Amenities. You can view your previous bookings here
2. To book a new slot, click on BOOK AMENITY and select the category (paid or free)
3. Select the date and time slot.
4. Click on PROCEED TO PAY
5. Make payment using our several payment gateway options such as UPI, net banking, credit card, etc.
6. Click on PAY, to confirm your slot.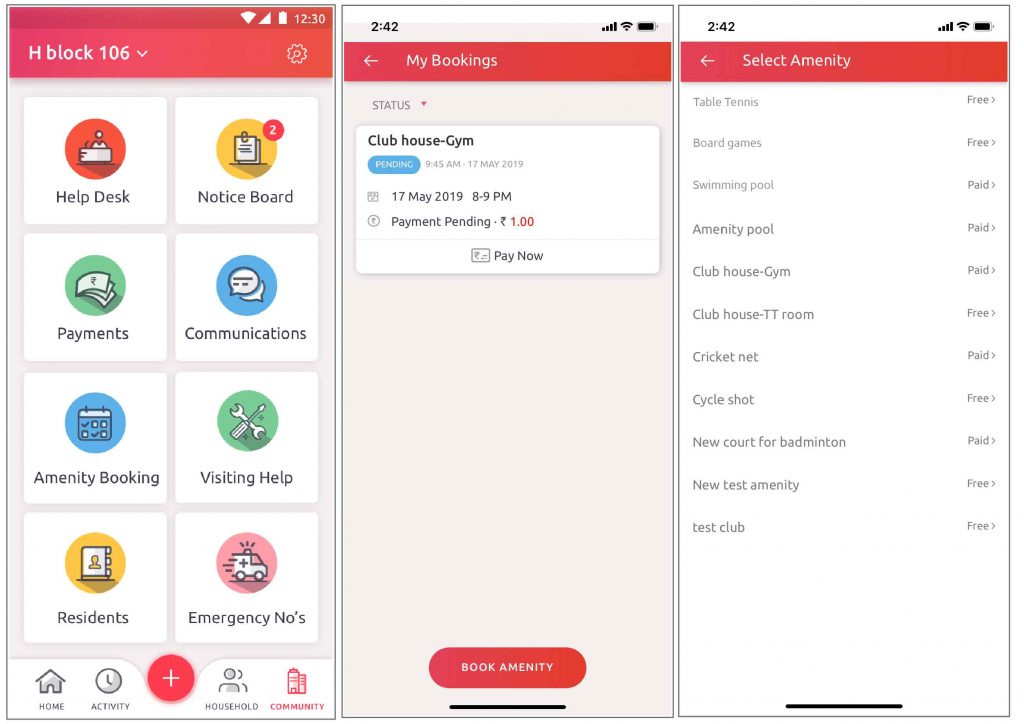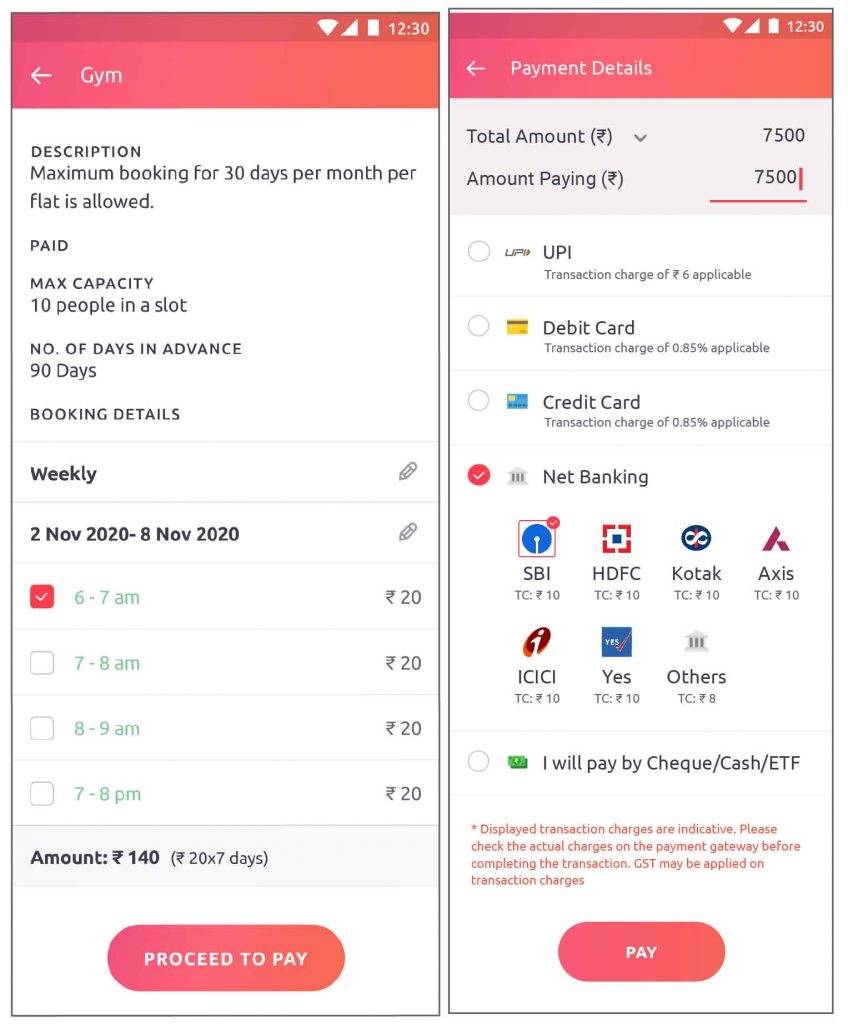 What's new?

During these unprecedented times, admins have to be even more careful in keeping the societies safe and so MyGate has made an update for residents booking their access to clubhouse amenities on the MyGate app.
– Admins can make the attachments mandatory for amenity booking
– Documents include 'corona-free' health certifications for residents
– Residents have to attach documents while booking an amenity
Society management can also ensure that only residents and their guests are allowed to use the clubhouse with MyGate's Clubhouse Entry feature. It allows them to understand the utilization of the facility and provides details in case of misuse of any equipment or a dispute. The management committee also has the option of restricting any resident's entry into the clubhouse.
Contact your management committee or MyGate relationship manager to enable Amenities' Booking for your society today!